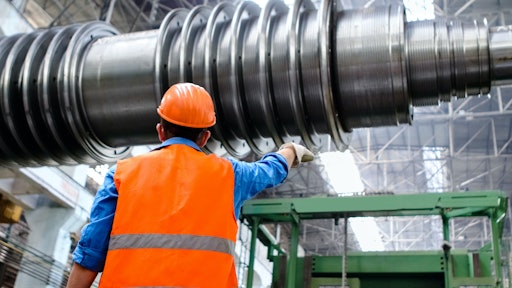 Kateryna Babaieva from Pexels
The supply chain industry today would not be in existence without maintenance, repair and operating systems, known as MRO. Twenty years ago, in Supply and Demand Chain Executive's first year, an article details MRO spend and how companies in the supply chain handled this sector. The article explains that at the time, more supply chain companies focused on building plans specific to MRO, hoping to reduce costs in this area.
According to a North Star study cited in the original article, national contracts, purchase cards, integrated supply, outsourcing and "Internet" buying were the most common methods in the year 2000. Most of the companies in the survey explained that the most effective MRO plan is one that combines all these methods.
Today, technology is one of the more important aspects of MRO management and spend. Data procurement and automation keep systems running with less breakdowns and add the ability to foresee possible future breakdowns.
"The management of MRO materials is constantly changing, as companies continue to look for ways to control costs," says Tom Melina, senior vice president of supply chain at Synovos. "Among current trends is the continuing evolvement of technology, a greater emphasis on data and learning what to do with it, and stronger governance of the processes. All three are closely related in that each impacts the other in some way. Companies are becoming more aware of the advantages of having a fully integrated supply chain.
"Technology – specifically automation – provides improved access to data that can be better scrutinized. That oversight then leads to more informed decisions that drive savings. No longer is piece price the single factor in decisions. Efficiency gains, process improvements, transactional costs, commercialization of materials are all on the table because of the accessibility to improved data," Melina adds.
Sophisticated MRO
The level of sophistication in MRO increased dramatically in the past 20 years, driving budgeted spend in this area to a critical component from a secondary position. As with every sector, executives are accustom to advanced solutions in their consumer lives, pushing this sort of thinking into the B2B space, where they are now expecting a more modern, on-demand way of operation in their work lives.
"From our perspective, we see several major trends that appear to be growing and accelerating at the same time," says Jim Owens, senior vice president of business development at SDi. "The first is the impact of consumerism in the B2B space. Individuals have grown accustomed to the Amazon Experience and are now expecting or demanding it in the workplace and, in particular, their MRO supply chain. That trend fuels the next trend – digitization and automation of the supply chain. Industry 4.0 and all of its disruptive innovations including mobility, e-commerce, interoperability, IoT, artificial intelligence, 3D printing, etc. will serve to completely transform the MRO supply chain and the outcomes it delivers."
The more data and automation are implemented into the supply chain, the easier it is to maintain business or bounce back after a malfunction.
"The automation of the supply chain is moving quickly as companies more closely monitor production equipment to avoid downtime and remove human intervention in the decision process," Owens adds. "For example, a production line goes down. Technology enables the failed part to be identified and a reorder request is submitted which is then transmitted to the vendor for overnight shipping. It's seamless and efficient. It also allows companies to more accurately forecast MRO needs and maintenance requirements around the production equipment."
Such a high level of forecasting and the ability to gain composure quickly can help support a company's bottom line, making MRO automation a sound investment.
A global operation
Throughout the past two decades, MRO in the supply chain has become a global endeavor, as purchasing moves online.
"The industry itself has grown significantly and is now global in nature," continues Melina. "The supply chain has become much more dynamic and complex and that complexity will only continue to grow as production and facility assets shift accelerate their adoption of rapidly advancing technologies. The trends mentioned above are quickly redefining MRO as a minor category of spend to a mission critical, operations essential supply chain that requires specialized infrastructure including people, process, and technology. Again, the lessons learned from Covid-19 will all but guarantee the acceleration of this transformation."
SDi's Owens explains that the sophistication growth in MRO is seen primarily in how it is handled, but not in the parts themselves.
"While a spare part – a bearing, motor, PPE – is still a spare part, it's how those materials are handled that has changed. The process is becoming much more automated as companies connect the supply chain from identifying the need – failed part, out of stock, etc. – to sourcing and delivery," says Owens.
"The introduction of e-catalogs and automated ordering are gaining traction, limiting human interaction and the chance for errors in the process. The result is much more efficiency," he adds.
Consumerism, automation and globalization are factors impacting all aspects of the supply chain and retail in general. In the future, more predictive analytics will be used to create efficient operations with little to no breakdown, offering long-term investment. MRO spend continues to rise, as companies take the efficiency of their businesses into consideration and invest in new technologies to do so.
Companies in this article