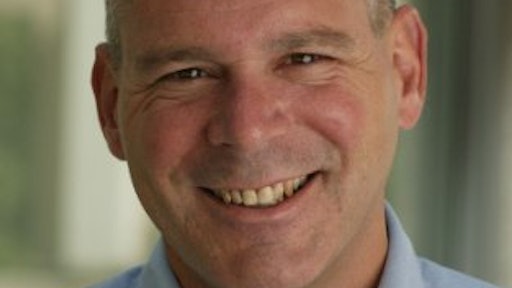 Achieving an omnichannel customer experience has been the dominant business challenge for the retail supply chain for many years now. Until recently, progress has been slow, but according to the fifth annual retail industry benchmark report issued by SPS Commerce, respondents report 200 percent year-over-year growth in the success of their omnichannel initiatives, which shows retailers are finally making change happen.
Conducted by Retail Systems Research, the Retail Insights: Moving Beyond Omnichannel survey is based on responses from 500 retailers, suppliers, distributors and logistics firms worldwide. It highlights the continuing evolution of omnichannel retailing, which started as a standalone initiative and is now the foundation for broader business strategies focused on meeting consumers' changing shopping expectations.
Consumers Demand Speed
More than 75 percent of respondents cited consumer demands as the top factor expected to shape their business over the next five years. As always, these demands center on price and product availability, but shipping is becoming an increasingly important factor. This is without a doubt the result of the Amazon effect and other online-only retailers. Thanks to them, consumers now expect free shipping … and fast.
This in and of itself is nothing new. For the past two years, retailers taking part in the survey have reported the need for speed both in terms of how quickly orders are shipped, as well as how quickly they arrive in consumers' hands.
What is new this year is a decreased emphasis on product availability in stores, which at this point in the game, is table stakes. Because retailers are moving forward on cross-channel fulfillment, their sales no longer solely depend on their ability to stock store shelves. Instead, the Holy Grail is now rapid order fulfillment, with consumers in the driver's seat.
And while consumers used to do nearly all of their shopping in company-branded stores, channel conflict is becoming a way of life, with both suppliers and distributors operating their own direct-to-consumer channels. For instance, 60 percent of supplier respondents and 58 percent of distributor respondents operate company-branded e-commerce sites, while 60 percent of supplier respondents and 44 percent of distributor respondents participate in third-party marketplaces.
Collaboration: It Really Is All About the Data
Despite channel conflict, and misalignment between suppliers and retailers around the priority of retail stores, both parties have mutual goals around sharing item attributes, accessing inventory data and analyzing sell-through data, all of which are critical to moving beyond omnichannel.
And with 43 percent of respondents expecting item attributes to increase in 2017 and 55 percent expecting to expand their assortments, the companies that can set aside other differences to focus on areas of alignment are likely to realize even more opportunities for collaboration going forward.
The Future Is Calling
Survey respondents report moderately optimistic future growth expectations, but that optimism is tempered by respondents reporting a lack of urgency around several important initiatives, including improving inventory planning and forecasting—both critical to ensuring omnichannel success.
Yet moving beyond omnichannel requires greater orchestration from all supply chain players, each of which I believe can better play their part—and thus improve the whole—by focusing on a specific goal.
The report highlights the three following areas that need focus in 2017:
1. Suppliers
Pay attention to retail stores. When retailers fold, such as Sports Authority did in 2015, major suppliers take a hit. The health of the retail market will become increasingly important to manufacturers as they invest more in e-commerce than in stores of their own. It is in the best interest of manufacturers to offer more support to their retail partners even as they continue to strengthen their own direct-to-consumer sales. There's a reason why the retail channel exists in the first place—because you can't do it all yourselves.
2. Distributors
Add services. With retailers ramping up drop shipping and suppliers selling direct to consumers, distributors could find themselves squeezed in the middle. Yet there are opportunities for distributors to grow. One way is by helping retailers access larger assortments and get their goods to consumers faster. Another way is by helping manufacturers achieve their goal of selling direct to consumers.
3. Logistics Service Providers
Breed speed. Consumers are making their expectation for speed very clear to retailers (and as a result, their suppliers). Retailers report that it is less important to have the product in hand than it is to be able to get it to customers quickly. This subtle shift means a whole new world for stores, supply chain and logistics.
Because omnichannel retailing is now part of the mainstream, the ecosystem will continue to feel its impact and retailers that haven't yet embraced the need for change will quickly be left behind.