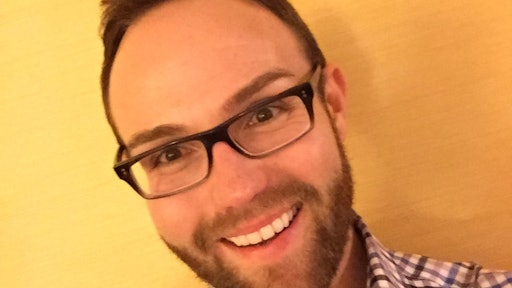 BOOM. Feel that? It's the once-firm ground of consumer shopping behaviors shifting rapidly beneath our feet. It's about online to offline (O2O)—shopping the online webroom to buy in store or vice versa. For the 2015 holiday season, 32 percent of consumers plan to webroom, according to Listrak. Thirty percent of females between the ages of 35 and 44 plan to showroom instead, via online to offline to online (O2O2O)—researching online, looking at the product in store and then going back online to find the best deal.
As director of e-commerce at Groupe SEB, I am not only looking to adjust to this tectonic shift, but also take advantage of it. The goal: to win shoppers by delivering them the experience they want, where and when they want it. To achieve this requires an equally radical shift across the internal go-to-market organization and the product content we deliver—to our retailers and, ultimately, to the consumer as well.
Here are three winning strategies for capitalizing on shifting consumer shopping behavior:
1. Invest to Win in Digital
Eighty-four percent of shoppers researched online before going to the store, according to Deloitte. Organizations cannot ignore this and must reallocate resource to focus on digital product content to stay competitive. Take some experts from the brick-and-mortar channel and repurpose them into digital—combining their background with the new role will be truly powerful. An organization set up to succeed may look something like this:
A digital director who oversees all of e-commerce, focusing on the top eight accounts. Ideally, this person will know how to sell both internally and to customers.
A digital content expert who is responsible for the creation and manipulation of premium product content and media assets.
A channel expert in a customer-facing role responsible for strategy. Ideally, this person will know how to capitalize on emerging digital and mobile markets and channels.
An e-commerce analyst who determines what's working and what's not in maximizing return on investment (ROI) for not just digital channels, but omnichannels.
2. Move to Market Faster by Filling the Content Gap
In today's marketplace, organizations cannot take 10 to 16 weeks to get new or refreshed product content to market. At my last company, we reduced that time to one week—an improvement of 87 percent—by centralizing and streamlining product content across the organization, and making sure retailers got what they needed the first time. We did this both at my last company and the company before by using a robust platform from Salsify that lets us focus on the content itself. Salsify performs a content gap analysis for a product, and communicates missing or inaccurate data to the stakeholder. Fill the content gap with greater efficiency and the product can be released to the retailer faster.
3. Build Great Content
Seventy-three percent of consumers cite detailed product content as their most important buying criteria, according to a recent study from comScore and UPS. Your product, marketing and e-commerce teams have to be laser-focused on delivering what the customer expects to make their buying decision. A winning strategy for building great content may look like this:
Implement ratings and reviews. Eighty-four percent of Millennial shoppers say consumer-written content influences what they buy, according to

Bazaarvoice

. Make sure you allocate resources to delivering that content.
Create multipurpose content. The Salsify dashboard allows retailers and suppliers to import, format, update and export digital assets in various forms. We use it to create sales catalogs with multiple images and varying lengths of product copy that's crisp, clean and clear.
Drive content through the omnichannel. Remember O2O2O? Work with the brick-and-mortar folks to drive online content in store. It will make you stand out and make your customers more likely to buy.
Offering efficient, available product information and a consistent brand experience across all channels will result in an increase in your organization's bottom line. Content is the start and end of the entire cycle, from the relationship between the distributor and retailer to the consumer who clicks buy. By increasing and tailoring your digital presence with content as the core, your organization can stay ahead of the tectonic shift in consumer buying behavior—instead of trying to keep up.
Michael G. Callahan is the director of e-commerce sales and marketing at Groupe SEB.