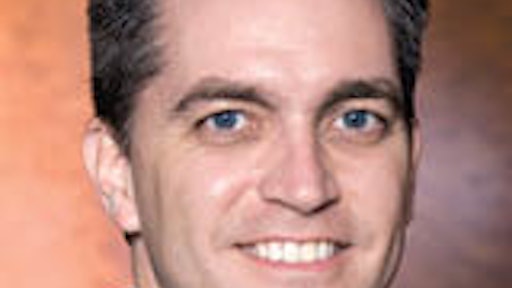 It's no surprise that omni-channel appeared in Gartner Inc.'s recent list of the 10 most overused marketing words. In describing the list, Gartner analyst Jake Sorofman criticized the term, saying it had too many meanings and that it's used too frequently.
This is probably a familiar sentiment to those working in sectors such as retail, finance, insurance and consumer goods, in which omni-channel is commonly used to describe the ease with which consumers hop between channels. But confusion stems from the term's association with a variety of business technologies, platforms or strategies, which may only be loosely associated with true omni-channel offerings.
Creating a Seamless Experience Profitably
However overused as a term, organizations that differentiate themselves with omni-channel are those that look past defining it, and focus on reacting to and executing on omni-channel strategies.
In retail, omni-channel execution can be defined as meeting or exceeding customer expectations by providing a seamless, confluent brand engagement across every channel. To meet this strategy, more retailers are investing in technologies to support their ability to offer a seamless consumer experience. A recent analyst report by the Aberdeen Group, "Rethinking Merchandise Optimization in the Connected-Customer Era," describes findings that show 61 percent of retailers implemented omni-channel fulfillment strategies, up from 50 percent in 2013.
Another recent report, resulting from joint research by EKN and Retail Integration Systems News, echoed these findings. Called "A Step-by-Step Approach to Improving Omni-Channel Customer Profitability," the January 2015 study reveals that, among leading omni-channel capabilities of "extreme importance," 80 US-based retailers ranked inventory planning (77 percent) and merchandise allocation (65 percent) ahead of customer relationship management (64 percent) and promotions (50 percent). Similarly, retailers rank the importance of inventory visibility across channels higher than a customer convenience capability,y such as buy-online pick-up in store—52 percent to 40 percent, respectively.
These findings exhibit that retailers are favoring technology that enhances fluidity from the warehouse to the in-store associates' point-of-sale device over pure customer relationship services. This trend also acknowledges that organizations are turning toward a single platform to maximize sales and profit, optimize fulfillment and minimize inventory replenishment imbalances.
While consumers frequently jump between devices and shopping experiences, omni-channel activity creates significant new challenges behind the scenes for retailers. Retailers must replenish stock across multiple channels in ever-quickening cycles, without draining resources in one area to satisfy another. They must be able to create a single pool of inventory, dynamically segmented based on the needs of each selling channel. Then, they can optimize how the order is fulfilled, all based on a variety of strategic planning and daily operational variables.
Four Omni-Channel Steps for 2015
If 2014 was the year in which retailers embraced the concept of omni-channel, this will be the year in which they focus on reconfiguring their business model to remove barriers between the digital and physical worlds. With older retail models treating these two worlds as distinct entities now obsolete, organizations need a new roadmap to fulfill profitably irrespective of the sell channel—and it starts with these four steps:
Gain Not Just Visibility, but Availability
Retailers are gradually making the transition from siloed pools of inventory to enterprise inventory sharing, but complete visibility of inventory alone does not improve allocation and fulfillment, and ultimately, the customers experience with your brand. They need to see what stock is available on hand—and what's already on order, in transit or returned—across networks to create complete operational control across their enterprise.
Once the retailer has a holistic perspective of inventory, they need the sophistication to control what inventory is truly available for sale based on the inventory location and disposition, the selling channel and often the type of customer they're interacting with. For example, when new items are introduced into stores, only a portion of that inventory may be made available for sale on the web to protect the in-store shopping experience. However, later in the season, more of that inventory may be made available to the web in order to increase overall sell-through and avoid unnecessary markdowns.
This can't be done with legacy systems, which are unable to integrate information across channels.
Put All Inventory to Work, Regardless of Location
Being able to fulfill orders quickly and profitably means being able to use every supply source to meet customer demand. This includes stores, which are playing an increasingly important distribution role, and improving the customer proposition, allowing online ordering and physical pickup within one hour, for example. Retailers also need to move toward enabling returns in any channel or location, so unwanted stock can be easily turned into available-to-purchase inventory, and this relies on an omni-channel solution capable of processing transactions across the network.
Make Decisions Based on Total Insight
With the capacity to know exactly what inventory is available to sell through each selling channel and the capability to fulfill orders from any point within the business, retailers will find themselves in a powerful position. Upon reaching this point, the key to maximizing profitability on fulfillment is an efficient omni-channel order management solution, which can automatically determine optimal fulfillment plans that can maximize sell-through and margin, while expediting product to your consumers.
Empower Employees to Deliver Outstanding Customer Service
Centralizing inventory and order data doesn't just give retailers the ability to make more profitable fulfillment decisions; it can empower customer-facing associates throughout the business. Through a single view of the customer, her transactions and her preferences, sales staff can provide a more compelling and confluent brand engagement. By combining an up close and personal mobile engagement, a quality digital experience and the ability to sell inventory from anywhere in the network, interactions are ensured to result in stellar shopping experiences for your customers.
Maintaining profitable margins while executing on omni-channel is the next big critical focus area for retail organizations as they compete against online-only retail that can afford slimmer margins. Solutions that comprise the backbone of omni-channel—distributed order management, store fulfillment and digital selling—emerged as the platform to enable retail to combine profitability with meeting customer demand in digital or physical realms.
These solutions, along with other emerging technologies, such as mobile selling and clienteling for in-store customer servicing, provide the expected omni-channel experience for the customer. Despite the apparent overuse of the term in multiple industries, omni-channel can drive better business performance and a successful omni-channel implementation can revolutionize an organization's brand experience.
Companies in this article