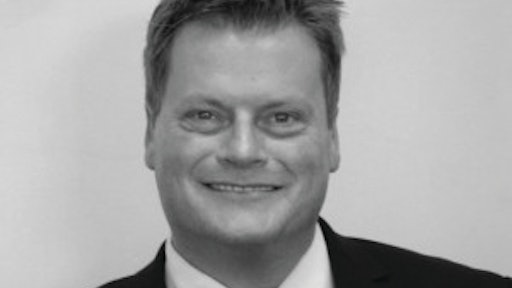 Would Andy Murray have won Wimbledon without the support of his coach, Ivan Lendl? Would Justin Rose have won the U.S. Open without the support of his caddie, Mark Fulcher? It's possible, but unlikely. Each member of the team must play to their strengths to deliver the final goal.
What is your goal? Improve? Increase? Reduce? Grow? These words have become popular in the phrases that people use to show that they can make things better, easier or cheaper, but what are the real goals for the warehouse?
The answers to this question are where a specialist warehouse management system (WMS) starts to really show its strengths. Virtually all enterprise resource planning (ERP) systems are dedicated to the financial aspects of the business and this is essential—the talent if you will. But in operations with busy warehouse environments, there is a need for physical support for the actual inventory: Will it fit in this location? Are these locations in the best place? Are the pickers walking in the shortest routes?
These question and many others are often answered by the experienced WMS system, and its vendor/provider or the coach/caddie.
This formidable team of a specialist/dedicated WMS and sophisticated ERP works well at many businesses across the globe and throughout the business spectrum—from blue-chip corporates to small and medium-sized businesses and enterprises. The knowledge and functionality of a specialist WMS enhances the control an ERP system provides, and enables both to drive cost reductions and improve efficiency.
Combining your current ERP with a radio frequency-driven WMS can, of course, manage the inventory receipts, despatch and stock location. But just as importantly, by directing the warehouse operatives around the warehouse via the most efficient routes, verifying every step in real time via the RF terminal, the specialist WMS provides detailed reporting on each individual's performance to management, ultimately increasing operator efficiency by approximately 20 to 30 percent—a strong return on investment in resource terms alone.
However, interfacing the results of each operation is often thought to be difficult (and hence expensive), which often deters ERP operators as they cannot justify the initial costs. The good news is that the constantly changing technology that supports modern WMS solutions can simplify this perceived burden.
For example, software-as-a-service (SaaS) WMS providers offer fully featured WMS packages delivered as a managed service. Amongst the range of benefits this particular model delivers, interfacing is now more straightforward. By simply using FTP, CSV, XML, Web API or specialist middleware that can provide pre-built connectors to mainstream ERP systems, data can be swapped quickly and easily from data centers to the ERP installation, wherever it is located.
A managed service can also help the recipient company balance sheet and cash flow as there is no requirement for capital expenditure. All of the RF hardware, infrastructure, implementation and training, along with the actual software license, are included in one monthly payment based on the number of concurrent users. This means that the solution can be funded directly from revenue once the system is live and delivering savings to the operation. It effectively becomes self-funding. There are no costs incurred until the system is tested and fully functioning within a business, which is a real departure from traditional software acquisitions.
Simon Sterland is a marketing executive at Synergy Logistics.