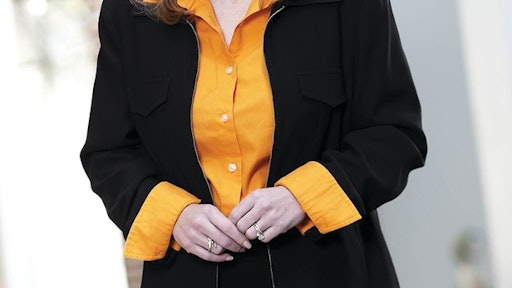 SDCE: When a company first comes to you—or to the University of Tennessee's Center for Education—to learn more about vested outsourcing, no matter what size business they have, what is the key takeaway they walk away with at the end of the day?
KV: Simply put, they will leave a first meeting with an understanding that collaborating to share and create value works—no matter the size of the enterprise. I usually start by describing the 10 ailments that can plague outsourcing relationships and even destroy a promising partnership before it has a chance to develop. These ailments run the gamut from micromanaging the relationship to measuring too much, too little or ignoring the results of the fancy (and expensive) metrics put in play.
At some point the light bulb goes on in the room—they come to an uncomfortable realization that "yeah we are guilty of several of those things." Understanding the problems in the relationship is the first step to resolving them—they begin to see the value of working together to get to the win-win.
The Vested business model works no matter the size or type of company or organization, be it a small engineering service and contract manufacturer such as Mega Tech of Oregon or the non-profit NGO Water for People, which helps people in developing countries improve their quality of life by supporting the development of locally sustainable drinking water resources, sanitation facilities and hygiene education programs.
SDCE: Your latest publication, "Vested: How P&G, McDonald's and Microsoft are Redefining Winning in Business Relationships" describes the actual processes each of these companies went through in applying the vested outsourcing concept and the details of their success as a result of that. In working with them, did the question of 'will the vested concept apply to all the services and processes I outsource' ever come up? And if so, how was that company able to overcome such questions and other challenges with this business model?
KV: That's a great question and one that occurs with some frequency. A company hears about Vested and wonders whether it's right for them. I often say the Vested business model—which in a nutshell buys outcomes rather than paying for transactions—is not necessarily suited for every outsourcing arrangement. Deciding to shift to a Vested relationship depends greatly on two factors: 'Is there a need and potential to create value and drive innovation?' Another factor is the level of dependency that is required in the relationship (for example, the high cost of switching suppliers). A company that is simply buying a pure commodity where there is not potential to create value should use a transaction-based business model. A whitepaper we did with the Sourcing Interests Group, "Unpacking Sourcing Business Models - 21st Century Solutions for Sourcing Services" is a free download and is a great resource for deciding which sourcing business model is the best fit.
SDCE: Once a company(s) decides that they want to apply the 'Vested' model to how they operate their business, what's the next step? A written plan? An RFP? What do they need to invest? And is there a set timeframe that they can see concrete ROI?
KV: There's no set time period or dollar amount that creates a Vested partnership. Every relationship is different; every arrangement brings its own unique culture and needs to the table. That said, adopting a Vested mindset in a serious way requires time and a top-down commitment to changing old mindsets. It's not a "snap-your-fingers and voila!" process. Actually it's hard work, but worth it.
The University of Tennessee's Center for Executive Education developed a comprehensive set of publications, programs, workshops, courseware (both in-class and online), resources and tools that educate, enlighten and provide insight into the Vested process.
For instance, a 3-Day Open Enrollment Course is an overview for corporations and service providers who are trying to move beyond conventional approaches to business relationships. This program provides a balance of theory and application—leaving participants with a solid understanding of what the Vested approach is and how to apply it. In-depth case studies and breakout sessions give teams ample time to apply the concepts learned to their own situations. Participants will:
Understand the fundamental business model differences between traditional approaches to business relationships and Vested relationships.
Develop an appreciation for the power of having a Vested mindset and learn how progressive companies have adopted these concepts to create win-win relationships.
Learn a five-step model that companies and service providers can use to make their way through the transition to a Vested agreement.
The Vested Online Course comprises 15 self-paced, video-based modules designed to help companies create a Vested agreement. Each module delivers critical knowledge, step-by-step practical implementation tools and a roadmap on how to create a Vested arrangement. The courseware is taught by the University of Tennessee Center for Executive Education faculty and the authors of "The Vested Manual." We also have a set of open source implementation tools designed to empower Vested relationships such as our popular Requirements Roadmap template, which helps companies map out their Desired Outcomes.
We are finding that many companies need expert help in getting to a Vested agreement the first time they apply the methodology and tools—especially when it is larger or more complex outsourcing relationship. The University of Tennessee teamed with a group of consulting firms that have become Centers of Excellence for Vested. These COE's are available to provide guidance and direction to help companies achieve a Vested agreement. Under this program, UT Vested faculty members team with consulting firms that have been certified in helping companies develop and govern a Vested relationship. Vested coaches work much in the same way a Six Sigma or Lean Black Belt coach provides support to a team going through a Six Sigma or Lean project and can support a deal team either part-time or full-time.
Finally, we've established a Certified Deal Architect Program for people who want to become experts in crafting Vested agreements. The program is ideal for individuals responsible for more than one deal, or consultants and lawyers who assist companies with their deals.
SDCE: Your most recent book is the fourth in your 'Vested' series. And what started out as a research project became a business model that major corporations continue to apply. What's next?
KV: We are constantly busy refining our research in areas that support the Vested approach and its principles. Right now we are revising and updating the second edition of the first Vested book, "Vested Outsourcing: Five Rules That Will Transform Outsourcing," which will be published next year. And we are deep into a fifth book project—Getting to We—which also will be published in 2013.
While I love the writing because it shares our work with the world, I am most excited about taking the concept from research into practice by helping companies establish their own Vested agreements. To me, Vested is more than a methodology—it is really a growing business movement that is gaining adoption in many industries. I love developing and nurturing Vested and spreading the Vested mindset, both in UT classrooms, industry conferences, in the press and in company board rooms.
We recently completed a project to help Dell restructure its outsourcing deal with Genco ATC—enabling both parties to achieve amazing results in the first six months. Dell and Genco ATC are finalists for the International Association for Contract and Commercial Management's Innovation award. We are also featuring their story in our revised edition of the first Vested book, "Vested Outsourcing: Five Rules That Will Transform Outsourcing."
The concepts of win-win, getting to we and transforming the way businesses work with each other are at the heart of what's next—and the Vested business model is transforming how companies and their providers work together.