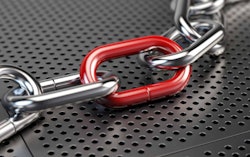 **Content brought to you in partnership with NETSTOCK**
Supply chains have become more complex to support globalization and the increase in customer demands. Customers often place complex orders, expect shorter lead times and want tailored experiences.
To successfully deliver the right amount of inventory to consistently meet demand, you need full visibility of your supply chain so you can focus on the processes that need attention. With ongoing disruptions across supply chains, you should actively review your data and adjust your inventory planning where necessary.
Learn More! In this eBook, we outline three critical best practices to help you meet demand, remain competitive and increase profits for your company.