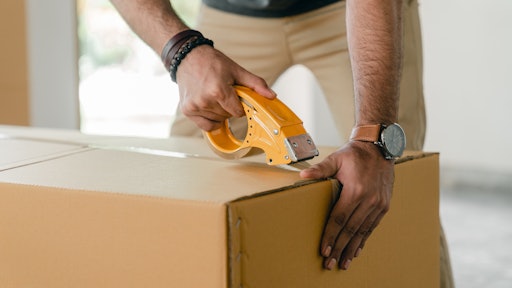 Pexels
An American e-commerce retailer has announced the suspension of a pilot program for delivery to consumers of packages from third-party vendors that sell goods on its website but do not ship through its fulfillment centers. The program was geared toward vendors with warehouses in select cities, among them Los Angeles, New York, and Chicago. John Kearney, CEO of Advanced Training Systems, says, "This program was launched in 2018. It is now a very different world; the pandemic and the accompanying surge in e-commerce retail have redirected attention from last-mile delivery to the more basic needs of the overall supply chain."
Kearney, whose company is a leading designer and manufacturer of virtual simulators for driver training, among other applications, notes that this move is potentially beneficial for UPS and Fedex, who will take over some of the delivery for third-party vendors. Shortly after the announcement, in fact, analysts for both Bank of America and JPMorgan Chase upgraded their rating of Fedex stock. UPS stock has since risen as well.
The retailer, meanwhile, remains focused on bolstering its in-house capabilities for long-haul "middle-mile" truckload shipping between points of origin (manufacturing facilities, docks, airports) and distribution centers. In October of 2019, the company confirmed its intention to purchase its own power units from truck manufacturers, and in May of this year rolled out its freight brokerage operation from a handful of pilot states to the entire lower 48. They have also announced plans to hire 100,000 new employees, including drivers, for its U.S. warehouse and delivery operation.
These decisions, says Kearney, underscore companies' understanding of the importance of long-haul trucking to the overall supply chain. They also, he notes, cast into sharp relief the continual need for new drivers. The market is responding, some commercial driver's license schools have reported an upsurge of new students, but obstacles to the licensing of new truckers remain, in the form of DMV offices closed by the Coronavirus Disease pandemic. Although California, for instance, has recently reopened all its offices, physical distancing rules limit the number of applicants that can be processed, as well as the availability of road tests. One way or another, however, says Kearney, the trucking industry will manage to attract, train, and employ the 60,000 new drivers it will need over the next few years.
"Part of the solution," says Kearney, "is virtual-reality simulation, which both allows students to train for extreme situations and can shorten the amount of on-the-road training required. As leading providers of a technology that has demonstrated, repeatedly, the ability to produce better, safer drivers, we look forward to our continued collaboration with trucking companies, driving schools, shippers, and the other players in this vital, thriving, and rapidly changing industry."
Companies in this article