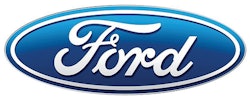 Redmond, WA July 26, 2001 Microsoft today announced that Ford Motor Co. has selected Microsoft BizTalk Server 2000, XML and SOAP as its integration architecture and transport protocols for its global enterprise application integration (EAI) and B2B integration project, called eHub. Ford's project represents the largest BizTalk Server 2000 implementation to date and is one of the first Fortune 50 technology solutions to use both XML and SOAP for global integration both within the enterprise and across the Internet.
"Ford's decision to standardize its global internal and external integration initiative on XML and SOAP underscores its technology leadership and innovation within the automotive industry," said Microsoft CEO Steve Ballmer. "This solution is an industry milestone and will be the model companies move toward as the XML revolution takes hold. With their deep XML support, Microsoft .NET and BizTalk Server 2000 are quickly solidifying their position as the platform of choice for today's Web-enabled enterprise."
Enterprise IT solutions are a necessary part of Ford's plan to transform itself into what it calls the world's leading consumer company for automotive products and services. Ford's eHub is designed to enable the seamless, instantaneous flow of information within the company, and with suppliers and industry exchanges such as Covisint LLC.
Ford has made progress in using the eHub to support its order-fulfillment strategy by piloting and launching real-time collaborative applications such as line-side replenishment, outbound logistics and constraint management. These real-time collaborative applications will provide Ford with an opportunity to streamline communications internally and externally with partners, customers, dealers and suppliers.
For more information on Ford's e-commerce efforts, see Road Testing the Ford Supply Chain, in the July issue of iSource Business.