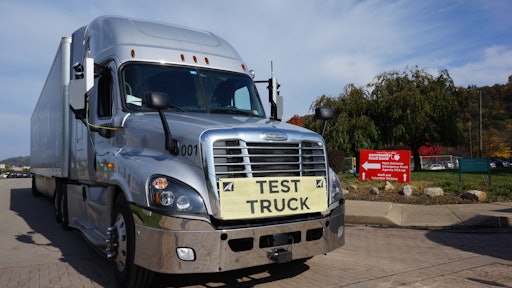 Locomation
Locomation completed an on-road pilot program to showcase autonomous trucking technology for the SmartBelt Coalition, in which two Locomation trucks completed several routes through Michigan, Ohio, and Pennsylvania over the course of one week.
From Businesswire
The SmartBelt Coalition (SBC) is a collaboration of five transportation agencies and seven research and academic institutions.
Locomation's Autonomous Relay Convoy (ARC) platform allows one driver to pilot a lead truck equipped with technology augmentation while a follower truck operates in tandem through Locomation's fully autonomous system.