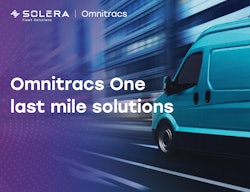 Today's last-mile experience is more critical – and more expensive – than ever. In addition to operating at maximum efficiency to control costs, delivery companies must also care about their customer's satisfaction and overall driver experience to ultimately ensure holistic business success.
However, balancing the optimal delivery experience with your bottom line while also keeping pace with the industry can be extremely tricky, and carriers lacking the modern tools needed to do so efficiently and effectively face an increasingly bumpy road ahead.
It's a big load to carry – but, there's a better way. Download the guide to learn more.