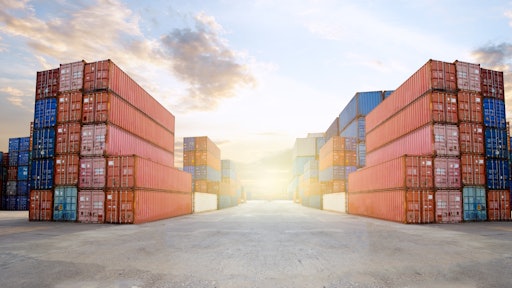 TMLsPhotoG - Adobe Stock
The transportation and logistics industry faced plenty of changes this past year due to new customs and border regulations as well as the Coronavirus disease (COVID-19) pandemic.
Here are some observations for 2021 that will be critical to manufacturers, shippers and companies moving into the New Year:
● Mexico is now the USA's No. 1 trade partner, according to the US Census Bureau's 2019 report. The China-US trade war, as well as the COVID-19 pandemic, are driving more U.S. companies to establish new supply chains, with anticipated explosive growth as Mexico becomes the new China. Companies are nearshoring and moving their U.S. supply chains closer to home in favor of Latin America and more specifically Mexico. The automakers especially should continue to see a big boom and reliance on Mexico as it favors homegrown manufacturing. The auto industry will continue to see a shift, in particular the Bajio region of Mexico, which is flush with trucking capacity.
● Digitization, software and giving shippers and carriers efficient tech tools are critical, as technology continues to modernize this industry. COVID-19 has also accelerated technological adoption by an order of magnitude. Everyone is working from home, switching in-person and paper processes with digital transactions and signatures. Digital freight forwarding technology can help businesses ease this transition from offline to online and empower them with tools to smoothly transition towards more digital and modern ways of managing their cargo and supply chains.
Click here to hear more about how technology has been used to handle the pandemic: Changes to the global logistics industry (trucking, maritime and others) that inherently impact the cross-border world is mainly the result of the United States-Mexico-Canada Agreement (USMCA) and tariff schedules. The expectation was that the USMCA would increase annual U.S. exports to Canada and Mexico significantly. As exports increase, that results in more cross-border truckloads between the United States and Mexico, which will lead to more capacity crunches as several trucking players have exited the marketplace in recent years and volumes will only increase. This should also increase reliance on cross-docking shipments to leverage trucking capacity on both sides of the U.S./Mexico borders.
● Politics will also play a role in 2021, as the Biden administration will bring more stability and predictability to trade relationships, especially after the recent signing of the new North American Free Trade Agreement USMCA. An expected increase in U.S. government spending and a policy re-focus on middle and lower classes could also prove beneficial to Mexico's production capabilities, as additional consumption incentives are created. Finally, with the tight grip on China not likely to loosen in the near future, both countries (United States and Mexico) could benefit from embracing the shift of global supply chains to bring more manufacturing to North America.
● Transportation of COVID-19 vaccinations will create more demand, with an increase in shipping, especially refrigerated cargo and cold chain solutions. The U.S. Department of Transportation announced that "all of its necessary regulatory measures have been taken for the safe, rapid transportation of the coronavirus disease (COVID-19) vaccine by land and air." As a result, there will be additional safeguards and support in place for the trucking industry. Also, the importance of freight forwarders is likely to increase as the complexity of vaccine distribution reaches never-before-seen levels. Freight forwarders' role as the "connective tissue" of logistics will be key and will take the pressure of managing the logistics of pharmaceutical companies. On the flip side, prioritizing vaccines means that some non-essential cargo will get bumped, increasing rates and affecting businesses that are not properly prepared for this unprecedented time.
● COVID-19 and border restrictions continue to impact customer's exporting needs as they move their freight into the United States. Since most of the available equipment is retained at the border and looking to move southbound from Laredo, the southbound/northbound ratio for U.S./Mexico truckloads of 8:1 continues to impact the overall capacity into specific areas such as Guadalajara, Bajio, and Mexico City, which creates challenges. Companies will have to be nimble and diligent as they navigate and comply with their customer's requirements.
After a very unpredictable 2020 and a considerable amount of uncertainty still surrounding what may come of 2021, a key takeaway that will carry us into the New Year is the importance of shifting traditional mindsets to develop solid supply chain and logistics strategies that align with the current landscape especially now, as all key players continue to adapt to the ongoing changes in the industry.