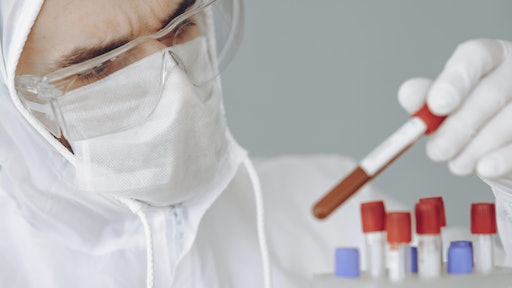 Pexels
Medical providers are in dire need of supplies right now during the coronavirus (COVID-19) pandemic such as personal protective equipment to keep themselves safe and ventilators to help save lives among many other products. UPS has created a new division that focuses on the speedy and safe delivery of these products during the crisis.
Supply and Demand Chain Executive magazine spoke with Wes Wheeler, the president of UPS Healthcare, about how it does this while also keeping its employees safe. In this Q&A, he describes that the health of its people is highly important to UPS while keeping the shipments moving.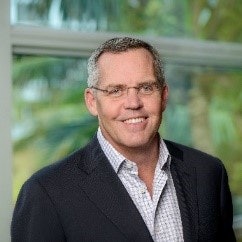 SDCE: What is UPS doing to support organizations with an efficient supply chain for essential medical equipment and PPE during this pandemic?
Wheeler: It's taking a tremendous amount of collaboration and cooperation across many sectors globally to fight the spread of this virus, and our dedicated UPSers are working harder than ever to help deliver, keep the economy moving, and leverage our network. The UPS Foundation has been helping communities around the world since the Coronavirus outbreak, providing $20.3 million in funding so far to organizations fighting against the virus.
With our scale and resources, we are in a unique position to handle COVID-19 response shipments for federal and state agencies, and for our healthcare customers with specialized needs. We support FEMA's Project Airbridge, a public-private partnership to get vital and life-saving equipment where it is needed, with greater speed. In fact, UPS recently added 200 company-owned and air freighter flights to support this effort. UPS Healthcare opened a new 450,000-square-foot distribution center, with dedicated space for FEMA, near our UPS Worldport air hub in Louisville. We are working closely with global healthcare customers like QIAGEN, AmerisourceBergen, Amgen, Edwards Lifesciences, Dr. Reddy's, Everlywell, LetsGetChecked and many others to expedite test kits, personal protection equipment, ventilators, ICU monitoring units, medical devices, time- and- temperature-sensitive pharma specimens and supplies to hospitals and markets around the globe where they can save and improve lives.
SDCE: How has the recent formation of the UPS Healthcare unit improved your response efforts against the coronavirus?
Wheeler: UPS Healthcare has placed renewed focus on quality management systems, and streamlined services and patient-driven supply chains for healthcare shipments. This allowed us to quickly mobilize our 5,500 healthcare team members in unprecedented ways to focus on the complex demands of our customers. Specialized transport, packaging and monitoring solutions along with customs brokerage expertise gave us an advantage to overcome transportation restrictions and navigate strict regulatory guidelines to expedite life-saving healthcare products in these challenging circumstances.
Our UPS Healthcare infrastructure includes about eight million square feet of cGMP- or cGDP-compliant healthcare distribution space, and solutions like UPS Premier, UPS Express Critical® and UPS Temperature True® for parcels requiring strict temperature environments. Our response efforts also include air freight, forwarding and small package solutions. Marken, UPS Healthcare's clinical trial logistics subsidiary, has state-of-the-art GMP-compliant depot network and logistic hubs in 54 locations worldwide for clinical trial material storage and distribution. Marken is involved with five of the most promising COVID-19 vaccine clinical trials in progress today, and is also working with several major pharmaceutical companies on treatments. With our global healthcare operations harmonized and enhanced to meet rigorous quality standards and service levels, we can offer the agility, flexibility and fast response that our customers require in these times.
SDCE: How is UPS keeping its employees safe while keeping these products moving?
Wheeler: The wellbeing of our people has always been a top priority for UPS. We continue to share hygiene protocols and social distancing information in line with CDC guidance, and have substantially increased cleaning and disinfecting surfaces throughout our facilities. Protective equipment is available to employees, and we are constantly replenishing supplies including gloves, masks and cleaning materials. We have and will continue to modify our normal operating procedures to maintain social distancing protocols.
SDCE: How is UPS able to distinguish what items need priority over others right now?
Wheeler: Among our highest priorities is supporting continued global operation in every country where we do business. Like our customers, UPS Healthcare and operations worldwide are working aggressively to transport and expedite testing kits, personal protection equipment (PPE) and medical devices needed to support public safety and speed diagnosis and therapy for COVID-19. In some instances, with travel restrictions due to the pandemic, priority flights are chartered for urgent shipments of COVID-19-related supplies and pharma to ensure critical goods needed on the front lines don't sit idle in warehouses. UPS Healthcare recently announced a new solution, UPS Premier, which leverages UPS's Smart Global Logistics Network package tracking capabilities, combined with new, next-generation, on-package sensor technology to enable priority flow paths, sortation, contingency actions and delivery services for critical healthcare shipments.
SDCE: In the beginning stages, how was it switching to prioritizing these items while dealing with social distancing and potentially sick employees?
Wheeler: Our strength is our ability to be nimble in our supply chain processes and protocols during extraordinary circumstances, like the current pandemic. Contingency planning is key, and we have a team of resilient people who truly understand the importance of the work we do. We partner very closely with customers to maintain visibility over high priority items in their supply chain, and we are proud to do our part to deliver during this challenge.
SDCE: Is there a plan in place in how to determine when these protocols can be relaxed or go back to normal?
Wheeler: As a critical part of the fabric of everyday life, UPS has both a privilege and a responsibility to continue working safely and supporting our customers' many needs to help keep our economy thriving. This remains a fluid situation, and we will follow protocols suggested by the CDC and WHO throughout this crisis to safeguard our employees and the public. We will also continue connecting and collaborating with innovators and leaders who fight every day to bend the curve on the spread of this virus, and make sure, as needed, that their supply chain is supported with world-class logistics.
SDCE: How are you keeping personally during this time?
Wheeler: Lately I've been thinking more about the silver linings we can find during this situation. We are spending more time with our families. We are likely increasing our activity levels and getting outside more frequently. And we're remembering how important it is to take care of ourselves and each other. Every day, I receive stories about our team's heroic efforts to ensure that we maintain our commitments to our customers, our communities, and our patients. These stories remind me of the critical role we play in the COVID-19 battle, and I am motivated by the fact that I lead a team of people who are doing whatever it takes.