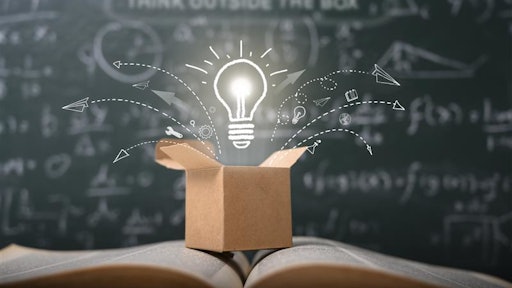 stock.adobe.com
Cheer Pack North America offers sustainable flexible packaging solutions for non-food products across multiple categories that include personal care, beauty care, cleaning products, laundry detergents, gardening products, pet care, and automotive fluids. As the demands on consumer liquid packaging have rapidly changed in recent years, CPNA has continually evolved to serve not only food manufacturers but also non-food brand owners across a wide range of consumer products.
Environmentally-friendly flexible spouted pouches from CPNA are sustainable due to their lighter weight and increased cube efficiency compared to other packaging types. Flexible pouches are an ideal e-commerce packaging solution because they do not shatter like glass and cube out much better than glass, plastic containers, and other packaging formats. According to the Flexible Packaging Association (FPA), the product-to-package ratio is 35:1 for stand-up pouches versus 10:1 for rigid bottles and caps. Life Cycle Assessment (LCA) studies and drop-ship test results (passed) per Amazon protocol guidelines are available from CPNA that quantify the additional sustainability and financial transportation benefits of flexible pouch packaging.
According to e-commerce market research conducted in 2019 by Mintel Group, 44% of surveyed consumers said they purchase household products online, 47% purchase personal care products online, and 53% purchase beauty care products online. When asked how they planned to buy these products in the future, approximately 75% of respondents said they would buy them online, demonstrating that sales for their products in the e-commerce market channel are poised to increase significantly in the years ahead.
Among the innovative packaging solutions Cheer Pack N.A. delivers to non-food brand owners are CHEERPlus M8 spouted pouches, MultiFlex large inverted and corner fitment spouted pouches, and Cubes side gusset spouted pouches. These and other flexible packaging solutions from CPNA and our strategic partner, CDF, can help non-food brand owners delight and create loyal consumers, especially the key Millennial audience, at the ultimate-moment-of-truth for items such as beauty care and personal products, including soaps and hand sanitizers. Additionally, CPNA's strategic partner, CDF of Plymouth, Massachusetts, dramatically broadens our continuum of flexible packaging solutions for the non-food market by providing institutional-sized flexible products such as Meta Pail, Cheertainer bag-in-box, drum and IBC (intermediate bulk container) liners.
Cheer Pack N.A. and its nationwide network of partners can also provide pilot and full production filling machines to non-food manufacturers for on-site pouch filling validation testing. Only Cheer Pack N.A. offers TIPS – Total Integrated Pouch Solutions – allowing customers to fill pouches in their own labs and factories to conduct shelf-life testing and create product samples for consumer testing. High speed production fillers are also available for purchase by non-food brand owners who are seeking permanent in-house manufacturing solutions or to contract the filling work to a non-food co-manufacturer.
Also, by utilizing the Cheer Pack Innovation Center (C-PIC), we can help rapidly design concepts and quickly translate them into 3D SLA's and custom spouted pouches. The C-PIC also contains three filling machines and lab equipment. CPNA can send one of these fillers to a brand owner's manufacturing facility and provide technical support. The C-PIC provides concept-to-commercialization creativity, quality, and speed to optimize the success of a product launch.
"Cheer Pack North America offers non-food manufacturers a total integrated pouch solution (TIPS) that provides our customers the option to choose one of our many innovative packaging solutions for their product as well as utilizing our state-of-the-art filling machines – this gives them everything they need to optimize their speed-to-market and drive incremental growth and profits," said Jim Insel, Vice President of Sales, CPNA. "We invite brand owners who are interested in our technology to contact us today to learn more about our sustainable flexible packaging solutions for non-food products."