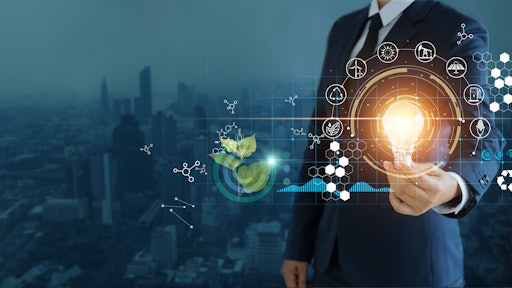 ipopba-stock.adobe.com
Companies of all sizes around the world have improved their sustainability performance over the past five years, according to EcoVadis. More companies than ever are engaging in sustainability ratings, with a 61% growth in the number of assessments from 2017-2021.
The Index is based on the sustainability performance data derived from over 83,000 ratings of nearly 53,000 companies across 800 value chains. Organizations are scored on 21 sustainability criteria across four themes: Environment, Labor & Human Rights, Ethics and Sustainable Procurement.
More than 65% of companies are achieving a performance level of Good or better, up from 50% in 2017. Meanwhile, the share of companies with Partial sustainability performance fell from 45% in 2017 to 32% in 2021.
"Increased regulatory pressures and ongoing supply chain disruptions are putting a bigger spotlight on sustainability risks and requiring organizations to rethink their approach to their social and environmental commitments," says Pierre-Francois Thaler, co-founder and co-CEO of EcoVadis. "We are seeing that improvement accelerates as companies within our network advance further along in their sustainability journeys."
From EcoVadis:
Scoring ranges- rated by 0 to 100 and categorized into the following performance levels of Insufficient (high risk), Partial (medium risk), Good and Advanced.
Although Sustainable Procurement scores had been historically declining, this theme saw an increase this year of 1.2 points from 2020. Performance on Labor & Human Rights was the highest among all themes with an average score of 52.2.
Only 11% of companies conducted a supplier assessment and 5% a child and forced labor internal risk assessment in 2021.
Average sustainability scores reached 49.2 in 2021, 1.7 points higher than 2020.
More industries are crossing the 50-point threshold.

Finance, Legal and Consulting firms (53.4) jumped to the top of the industry rankings due to their strong performance on both Labor & Human Rights and Ethics. Next is Construction (51.5), followed by Food & Beverage (51.4), Heavy Manufacturing (50.5) and Light Manufacturing (50).

Small and medium-sized (SMEs) companies are improving at a more rapid rate.

All company sizes improved their sustainability performance, but SMEs – which account for over 70% of global supply chains – outperformed large companies over the five-year period.