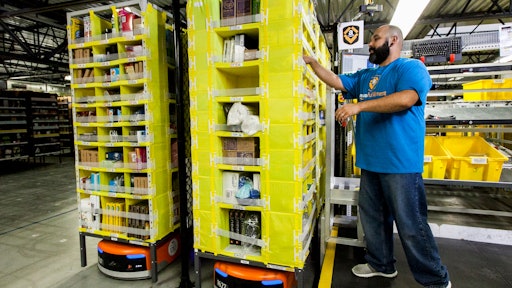 Amazon
Amazon has launched a new delivery method for Prime members to aid in its recently announced goal of achieving net zero carbon on all its shipments.
Dubbed "Amazon Day," the program allows all U.S. Prime members to choose a day of the week to be their delivery day. All purchases made throughout the week will be grouped and delivered together on that specified day, which Amazon says in many cases will result in fewer packages. Members can still, however, opt out if there are any items they do not want to include as part of their Amazon Day shipment.
The program is part of the company's Shipment Zero initiative, which aims to make all Amazon shipments net zero carbon, with 50 percent of all shipments net zero by 2030.
"Amazon Day adds another level of convenience to the many shipping benefits Prime members already enjoy. Prime members can now choose to get their orders delivered together in fewer boxes whenever possible on the day that works best for them," explains Maria Renz, vice president of delivery experience at Amazon. "We've been testing this program with a group of Prime members and Amazon Day has already reduced packaging by tens of thousands of boxes—a number that will only continue to grow now that the program is available to Prime members nationwide."