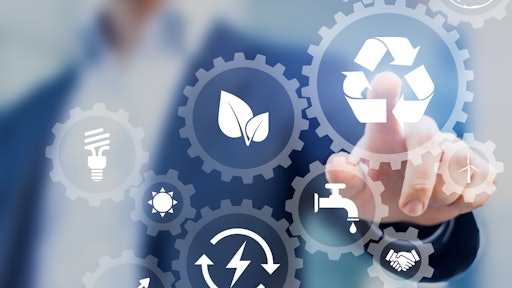 Getty Images
Today more than ever before, executives are emphasizing their desire to do the right thing by focusing on environmental, social and governance (ESG).
However, you first need to understand what is now considered part of ESG. Environmental includes water, air, energy, waste and ecology. Social involves human rights, privacy, security, labor practices, employee health and safety and diversity. Governance includes ethics, competitive behavior, legal and regulations, critical incidents as well as systemic risk management.
An Avetta survey found 70% of companies consider employee health and safety very important, and 63% say reducing environmental footprint is very important.
Companies need to have systems in place to obtain and maintain ESG or sustainability goals. For that to happen, executives should learn the emerging best practices as well as the latest available tools, resources and engagement approaches.
It is also important to understand the risks for companies that don't have sustainable earmarks. According to a CDP report:
By 2026, companies could face up to $120 billion in costs from environmental supply chain risks.
In 2020, the U.S. Department of Justice and Securities and Exchange Commission charged 12 companies with bribery and corruption penalties totaling $6.4 billion.
For these reasons and others, customers and suppliers are challenging others to step up and do more to be good corporate citizens. This move to embrace ESG is not only the right thing to do, but also the best approach to improve business performance.
Investors are increasingly focusing on ESG, and that supply chain sustainability drives long-term value. A recent FSB survey shows supply chain or value chain disclosure ranks third in importance, behind only products and services, and operations and facility locations.
Click here to hear more about ethics in the supply chain:
The benefits of focusing on ESG include creating an advantage over competitors, lowering overall costs, reducing supply chain disruptions, higher employee productivity, fewer regulatory and legal risks and increasing stakeholder confidence.
For instance, SASB uses a 6-point system to establish and track sustainability priorities, including supply chain sustainability targets, compliance with formal contracts, sustainability assessments, ESG risk management, monitoring and engagement.
The first step involves education. Very few global business leaders indicate they have a good understanding about forced labor or modern slavery practices in the supply chain.
Second, a company needs a code of conduct. Does your organization drive commitment from the top of the business? Do you have a defined standard for how you can ethically and transparently source partners, vendors and contractors?
Third, companies need to have a top-down approach to make sure they have a code of conduct with clear consequences.
Finally, an evaluation needs to be in place to ask the right questions to address a particular issue like modern slavery.
The one-size-fits-all approach is not very successful, and a lot of times, it gives bad intel. You wouldn't expect the small services firm in India to have the same expectations as a larger transportation and logistics provider. The questions and the info you need are going to be based on a different maturity model, but different information altogether.
Knowing the right questions can help you find the right answers. These benchmarks also help compare to your peers and how you are doing over a period of time.
It's important to validate your performance, determine the gaps and find the resources and support needed to improve. Technology helps you keep track of everything, but also helps you make modifications to accomplish goals.
The right technology should help you identify and onboard sustainable suppliers; evaluate against ESG standards; and adapt to supplier, trade, region and company size. Having ESG responsible and diverse-owner suppliers will generate more business in your network.
Finally, companies face substantial risks if they do not take ESG seriously. For example, an energy company executive recently thought he was in an online video job interview. Instead, the interviewer was part of a sting by an environmental group who asked why the company was publicly supporting a carbon tax.
The executive said this was an "easy talking point" because a carbon tax had little chance of passing in Congress. The environmental group used the video to accuse the energy company of intentionally misleading people about its support for the environment.
The video exposed the energy company to bad publicity and a loss of goodwill with the public, regulators and lawmakers. Plus, the company could be losing key partners and suppliers. Hedge fund and pension managers are now pushing for the company to place different board members to deal with its failure to address climate change and decarbonization plans.
Doing the wrong thing has consequences---almost never positive. But, doing the right thing almost always has benefits for you and your company in the long term. Take steps now to make sure you have a system in place to do what is right and the best way to do it.
Register for SCN Summit: Supply Chain Visibility, where the author, Danny Shields, will discuss practical crisis management strategies and real-life examples of organizations that have taken steps to mitigate supply chain risk.