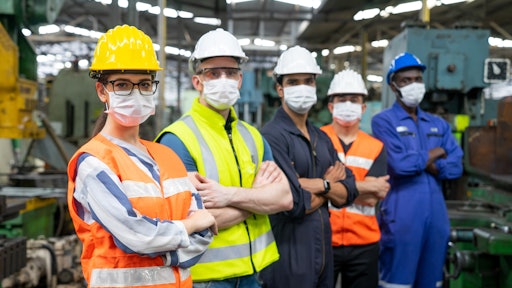 godji10 - Adobe Stock
The U.S. economy has made dramatic progress since the Coronavirus disease (COVID-19) pandemic, according to National Retail Federation chief economist Jack Kleinhenz.
"The economy has come a long way compared with a year ago," Kleinhenz says. "Both monetary policy set by the Federal Reserve and fiscal policy set by Congress and the White House have responded with swift and overwhelming force to support the economy. NRF is optimistic that the recovery is accelerating and the needed rebuilding of the economy is underway. The rate of vaccinations is ramping up, and the numbers paint an increasingly encouraging picture."
This time a year ago, 22 million Americans had lost their jobs in two months, unemployment shot from a 50-year low of 3.5% to 14.7% and economic output fell by 31%, according to NRF's report.
By contrast, more than half the jobs lost have been recovered, the Federal Reserve expects gross domestic product to grow 6.5% this year and household net worth is at an all-time high at $122.9 trillion.
From National Retail Federation:
The new round of stimulus checks is said to "fuel another leg of growth," Kleinhenz says.

Despite continuing gains, employment remains soft with around 10 million still out of work and unemployment at 6.2%.

NRF 

forecast

 that 2021 retail sales – excluding automobile dealers, gasoline stations and restaurants – will grow between 6.5-8.2% over 2020 to $4.33-4.4 trillion. That could top 2020's growth of 6.6%, which broke the previous record of 6.3% set in 2004 despite the pandemic.