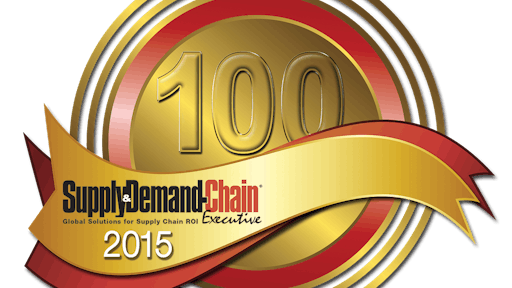 While we've emerged from the economic recession that caused so much havoc to business a few years ago, it's not easy to say things have become completely stable. It's a volatile world economically, geopolitically and climatologically. All of those, and more, put business and supply chain on the spot.
Supply chain leaders wake up every morning wondering what surprises they might face that day. And they'll likely go to bed at night with the same thoughts. And that's on top of the day-to-day issues that must be attended to. Those are among the reasons why Supply & Demand Chain Executive and our annual presentation of "100 Great Supply Chain Projects" exist. These projects can serve as a map for supply chain executives who are looking for new opportunities to drive improvement in their own operations.
These innovations will show how supply chain solution and service providers help their customers and clients achieve supply chain excellence and prepare their supply chains for success.
FEATURED PROJECTS
ENABLER: AFFLINK (Tuscaloosa, AL, www.afflink.com)
CUSTOMER: Zodiac Aerospace
PROJECT: Attain a specific supply chain reduction cost target through the "Performance for Growth" initiative, as requested by numerous airlines.
SOLUTIONS/SERVICES: eLev8 (AFFLINK's proprietary approach to the marketplace)
BUSINESS IMPACT: Through eLev8's Supply Chain and Site Needs Analysis features, Zodiac Aerospace–Cabin and Structures was able to reduce their supply chain costs by an immediate 17 percent across 14 of its North American manufacturing facilities. This percentage will be ongoing as the initiative is carried over into 2015. Their target was reached successfully in just seven months and the 2014 savings for the Performance for Growth Initiative was $634,900.
ENABLER: ALOM (Fremont, CA, www.alom.com)
CUSTOMER: One World Play Project
PROJECT: Implement online ordering, inventory management and worldwide distribution and logistics system to bring healing power of play to youth in disadvantaged communities.
SOLUTIONS/SERVICES: ALOM's proprietary COMPASS™ client order management portal and MasterShipper database was configured to interact with ALOM ERP database and e-commerce storefront technology to automatically route orders based in Europe, India, Asia and Africa to the European based order fulfillment center
BUSINESS IMPACT: The supply chain strategies and systems implemented by ALOM have allowed One World Play Project to reach more kids by seamlessly expanding their delivery footprint globally. The ALOM e-commerce order processing solution has allowed for highly scalable growth and instant order routing between major world markets. Backorder situations have been virtually eliminated. The soccer balls are relatively light but freight costs are based on volume and the balls do not deflate. ALOM negotiated volume freight pricing with major carriers which has saved nearly 20 percent in shipping costs alone over the past year; all with 100 percent on-time shipping.
ENABLER: Amber Road (East Rutherford, NJ, www.amberroad.com)
CUSTOMER: NCR Corp.
PROJECT: NCR Corporation recognized a need for Total Landed Cost visibility across the supply chain from raw material procurement to customer delivery.
SOLUTIONS/SERVICES: Amber Road's Supply Chain Visibility Solution
BUSINESS IMPACT: NCR has seen increased landed cost accuracy which is allowing it to access previously unavailable cross supply chain decisions. Additional benefits include improved in-transit visibility , lower shipment expediting costs, improved raw material landed costs into the production factories, and improved costing accuracy for finance and sales teams.
ENABLER: Avendra (Rockville, MD, www.avendra.com)
CUSTOMER: Blackstone Hospitality Group
PROJECT: Supply chain management and procurement solution implementation.
SOLUTIONS/SERVICES: Avendra property and portfolio reporting to help optimize procurement savings. Proactive communication through the myavendra.com portal regarding price trends, product recall notifications.
BUSINESS IMPACT: According to Blackstone, a typical independent hotel is managed by a family that has done much to try to cut costs whenever possible. As a result, they are sometimes using too many vendors and it's a logistical nightmare. "It's just not realistic to keep that kind of pace. Managing multiple vendors takes a lot of time," said a Blackstone executive. "Avendra allows you to focus on what matters most, guest services and growing our businesses."
ENABLER: Avercast (Rigby, ID, www.avercast.com)
CUSTOMER: Fortune 500 auto parts retailer
PROJECT: Improve forecast accuracy, eliminate overstock and stock-out scenarios
SOLUTIONS/SERVICES: Avercast Business Forecasting
BUSINESS IMPACT: Within 9 months of implementation, the customer's inventory value was lowered by several million dollars while improving overall customer services levels. Now spending 80 percent of its time analyzing/adding additional value to forecast (instead of the previous 20 percent), the customer now has direct collaborative input into the forecasting process from the worldwide sales team with the ability to measure and calculate the net effect of each salesperson's recommended modifications.
ENABLER: Basware (Espoo, Finland, www.basware.com)
CUSTOMER: Developer and distributor of interactive entertainment software
PROJECT: To transform its time-consuming, inefficient and costly AP operations into a center of excellence.
SOLUTIONS/SERVICES: Basware Invoice Automation
BUSINESS IMPACT: The company realized savings in excess of $1 million over a two-year period with Basware Invoice Automation. It used the system to identify its top 25 suppliers based on invoice value and approached them to re-negotiate terms based on early payment discounts. Additionally, the company is benefiting from easy, streamlined AP and T&E processes, reduced headcount by 70 percent and decreased processing costs.
ENABLER: CaseStack (Santa Monica, CA, www.casestack.com)
CUSTOMER: Fortune 500 retailer
PROJECT: Create a specialized freight consolidation program designed to offer truckload benefits to less than truckload suppliers
SOLUTIONS/SERVICES: Cloud-based technology platform, which enables suppliers to monitor the progress of any order, from the time it is submitted until it is delivered.
BUSINESS IMPACT: Reduce transportation costs, improve delivery times, lessen inventory holding costs, increase inventory turns and reduce dock congestion.
ENABLER: Celestica (Toronto, Ontario, www.celestica.com)
CUSTOMER: Celestica and multiple clients
PROJECT: Control tower deployment
SOLUTIONS/SERVICES: RapidResponse for clear-to-build, forecast development, available-to-promise and try-for-fit, PredictivePower (Celestica's proprietary software) for statistical forecast creation; Microsoft technologies and Java
BUSINESS IMPACT: Celestica's Control Tower platform enables more informed and faster decisions, decreased levels of inventory and quicker response time. By leveraging data analytics to pre-emptively solve challenges, Celestica allows customers to access real-time supply chain data from anywhere, at any time.
ENABLER: Chainalytics (Atlanta, GA, www.chainalytics.com)
CUSTOMER: Prepaid provider of wireless voice, text, and data services
PROJECT: Supply Chain Transformation. Design and implement complete supply chain model—greenfield (pre-merger) and post-merger—focused on service level and operations cost.
BUSINESS IMPACT: Estimated cost savings of more than $40 million through strategic sourcing analysis and additional estimated revenue streams of $134 million over the first three years of operation, with completion of the entire design and implementation in less than 10 months.
ENABLER: CLX Logistics (Blue Bell, PA, www.clxlogistics.com)
CUSTOMER: Global 500 chemical company
PROJECT: Manage logistics activity (tender, assign and evaluate carriers) and freight audit and settlement.
SOLUTIONS/SERVICES: TMS process design and implementation, including freight audit & settlement
BUSINESS IMPACT: This project improved the overall freight accrual and carrier invoice accuracy, which resulted in projected freight savings in the 2 to 3 percent range. It also increased the visibility and level of detail available for their freight charges, which has helped to identify potential savings projects (detention mitigation, load consolidation, etc.) for the customer. The project also allowed CLX Logistics to act as the primary point of contact for the customer's freight carriers for any payment issues and allowed CLX to materially reduce the number of carrier invoices requiring customer review and approval.
ENABLER: Corporate United (Westlake, OH, www.corporateunited.com)
CUSTOMER: Curtiss-Wright
PROJECT: While struggling to achieve compliance in a very decentralized environment, the three-person procurement department at Curtiss-Wright faced an additional challenge when the COO set aggressive savings goals. With the objectives of achieving cost savings, improving compliance and making their indirect spend processes leaner, the engineering firm contacted Corporate United about the Group Purchasing Organization's multifunctional devices (MFD) agreement.
SOLUTIONS/SERVICES: Corporate United Group Purchasing Organization
BUSINESS IMPACT: Beyond making significant headway toward its savings goals, Curtiss-Wright is reaping the other benefits of Corporate United's agreements. By circumventing the traditional 3-6 month RFP process for each agreement, they freed up internal resources and achieved a quicker implementation, leading to quicker savings.
ENABLER: Crane Worldwide Logistics (Houston, www.craneww.com)
CUSTOMER: An International Drilling Company
PROJECT: Pack, truck and ship several land-drilling rigs to Saudi Arabia within 65 day window
SOLUTIONS/SERVICES: leveraged our WMS to help with this process and traced the vessels while in transit and provided the customer with a map to show where the vessels were and give visibility to the customer.
BUSINESS IMPACT: Crane Worldwide was able to deliver an average transit of 48 days, never exceeding 62 days, which included delays due to local holidays. This helped the customer avoid more than $100,000 in fines due to reduced transit time.
ENABLER: Demand Management (St. Louis, www.demandsolutions.com)
CUSTOMER: Specialty textile manufacturer
PROJECT: Replace the legacy business process with an optimized process to improve demand planning results
SOLUTIONS/SERVICES: DSX FM with professional services from Demand Management, along with Microsoft SQL Server
BUSINESS IMPACT: Reduce WAPE (Weighted Absolute Percent Error) which has positively impacted both working capital (reduction) and service levels (increase). And the extended participants in the process appreciate having a more effective and useful tool and process to use, which has had a soft benefit of them being more engaged and helping achieve better demand planning results.
ENABLER: DiCentral (Houston, TX, www.dicentral.com)
CUSTOMER: TJM Innovations
PROJECT: TJM was not able to send accurate invoices and the issue needed to be quickly remedied.
SOLUTIONS/SERVICES: DiCentral's hosted EDI translation and routing services and NetSuite ERP.
BUSINESS IMPACT: Since implementing DiIntegrator by DiCentral, TJM Innovations easily imports the day's purchase orders from DiIntegrator to NetSuite ERP, where the orders and labels are created. During its busy season TJM can easily process over 1,000 documents a week. As a result, TJM is enjoying order automation and near-perfect transmissions to all of the company's trading partners.
ENABLER: Dispatch Track (San Jose, CA, www.dispatchtrack.com)
CUSTOMER: Large appliance retailer
PROJECT: Field Management Software Solutions
SOLUTIONS/SERVICES: Web Based Dashboard integrated with existing POS Software system, mobile technology and tracking widget.
BUSINESS IMPACT: Immediate results in truck visibility as well as real-time proof of delivery. Most importantly customers are being provided a higher level of service because time windows have been shortened and the communication with the customer is at a much higher level because it is happening in real time. The impact on the bottom line has been well worth the investment as the savings are over 10 times the cost of the program.
ENABLER: enVista (Carmel, IN., www.envistacorp.com)
CUSTOMER: Federated Co-Operatives, LTD
PROJECT: Labor management system implementation to find best practices, define engineered labor standards, and train employees.
SOLUTIONS/SERVICES: enVista worked with FCL's existing technologies including AFS Technologies and Priya WMS.
BUSINESS IMPACT: Year over year, increased productivity of 25 percent for all tasks; year over year, case picker productivity increased by 22 percent; reduction of 5,400 hours of labor during the first 6 months of project; reduced overtime by annualized $440,000; increased throughput of Tons per Hour (TPH) by 6 percent; reduction in warehouse expense to sales ratio by 8 percent.
ENABLER: Epicor Software (Austin, TX, www.epicor.com)
CUSTOMER: Duncan-Parnell Inc.
PROJECT: ERP implementation
SOLUTIONS/SERVICES: Epicor Prophet 21 ERP
BUSINESS IMPACT: Profits are up by 133 percent, sales increased 58 percent over three years, sales per employee went from $15,700 per month to $22,500 per month, and inventory is not going up as fast as sales or profits, allowing cash conservation.
ENABLER: Fortna (West Reading, PA., www.fortna.com)
CUSTOMER: New Era Cap Co.
PROJECT: Support the company's tremendous growth by increasing storage capacity and throughput in a constrained distribution operation while running in full production.
SOLUTIONS/SERVICES: FortnaWCS warehouse control software integrated with the existing warehouse management system
BUSINESS IMPACT: New Era can service the NFL business and continue its growth with new licensing partners and new markets. Service has improved dramatically. Orders that used to take days are now fulfilled in hours. The new operations are more efficient, decreasing operations expense by 30 percent and increasing picking efficiency by 3X.
BUSINESS IMPACT: Building the reports from scratch would have cost the company a great deal of time and effort vs. extending the "out of the box" FusionOps analytical models to meet their retail-specific industry needs. Additionally, the FusionOps application processes data much more efficiently, providing customer service, sales, planning and supply chain with a globally aligned view of product availability, cost and delivery execution.
ENABLER: Greybeard Advisors (Pittsburgh, www.GreybeardAdvisors.com)
CUSTOMER: Fortune 500 company
PROJECT: Transform procurement from tactical to strategic function that significantly enhances shareholder value
SOLUTIONS/SERVICES: Worked with client's existing software landscape.
BUSINESS IMPACT: This process is one of the "strategic priorities" in the words of the company's CEO. The client is on track to achieve an outstanding Return on Consulting Investment (ROCI) (far greater than conventional consulting approaches). As important as the immediate financial results: the capabilities of the procurement team are being substantially upgraded and enabling the client to drive future results on its own.
ENABLER: Intesource, a PROACTIS company (Phoenix, AZ, www.intesource.com)
CUSTOMER: Price Chopper
PROJECT: Intesource and Price Chopper conducted an online Request for Information (RFI) followed by a preliminary Request for Quote (RFQ) and live, online reverse auction to collect pricing and information for a three-year contract for floor cleaning, floor cleaning chemicals, floor stripping, and floor stripping chemicals for 135 stores. Pricing included all fees and taxes and vendors agreed to adhere to specifications, expectations, and safety requirements outlined by Price Chopper. Following the online negotiation, Price Chopper compiled all information to determine the best overall value based on quality, service, and price.
SOLUTIONS/SERVICES: Full-service online RFI and reverse auction (pre-bid & live bid)
BUSINESS IMPACT: More than $4 million saved over the life of the agreement.
ENABLER: JVKellyGroup (Huntington, NY, www.jvkg.com)
CUSTOMER: Fortune 500 pharmaceutical company
PROJECT: Assist Client's Global Sourcing organization manage their objectives through effective performance monitoring, trend monitoring and opportunity identification across multiple business areas.
SOLUTIONS/SERVICES: SharePoint, Microsoft SQL, XML and Xcelsius
BUSINESS IMPACT: Without disrupting operations, JVKellyGroup's solution allowed the client's Global Sourcing organization the ability to quickly analyze and visualize actionable performance metrics across the organization.
ENABLER: Logility (Atlanta, GA, www.logility.com)
CUSTOMER: PartyLite
PROJECT: To improve supply chain visibility to reduce lead times, increase collaboration with suppliers, and lower its inventory and costs.
SOLUTIONS/SERVICES: Logility Voyager Solutions
BUSINESS IMPACT: Improved active inventory turns 94 percent, reduced active finished goods inventory 50 percent, cut supplier lead time by 30 percent. Improved planning has led to a significant increase in freight utilization further reducing costs. To date, PartyLite has achieved $3.5 million in savings and counting. The company has turned challenges into opportunities through the use of innovative supply chain technology from Logility to drive operational alignment and formalize what has become an essential S&OP process.
ENABLER: ModusLink (Waltham, MA, www.moduslink.com)
CUSTOMER: Republic Wireless
PROJECT: Rapid business and revenue growth via a lean ecommerce supply chain
SOLUTIONS/SERVICES: ModusLink
BUSINESS IMPACT: Since launching the ecommerce fulfillment project, Republic Wireless has achieved double-digit percent company growth month over month, in addition to Perfect Order results consistently above 97.5 percent. As a result of the project, Republic Wireless can also ship same day using multiple shipping options to optimize costs and transit times. The two companies developed a tight systems integration so that inventories match at the fulfillment center and internally at Republic Wireless.
ENABLER: NeoGrid (Chicago, IL, www.neogrid.com)
CUSTOMER: Consumer electronics retailer
PROJECT: Increase forecast accuracy, reduce inventory levels and out-of-stocks and lower costs to achieve a more efficient, customer-centric supply chain
SOLUTIONS/SERVICES: NeoGrid's Collaborative Planning, Forecasting & Replenishment (CPFR) solution
BUSINESS IMPACT: The consumer electronics retailer is now collaborating with more than 260 suppliers, with 95 percent of the client's revenue flowing through NeoGrid CPFR. As a result, the company has gained process efficiencies, while improving forecast effectiveness—raised productivity by 20 percent, and increased product availability while operating with 10 percent fewer inventories. On the supplier side, vendors have increased sales, improved in-stocks and decreased overstocks through greater collaboration with the client on more accurate forecasting data.
ENABLER: NetSuite (San Mateo, CA, www.netsuite.com)
CUSTOMER: Akustica, Inc.
PROJECT: Introduce visibility and automation into geographically-diverse global supply chain encompassing both in-house and third-party factories and warehouses in the United States, Europe, and Asia.
SOLUTIONS/SERVICES: NetSuite ERP with Work Orders and Assemblies module; Dell Boomi
BUSINESS IMPACT: Increased the effectiveness of a multi-location, multi-party global supply chain. The client substantially improved the speed and precision of processes while gaining real-time transparency into inventory, production and distribution. The company has strengthened its financial controls, enhanced partner relationships and eliminated the inherent business risk of running on-premise financial and legacy operations management solutions.
ENABLER: Puridiom (Mechanicsburg, PA, www.puridiom.com)
CUSTOMER: Midstream Energy, Co.,
PROJECT: Safety and compliance are critical for the client. To ensure that suppliers meet specific legal and safety requirements, they required an internally driven, single sign-on automated supplier onboarding system. The system integrates with an industry-standard safety company that further qualifies and verifies the safety standards and history of the supplier. If a supplier does not meet the requirements or has safety infractions, they will be rejected, eliminating safety risks for the client.
SOLUTIONS/SERVICES: Puridiom 5.0 Supplier Hub/Puridiom 4.3 Enterprise Procure-to-Pay solution
BUSINESS IMPACT: The project is now being implemented, but anticipated benefits include: Improved safety Faster on-boarding of qualified suppliers Fully documented suppliers with historical information Improved approval workflows Centralized location of supplier information (Supplier Hub) Better reporting abilities Improved tracking
ENABLER: Purolator International (Jericho, NY, www.purolatorinternational.com)
CUSTOMER: Color by Amber
PROJECT: To support Color By Amber's distributors, known as stylists, within Canada to help them grow their business throughout that country by providing reliable, timely door-to-door service.
SOLUTIONS/SERVICES: PuroPost™ service for most shipments and air courier for more time sensitive shipments. (Purolator International developed PuroPost as a hybrid service with Canada Post, using innovative technology to combine their U.S. shipping platform with Canadian customs clearance requirements, labeling and tracking specifications.)
BUSINESS IMPACT: Color By Amber's business has grown exponentially. Canada now makes up a full two thirds of all their business since launching into the market in August 2014. They now have customers in every province from BC to Nova Scotia. Most customers receive their items in 3-4 business days; or 5-7 for the more isolated areas. The number of stylists in Canada has also grown, due in part to the trusted delivery methods provided by PuroPost, which allows them to sell with confidence.
ENABLER: Retrotech (Rochester, NY, www.retrotech.com)
CUSTOMER: CPG company
PROJECT: Consolidation of two functionally separate warehouse operations into a single WCS, enabling the entire facility to operate as a single DC.
SOLUTIONS/SERVICES: Retrotech's WCS application, Red Hat Linux, Siemens PLCs.
BUSINESS IMPACT: 99.9 percent on-time arrival for shipments one month following "go live" of the WCS; reduced loading time by automated stacking of pallets and increased trailer fill capacity; reduced overall shipment staging time through optimized put-away and retrieval strategies; enhanced diagnostics and reporting provided visibility to key operational data which lead to improved corporate transparency and performance monitoring.
ENABLER: Solvoyo (Boston, MA, www.solvoyo.com)
CUSTOMER: SOK Marketler (Istanbul-based hard-discount retailer)
PROJECT: Increase accuracy of demand forecasting, decrease DC and store inventory and increase on-shelf availability in a network with 2,500 stores and 2,500 SKUs per store in 17 regional DCs.
SOLUTIONS/SERVICES: Demand forecasting, multi-echelon inventory optimization, replenishment planning, procurement planning, UI and process support for exception-based parameter setting and planning, KPI Tracking
BUSINESS IMPACT: Stock-out: dropped by 25 percent; within six months of go-live stock-day dropped by 13 percent; within 6 months of go-live waste for limited shelf-life items dropped by 8 percent. The current measured value of the solution within 6 months of go-live is several millions of dollars in inventory carrying cost as well as margin capture due to reduced stock-outs.
ENABLER: Sparta Systems (Hamilton, NJ, www.spartasystems.com)
CUSTOMER: Global pharmaceutical company
PROJECT: Product Lifecycle Management
SOLUTIONS/SERVICES: Sparta Systems TrackWise software configured for discrepency resolution
BUSINESS IMPACT: Having an automated system that provides visibility into the supply chain and notifies the internal stakeholders quickly that there is an issue, allows the customer to investigate and resolve the problem quickly. Since it's a global system, if any of its other facilities are having the same kind of problems, they can immediate remedy at their location as well.
ENABLER: TransportGistics, Inc. (Bohemia, NY, www.transportgistics.com)
CUSTOMER: Fortune 500 Manufacturer
PROJECT: Client was challenged with a legacy business practice for managing corporate approved carriers used for global traffic with multiple modes. Carrier partners would dynamically issue new rate changes frequently, placing the burden of managing and updating these changes on a small, limited staff. These rates were not standardized and used disparate rate structures making analysis and rationale difficult.
SOLUTIONS/SERVICES: Two of TransportGistics seven cloud-based transportation/logistics solutions, TGI-Bid and TGI-Rater, were integrated and deployed to solve and enhance the Client transportation management environment.
BUSINESS IMPACT: Through the deployment of TGI-Bid and TGI-Rater the business process for managing the client's carrier's rates and tariffs were dramatically streamlined. The client was able to reduce staff requirements to manage legacy process, standardized carrier tariffs, reduced transportation cost through challenging proposed rate changes and use of lane and shipment bids. It also enhanced transportation analysis through SQL reporting.
ENABLER: Transportation Insight (Hickory, NC, www.transportationinsight.com)
CUSTOMER: Electronics distributor
PROJECT: Help customer quantify and control supply chain costs associated with serving customers in a highly competitive market
SOLUTIONS/SERVICES: Blended solution of freight bill payment and audit, transportation management, carrier sourcing and business intelligence reporting.
BUSINESS IMPACT: Reduced DCs from 31 to 7 while maintaining the ability to deliver products to 95 percent of the U.S. in two days or less; reduced inventory redundancy, especially slower-moving items; larger volumes inbound to fewer DCs allowed client to buy in larger quantities and utilize cost-effective TL ;centrally manage rate structure and contracts increasing company-wide discipline and greatly reducing freight costs; improved visibility to all inbound and outbound freight costs through comprehensive reporting; reduction in freight claims and additional cost savings while improving the customer experience.
MORE SDCE 100 Recipients
ENABLER: Actian
CUSTOMER: Conocophillips
PROJECT: The project was initiated to implement a Supplier Performance Management System that could collect performance data from suppliers across a wide range of categories that were fundamental to success of Conocophillips operations worldwide. This involved developing web based scorecards completed by supplier across areas of HSE, delivery, cost, quality, and innovation.
ENABLER: AFN
CUSTOMER: Global Private Label Bottled Beverage Manufacturer
PROJECT: The client was struggling to adhere to strict service requirements established by a major national retail brand, which ultimately resulted in a high number of chargebacks and increased operational costs. Working closely with our client's transportation department, AFN conducted a detailed analysis of their outbound network, and developed a customized solution to drive out operational inefficiencies and reduce associated costs.
ENABLER: Americo Manufacturing
CUSTOMER: Americo Manufacturing (Internal project)
PROJECT: Using Crystal Reports, Americo developed a reorder report that would look at the last 12 months history, as well as recent history, to create dynamic order points that automatically changed with the seasons and changes in demand.
ENABLER: Aptean
CUSTOMER: Berner Food & Beverage
PROJECT: Through its use of Aptean's Process Manufacturing Suite, Berner has seen a notable increase in throughput, along with a sizeable gain in OEE. The company has reduced factory floor paperwork by approximately 40 percent, leading to monetary savings, along with a reduction in rework and waste.
ENABLER: Ariba
CUSTOMER: Konica Minolta Business Solutions
PROJECT: Using the Ariba network and a range of the cloud-based applications delivered on it, Konica Minolta can fuel a more efficient and collaborative procurement process from sourcing and orders through invoice and payment. Konica Minolta can create a consumer-like experience through which goods and services can be ordered with just a few clicks in compliance with corporate agreements and processes and tracked through delivery.
ENABLER: Arkieva
CUSTOMER: Momentive
PROJECT: Arkieva created a tool that had a multi-echelon approach, a tailored safety stock calculation, the ability to properly understand make-to-order and protect bottle neck materials from stock outs. Along with the tool, there was also a common understanding of the purpose of safety stock, the placement of safety stock and the amount of safety stock.
ENABLER: Barcoding, Inc.
CUSTOMER: Canton Port Services, LLC
PROJECT: For Canton's receiving operations, Barcoding developed a customized software application. Barcoding integrated the solution with Canton's partner's booking database so that when units come in, workers type in the last 6 digits of the VIN, which pulls up the corresponding vehicle on a monitor and generates two barcodes—one for the vehicle and one for its title—for printing. Then, by scanning the appropriate barcode, Canton updates its partner's inventory in real time. A similar system exists for customs operations.
ENABLER: Blue Ridge
CUSTOMER: Kele Inc.
PROJECT: Kele set out to achieve three executive level objectives: grow customer base, optimize working capital and implement best-in-class processes. Kele joined forces with Blue Ridge to embrace inventory best practices and optimize operations by enhancing service levels, increasing turns, and maintaining inventory levels during a time of accelerated growth. The implementation of Blue Ridge Supply Chain Planning exceeded the company's stated expectations in less than one year of going live.
ENABLER: B-Stock Solutions
CUSTOMER: Largest U.S. e-retailer for home decor
PROJECT: B-Stock Solutions launched a branded, customized online auction B2B marketplace for the e-retailer's returned and overstock inventory. The marketplace enabled the retailer to sell bulk auction lots of excess merchandise, including home and office décor, seasonal items and outdoor accents, directly to qualified business buyers via its own unique transparent online platform with no middleman or liquidator involvement.
ENABLER: CBX Software
CUSTOMER: El Corte Ingles
PROJECT: The CBX platform, now in Phase 1, will support sourcing-related order follow-up processes between El Corte Ingles Sourcing in Asia and several global business units. CBX will implement its latest cloud-enabled CBX 5 software , offering the power of an enterprise system without the need for heavy investment in hardware and headcount.
ENABLER: Corporate United
CUSTOMER: Curtiss-Wright
PROJECT: While struggling to achieve compliance in a very decentralized environment, the three-person procurement department at Curtiss-Wright faced an additional challenge when the COO set aggressive savings goals. With the objectives of achieving cost savings, improving compliance and making their indirect spend processes leaner, the engineering firm contacted Corporate United about the Group Purchasing Organization's PO's multifunctional devices (MFD) agreement.
ENABLER: Deposco
CUSTOMER: Onestop Internet
PROJECT: Onestop was looking for a WMS platform that would provide the inventory visibility they needed for a multi-customer, multi-channel operation. To further streamline its warehousing department, Onestop was seeking a reliable, subscription-based SaaS third-party implementation. Deposco offered the flexibility to accommodate any type of customer fulfillment requirements, manage the traditional B2B fulfillment model, while also executing a multi-channel operation to include drop shipping and ship-from-store functionality.
ENABLER: E2open
CUSTOMER: Coriant
PROJECT: E2open's software consolidated Coriant's supply chain data, giving the company visibility into shifting demand and supply positions. By integrating with Coriant's SAP system and data from external Contract Manufacturers (CMs), E2open reconnects the outsourced supply chain in a closed-loop process, giving Coriant the ability to respond to changes in real time.
ENABLER: Elemica
CUSTOMER: Lonza
PROJECT: Lonza, a Swiss chemical company, wanted to implement a touchless order management solution allowing customer orders to be placed quickly into their SAP system with no errors. QuickLink Email automates inbound fax and email orders into electronic formats and data values that Lonza's ERP system can understand and process automatically. This removes manual order entry; improving order accuracy and increasing overall order-to-cash productivity.
ENABLER: Focus Chain
CUSTOMER: ISAGEN
PROJECT: Configured a complete Supply Chain Management for a network of six power generation plants including people organization, planning process for MRO, Execution process, definition of SC governance, flow definitions, definition of metrics, definition of best practices and technologies to support integration, integration of the business strategies with SC strategies.
ENABLER: Geotab
CUSTOMER: Red Hawk Security
PROJECT: The business objectives of the project: Service more customers in a day, which meant boosting employee productivity and increase customer satisfaction, reduce fuel consumption and spend.
ENABLER: GEP
CUSTOMER: Fortune 500 food processing company
PROJECT: Procure and build a $143 million greenfield food processing plant with a savings target of $8 million, within schedule, to expand APAC business.
ENABLER: HighJump
CUSTOMER: Red River Transport
PROJECT: Since implementation of HighJump's AccellosOne Transport TMS, Red River has improved data accuracy, speed and efficiency. Employees are making decisions based on real-time data, not speculation. Thanks to increased automation, reports can be generated and acted upon quickly, especially helpful for the administrative and compliance side of the business. Communication has been improved as data and reports are now easy to share and not siloed on different computers.
ENABLER: Informatica
CUSTOMER: Valspar
PROJECT: Valspar sources raw materials from thousands of vendors around the globe and realized their buying power was limited by the age and quality of available vendor- and raw-materials data. They wanted to achieve economies of scale in purchasing to control spending, build stronger relationships with their preferred vendors and develop internal process efficiencies to realize additional savings.
ENABLER: Inmar
CUSTOMER: Large CPG company
PROJECT: Inmar developed a multi-phased approach to collect data by evaluating the physical process of the movement of goods across the retail supply chain. Vendor participation drove collaborative process reviews and analysis of products, packaging and shipment quality that identified numerous opportunities to reduce waste.
ENABLER: International Business Systems (IBS)
CUSTOMER: 2XL
PROJECT: IBS's Dynaman WMS let 2XL customize workflow processes to match customer needs, including the ability to integrate value-added services, such as case picking, cross-docking and returnable packages. The WMS system needed to go live within seven months, so the solution was phased in to match each stage in construction.
ENABLER: Invata Intralogistics
CUSTOMER: Cleveland Brothers Caterpillar CAT
PROJECT: Invata's FastTrak Warehouse software automated and implemented a batch picking operation built to accommodate the requirements of an omni-channel distribution strategy for one of the largest Caterpillar dealers in the country. The resulting batch picking system services walk-in business, will call orders, route delivery, and branch distribution. The system addresses all aspects of receiving and put-away as well as batch picking, consolidation, packing, staging, shipping, and loading.
ENABLER: JDA
CUSTOMER: Office Depot
PROJECT: JDA centralized and optimized store management across 56 Office Depot stores in France through improved space and floor planning processes.
ENABLER: Jump Technologies
CUSTOMER: Penn State Milton S. Hershey Medical Center
PROJECT: Nurses in the emergency department of the Penn State Hershey Medical Center were highly dissatisfied with the approach to managing supplies. Supply chain teamed together with the nurses in a Kaizen process to identify a new inventory management approach.
ENABLER: Junction Solutions
CUSTOMER: Century Martial Arts
PROJECT: Replace multiple legacy systems with one ERP platform for scalability and integrated operations for better visibility and timely data access.
ENABLER: Kewill GmbH
CUSTOMER: Lufthansa Cargo AG
PROJECT: With a new handling system, the customer modernized its interfaces to different customs authorities, especially Germany and Austria, for Transit and Temporary Storage reporting. Kewill provided a solution for both interfaces based on industry standards.
ENABLER: Keysight Technologies
CUSTOMER: Internal project
PROJECT: The team had to assess creative ways to customize its supply chain to match different types of demand streams; enabling the supply chain to be more responsive & flexible to market's volatility while having balanced cost structure & efficient operation. The solution is approached through demand and supply clustering. For demand, products are clustered based on volatility and volume. Supply is categorized using supply complexity such as product structure, build and sourcing complexity. Individual items in the bill of materials are assigned characteristics and then rolled up to product-level supply cluster. Finally Supply and Demand clusters are matched and supply chain re-aligned to meet the demand profile.
ENABLER: Kinaxis
CUSTOMER: Avaya
PROJECT: This project helped Avaya's supply chain evolve from the critical intersection of basic needs and a vision, into a complete transformation that resulted in numerous business wins and a shift in company culture.
ENABLER: Lectra
CUSTOMER: A leading automotive seating supplier
PROJECT: Lectra used lean methodologies to create a customized action plan that would enable the customer to reduce operational costs, improve process efficiency, and enhance performance. By using Overall Equipment Effectiveness data as a yardstick to measure improvement, the consultants were able to demonstrate to the customer the importance of following quality, availability and performance ratios.


ENABLER: LLamasoft
Customer: Fortune 200 Food and Beverage Manufacturer
PROJECT: The LLamasoft team first ran a baseline analysis of the current-state supply chain. Then, with rapid what-if analysis the team was able to assess various strategies and began to build a tailored modeling platform to enable the move toward a more collaborative, automated model builder. The company also reevaluated its current supply chain teams and made it a priority to create a supply chain design Center of Excellence and a focused supply chain design team. This fostered a more standardized approach.
ENABLER: Loftware
CUSTOMER: EMS
PROJECT: Loftware provided an Enterprise Labeling Solution with configurable business rules functionality to enable EMS to define logic and address unique UDI requirements, while enabling them to streamline and remove risks from label printing. The business logic functionality helped to eliminate failure points, and allowed users to simply enter field values to dynamically select printers and templates, populate label data, and apply conditional formatting.
ENABLER: LogFire
CUSTOMER: FarmaCorp.
PROJECT: LogFire offered a solution that allowed the expanding company to grow in the most profitable way. FarmaCorp, a Bolivian pharmaceutical retail chain, did not have a proper warehouse system and needed a state-of-the art digital supply chain that would deliver results from day one. It saw cloud solutions as the future of supply chain.
ENABLER: Logistix Solutions
CUSTOMER: Global Food Distributor
PROJECT: Logix identified specific operational efficiencies and corresponding savings. For example, the company developed static, multi-stop truck loads and schedules that can be used repeatedly or can be supplemented as needed with additional stops using Logix "Stop Insertion Optimization" capability. Logix also developed daily route schedules and dynamically created Less than Truckload and Full Truckload loads and schedules including all arrival and departure times, layovers, breaks and other route elements. Users are able to assign carriers to loads and issue Truck Manifests on a daily or weekly basis to maximize transport operations and efficiencies.
ENABLER: Newegg
CUSTOMER: Newegg (internal project)
PROJECT: Established state-of-the-art fulfillment center in Indianapolis to better serve its Midwest customers. The company used the most advanced warehousing and distribution technologies to achieve high productivity, throughput and fulfillment accuracy.
ENABLER: Next Generation Logistics
CUSTOMER: Cabot Creamery
PROJECT: The NGL implementation team worked with Cabot to refine business practices and install intelligent business rules for route planning and execution. The Cabot logistics team and management have visibility into the company's aggregated transportation data through customized reporting, which created efficiencies in customer service, warehouse, logistics, and now accounting since the implementation of NGL's FreightMaster TMS®.
ENABLER: NGC Software
CUSTOMER: Rocky Brands
PROJECT: The outdoor footwear company implemented NGC's new EZ-Ship software, a factory scan/pack system that integrates with NGC's web-based Supply Chain Management (SCM) system, to ensure carton compliance and inventory accuracy. This ensures that each box of shoes is correctly labeled, sounded an audible alarm if the products are incorrectly labeled. Rocky Brands has improved the flow of products through the scanning, packing and shipping process, while ensuring the use of standard carton labeling. The system has also enabled the company to improve its finished goods inventory management.
ENABLER: NPI
CUSTOMER: Global fashion designer and manufacturer
PROJECT: Mitigate sharp increases in year-over-year shipping costs, especially in international modes, accessorial fees and surcharges. Improve SLA performance.
ENABLER: Nipendo
CUSTOMER: Clalit Health Services
PROJECT: The Israeli healthcare company wanted to automate the procure-to-pay process, establishing a paperless and errorless process across the entire supplier base for all spend categories. Ninety percent of the invoices Clalit receives are processed by Nipendo straight-through to the SAP system without any manual intervention.
ENABLER: Paragon Software
CUSTOMER: Southeastern Foods Merchandisers
PROJECT: Paragon RMS is used to create optimized fixed delivery routes. As with any fixed route operation, the challenge is to manage the impact of daily changes, such as fluctuations in orders and delivery quantities, which could compromise transportation costs and delivery service.
ENABLER: Pool4Tool
CUSTOMER: Grohe Group
PROJECT: The solution reorganized the ordering and forecasting process at Grohe completely, and helped 400 suppliers optimize their own processes as well. Today, 10,000 purchase orders are conducted via Pool4Tool each month.
ENABLER: Preformance Consulting Associates
CUSTOMER: North American Mining & Salt Processing Company
PROJECT: The client needed to reduce inventory investment while increasing equipment availability by having the right quantities of the right parts, at the right time. PCA assessed the existing operations and developed a best-practices model that would work at each client's location, then developed a plan to fully implement those best practices. Results included: reduced the number of parts on-site by approximately 25 percent and reduced working capital on MRO parts by upwards of 30 percent.
ENABLER: Quintiq
CUSTOMER: Marquis Inc.
PROJECT: Marquis has a fleet of rail cars and barges which interchange crude oil inventory via an intermediate storage location. The challenge of balancing increasing demand from multiple customers, in addition to resource capacity limitations and handling large volumes of crude oil, creates an intricate planning puzzle. Optimizing the transportation of crude oil, reduces operational costs, and gains end-to-end supply chain visibility.
ENABLER: Resilinc
CUSTOMER: Amgen
PROJECT: Resilinc provided all supplier training and data validation services and delivered a robust analytics platform that enabled Amgen to quickly assess global risk hotspots and failure points in the multi-tier supply chain. With Resilinc's 24x7 global event monitoring service, Amgen was quickly alerted to any events that could disrupt flow of raw materials and allow Amgen experts to quickly work with suppliers and proactively resolve constraints.
ENABLER: Ryder
CUSTOMER: Parallon Business Solutions
PROJECT: Ryder reengineered the client's transportation network, optimizing delivery of medical equipment with just in-time and next day service to provide them with significant cost savings.
ENABLER: Saddle Creek Logistics
CUSTOMER: Nu Skin Enterprises
PROJECT: With an eye on increasing efficiency and speeding delivery time for East Coast orders, Saddle Creek established a dedicated operation for Nu Skin at its Charlotte, N.C., campus. Built from the ground up in less than six weeks, the, 27,000-square-foot, temperature-controlled operation offers enough space to accommodate fluctuations due to promotional activity and provides room for growth.
ENABLER: Sealed Air
CUSTOMER: MBS Textbook Exchange, Inc.
PROJECT: Sealed Air's single I-Pack® system achieves a rate of 850 packages-per-hour, enabling MBS Textbook Exchange to significantly improve its packaging efficiency. MBS has reduced its package processing labor costs by 75 percent, in addition to requiring fewer hands on deck during seasonal rushes.
ENABLER: ShipXpress
CUSTOMER: ShipXpress (Internal)
PROJECT: Through its centralized collaboration platform, the new portal allows information to be captured by those who are closest to an activity, while being viewed and consumed by others as required. Multiple parties may have a hand in updating information throughout its lifecycle, but no information is ever entered twice. A single point of data capture eliminates the effort of duplicate data entry.
ENABLER: S-One Holdings Corp.
CUSTOMER: Brand Management Group
PROJECT: S-One allow UPS to use their tools for warehouse management globally and integrate feeds from their systems directly into NetSuite. UPS integration went live within three months and was tightened over the next five. The result was a global WMS that can handle an average monthly order volume of about 3,000, peaking at 5,500 to date.
ENABLER: Source One Management Services
CUSTOMER: Multinational medical devices manufacturer
PROJECT: Source One designed and implemented a multi-phase, multi-year approach to savings. The project successfully brought together sales, engineering, and manufacturing teams and the sourcing team, using a blend of in-house and outsourced resources to enhance innovation while mitigating risk. Source One supplemented and facilitated these teams in phasing in lower cost materials and executing design changes within the complex product lifecycle.
ENABLER: Spend Management Experts
CUSTOMER: Leading supplier of galvanized pipe and fittings for the residential HVAC Industry
PROJECT: Rising transportation costs and operational inefficiencies plagued the customer, causing a 20 percent increase in freight costs in 2014.The customer needed to develop a strategic plan to reduce transportation costs and increase operational efficiencies. Under Spend Management Experts' recommendations and guidance, the supplier revamped its entire supply chain operation by outsourcing distribution to C.H. Robinson, giving it access to a TMS to automate load sequencing; increased bandwidth to meet customer expectations; and visibility into its supply chain for the first time.
ENABLER: TradeStone Software
CUSTOMER: Ascena Retail Group
PROJECT: TradeStone enabled collaboration with Ascena's vendor and factory partners made up of a growing community of more than 55 vendors and over 120 factories, with more to come. This entire global community gained access to a single platform to find, design, source and buy merchandise for all of Ascena's retail brands.
ENABLER: Transplace
CUSTOMER: Fortune 500 IT Manufacturer
PROJECT: Transplace streamlined the cross-border shipping process by consolidating shipments at the U.S. origin point into a larger truckload shipment to be taken to a hub across the Canadian border for delivery. Working closely with the customer's internal IT staff, Transplace operations developed a solution for shipping under one custom clearance charge for easier and more cost-effective border crossing.
ENABLER: TrakLok International LLC
CUSTOMER: Large intermodal trucking company
PROJECT: TrakLok International's cargo security system provides wireless access control for trailers and containers. The locking device provides robust physical security, multi-sensor alarm, GPS tracking and will communicate alerts wirelessly. The web portal gives users the ability to designate where the shipment can be opened based on time, location, and password; wireless alerts for tampering of the shipment; and global location.
ENABLER: SYSPRO USA
CUSTOMER: LOCKMASTERS
PROJECT: Created a system that would enable the company to improve business processes and streamline internal procedures with new features and customizations. The system would enhance the company's ability to compete by providing access to customer data and responding more quickly to customers' needs.
ENABLER: Ultriva
CUSTOMER: Fortune 500 Consumer Packaged Goods Company
PROJECT: Ultriva's cloud-based Collaborative Demand Portal and Lean Factory Management Modules enabled the CPG company to meet its customer's requirement to reduce the amount of raw material inventory on hand and to implement a JIT model; the company was able to reduce the amount of raw material inventory on hand from 15 days to less than eight hours in just 60 days. Additionally, within six months, consumer stock-outs of raw materials dropped to zero.
ENABLER: XChanging
CUSTOMER: Federal-Mogul Motorparts
PROJECT: In early 2014, Federal-Mogul acquired Honeywell Friction Materials. As part of the merger, the in-house procurement team was tasked to leverage the increased spend, gain high visibility market pricing, and turn the project around quickly. Xchanging's Procurement-as-a-Service solution supported the project's aims by managing a series of sourcing initiatives that saved millions of dollars in spend.
ENABLER: XPO (formerly Norbert Dentressangle)
CUSTOMER: Commercial seed manufacturer
PROJECT: The primary business objective was to centralize our customer's planning and distribution activities and created standardization across their network.
Project Confidential
American Global Logistics (furniture company/supply chain cloud design)
Avnet (Avnet technology distribution/WMS)
Beroe Inc. (Fortune 500 beverage and brewing company/procurement)
Baxter Planning Systems (High-performance computing company/supply chain planning)
BizSlate (A Small Women's Accessories Business/ERP implementation)
Caterpillar Inc. (Internal/supply chain network redesign)
C3 Solutions (Fortune 500 retailer/Supply Chain Integration & Infrastructure/ERP)
DHL: (Automotive company/logistics)
eLynxx (Manufacturer of wood-alternative outdoor building products/procurement)
ESM Solutions (Higher Education/ sourcing, contract management and procurement
ET2C (Footwear startup/sourcing/procurement)
4Flow (Global car maker/TMS implementation)
Fieldglass (Global 500 Network and Communications Equipment/Services Provider/sourcing and procurement)
Iasta (Real estate services company/procurement optimization)
Infor (Actavis/supply chain transformation)
InfinityQS International (consumer packaged food and beverage company/ Decision Support/Business Intelligence/Consulting/Education/Quality)
Ingram Micro Mobility (North American consumer electronics startup and wearable manufacturer/ Order/Demand Management/Forecasting)
INSIGHT Inc. (Global oil company/supply chain network design)
Integration Point (Large multi-brand apparel corporation/export management and compliance)
OnProcess Technology (Fortune 500 technology company/ Order/Demand Management/Forecasting)
Optricity (Home improvement retailer/warehouse management)
Pace Harmon (Fortune 25 healthcare services company/Supply Chain optimization and transformation)
PINC Solutions (manufacturer and distributor of food packaging/yard management system)
Riskmethods (Global manufacturer/procurement)
Software AG (Fortune 50 device and pharma manufacturer/logistics and transportation)
Terra Technology (Multinational Consumer Goods Manufacturer/Demand sensing and inventory optimization implementation)
ToolsGroup (Internet retailer/forecasting/inventory management)
UltraShip TMS (Major chicken processing company/yard management system automation)
Universal (Large engine company/WMS implementation)
Companies in this article