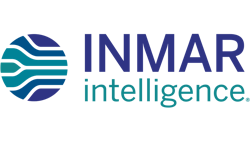 *This content is sponsored by Inmar Intelligence*
Our Pre-holiday Shopper Survey indicates the 2023 holiday will be a shining star for e-commerce and online retailers.
Before celebrating the upcoming holiday season, it's important to look back at the dynamics of what's been driving shoppers' changing e-commerce journeys. One thing that hasn't changed is the growth in digital commerce. Dating back to Q1 of 2020, when the pandemic had us all in "lock-down," U.S. e-commerce sales jumped 33 percent in a single quarter.1 And that growth continued, albeit to lesser degrees, throughout the ensuing quarters.
The exception occurred in Q3 of 2021, when e-commerce sales dipped slightly more than 1 percent compared to the previous quarter. Many thought this might be a sign of things to come — as more shoppers were thrilled to be out of their homes and shopping at physical stores. But that quarter proved to be an anomaly, and e-commerce growth rebounded.
E-commerce sales for the second quarter of 2023 are up 7.5 percent compared to the same period in 2022.
To read the full report, fill out the form below.