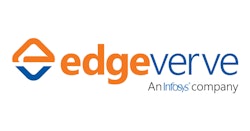 *This content is brought to you in partnership with EdgeVerve*
One of the fastest growing FMCG companies in Asia, the Middle East, and Africa, with a presence in 20+ countries and annual revenues of over USD 1 Bn, wanted to maximize its regional sales potential in Southeast Asia.
But, fragmented retail markets such as India and Vietnam are challenging. Regional variety, diversity, unorganized operations, inadequate technology infrastructure, and lack of real-time insights resulted in inefficient field sales operations. This led to poor territory management, frequent stockouts & lost sales, and lowered sales representatives' productivity.
The FMCG firm wanted to expand effective coverage and user base across outlets. This meant improving brand visibility, territory management, and sales force productivity and efficiency.
The EdgeVerve team identified specific improvement areas and suggested TradeEdge salesforce automation (SFA) to help the client automate their operations and build more visibility, even in remote areas.
Post implementation, TradeEdge SFA helped the client digitize field operations for 2300+ users to improve sales representatives' performance and expand retailer coverage. With an easy-to-use app on their mobile devices, sales representatives could do more and do it better in less time.
Download the case study to learn how TradeEdge SFA improved sales decision-making and performance, digitized field operations, improved territory management, enabled near real-time demand visibility, and improved effective market coverage by over 50%.