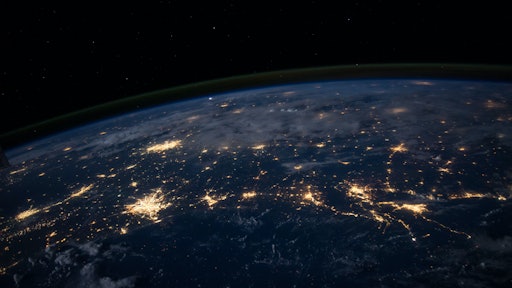 Unsplash

Kenco Logistics announces the introduction of DaVinci AI, a product that provides advanced analytics capabilities spanning the entire supply chain. This innovative product enables solutions to produce predictive insights that drive prescriptive actions, transforming the supply chain.
DaVinci AI, a foundational component of Kenco's digital transformation strategy, actively delivers customized solutions for intelligent visibility and transparency within the supply chain. For example, within warehouse operations, DaVinci AI can be used to proactively manage volume fluctuations, thus improving inventory management, and assessing market volatility to prescribe the ideal labor plan. Within the material handling arena, the product can predict equipment failure from all factors impacting maintenance to prevent lost time and productivity.
Ensuring on-time delivery, DaVinci AI proactively predicts service failures in the transportation network across all modes and carriers. Throughout the supply chain, DaVinci AI can provide cognitive insights to empower customers to prevent issues before they occur. DaVinci AI has already produced over $1M in annual savings within our customer operations.
"With DaVinci AI, customers achieve better agility, resiliency, and predictability in their supply chain planning and operational functions," says Jason Minghini, Vice President, Supply Chain Solutions, Kenco Logistics. "We develop and deploy solutions designed for the unique needs of each customer that minimize complexity and enable them to deliver on their key service metrics."
At the core of its functionality, DaVinci AI leverages machine learning and artificial intelligence (AI) to deliver anticipatory insights to Kenco's operations. The product can utilize both structured and unstructured data from non-traditional sources that impact the solution, such as weather and traffic information, or simple files from traditional sources, such as Excel, to create predictive models within several areas of the supply chain.
While employing open-source tools and techniques that are widely available, DaVinci AI tailors the solution to the specific opportunity identified to drive bottom-line impact to the business. It is a marriage of art and science which involves implementing the algorithms in the application of domain expertise.
"This DaVinci AI product empowers us to reveal the unknown by leveraging data science, utilizing machine learning and AI to drive true business value," says Satish Vadlamani, Senior Manager, Advanced Analytics, Kenco Logistics. "It is about delivering executable, quantifiable results."
As the impact of the COVID-19 pandemic is felt across the globe, outages, closures, product scarcity, and labor shortages are a reality for many in the supply chain. Through advanced analytics products, like DaVinci AI, supply chains can not only respond intelligently to disruption but proactively prepare and consistently deliver throughout the disruption. Kenco's DaVinci AI solution predicted highly accurate outcomes through proprietary algorithms from the very beginning of the pandemic, illustrating the powerful nature of the product.