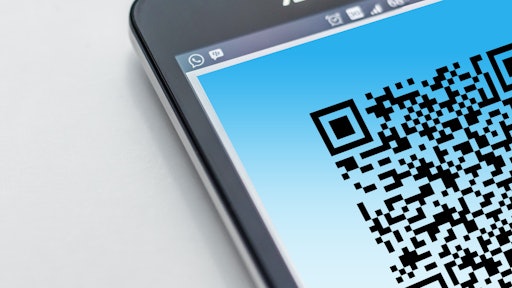 Pexels
Increasing penetration of Industry 4.0 has spurred the deployment of advanced technologies such as cyber-physical systems, cloud, robotics, artificial intelligence (AI), big data and autonomous techniques across the manufacturing industry. This is helping manufacturing firms to ensure uninterrupted operations and curb the pressure on workers.
Moreover, adoption of Industry 4.0 has influenced manufacturing firms to increasingly turn to asset tracking and monitoring technologies to efficiently track and monitor asset locations and their status. Image based barcode readers are the core devices for such activities.
Key Takeaways of Image Based Barcode Reader
Players to launch proprietary QR code scanner and reader apps that are compatible with Android and iOS
Market in East Asia to witness meteoric growth, majorly represented by China
Retail and commercial industry to remain the key revenue generator, capturing over 30% of market value
Future QR codes expected to reduce error margins ranging between 7-30%
Rapid Advances in Sensor Technology to Augur Well for Market Growth
High-powered integrated torch (HPIT) image creation system, driven by high-speed liquid lens technology and time-of-flight (ToF) distance measurement, are making a measurable impact by allowing dynamic autofocus at frames per second (FPS). The most recent image based barcode readers come with HPIT feature for use cases including, high-rate tunnel sortation and warehouse handling in situations where product dimensions and packages can differ considerably, demanding the camera to swiftly adjust to various focal ranges.
The HPIT light offers superior illumination ability for fixed-position image based barcode readers. HPIT is perfect for hard to read barcodes, presentation scanning, and use cases that confront the challenge of shifts in working distances. The solution leverages high-rate autofocus technology, distance sensors to deliver top-quality 1D and 2D code image creation, and 16 programmable LED lights.
"QR codes have been around for a long time, though they often have been perceived as a mere tech solution in pursuit of a problem. However, as is the case with swarms of things in the new normal, the COVID-19 pandemic is providing new meaning to QR codes as an elegant enabler of contact-less commerce," says report analysts.
North America Takes the Lead, East Asia Reflects Potential Growth Avenues
North America has been a test bed for tech-enabled innovations and is characterized by a well-established digital ecosystem. The developed region continues to offer opportunities of growth and profitability to image based barcode reader manufacturers over the following decade. The US spearheads the regional market, where image based barcode readers are significantly used in retail sector for smooth shopping experience.
Moving, the market in East Asia is experiencing tremendous growth, owing to flourishing retail sphere and subsequent development in manufacturing projects that are accenting the need for automated warehouses and thus, triggering the demand for barcode readers. Adoption of 2D Image/ Code Scanning in warehousing activities as well as in shipping and logistics operations are benefitting enterprises in the form of smooth business operations management. Digitization of the retail market, especially in China, and India, is further opening door of opportunities for the image based barcode reader market.