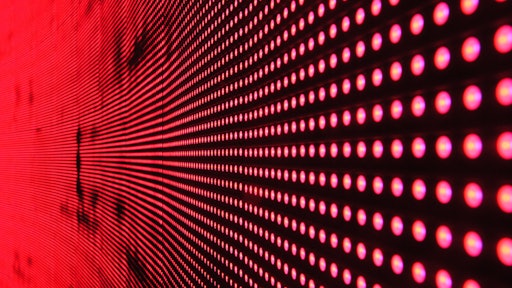 Pexels
The global internet of everything (IoE) market is estimated to register a CAGR of 15.2% during the forecast period of 2020-2030, according to a new market intelligence report.
Governments of most developed and developing countries are focusing on smart city projects to implement new technologies, which ensures optimal utilization of the available resources. The primary aim of these smart cities is to provide superior connectivity that ensure a healthy lifestyle by keeping pollution levels in check through sensors and alerts.
In 2019, spending on smart city initiative reached approximately $95 billion, which indirectly hints have investments in Internet of Everything (IoE). As governments are investing and focusing on smart cities the adoption of technologies like Blockchain, smart sensors, Internet of Things (IoT), wireless communication, and 5G has increased. Deployment of these advanced technologies is expected to ensure improvements in terms of city orientation and solutions to many problems such as safety, energy utilization, traffic, pollution, and recreation.
Various kind of electronic equipment is used to build solutions for smart traffic, smart homes, smart security, and utilities. As a result, there is an increase in demand for connected devices such as smart meters, home gateways, smart appliances, sensors, smart plugs, IoT, and IOE.
Internet of Everything also plays an important role connecting people, things, data and processes in network of billions of automatic connections. These automatic connections will create a vast amount of data that can be analyzed and used for decision making and thus can have boundless applications in a smart city and beyond.
The ability to IoE to simplify complex business process and handle vast amount of data has also improved the scope of its application in healthcare, transport and logistics, and other industries.
Internet of Everything (IoE) Market: Key Takeaways
During the forecast period healthcare segment is estimated to register a CAGR of 20.3%, leading the way for the market
Mobile & wearable device segment to dominate in 2020 with a market share of 38.5% followed by smart cities and connected cars
Software segment is expected to be the key component of Internet of Everything by registering a growth of 17% Y-o-Y
South Asia & Pacific internet of everything (IoE) market is expected to witness high growth rate with investment by governments for smart city projects and increasing penetration of smartphones
COVID-19 Impact Analysis on Internet of Everything (IoE) Market
The economy is facing an unprecedented impact due to COVID-19. However, it has tested the capabilities of technologies such as IoT, IoE, machine learning, artificial intelligence, and others as businesses have been swift in adopting them to deal with overnight lockdowns and remote working conditions.
Organizations rapidly adopting work from home policy have spent about 10-15% of their budgets in the Q1-2020 on workplace collaboration related technologies. Many manufacturing and retail companies are currently affected by production, shipping, and distribution delays due to pandemic, so in response companies are adopting digital twins to create digital representation of the end-to-end supply chain that helps customers to explore dynamic sourcing options.
The pandemic has fuelled a surge in IoT healthcare applications like telehealth consultation, remote monitoring, digital diagnostic, and robot assistance. The telehealth consultation has increased to 620 digital visits per day from 20 digital visit before COVID-19 pandemic. Before the pandemic, Asia Pacific region had only 7% of IoT solutions in healthcare sector, which has witness a growth by 5% in COVID-19 pandemic.
The growing awareness amongst people to avoid touching vulnerable surfaces such as light switches, door knobs, and other things, particularly after touching the parcels or packages, is expected to propel use of smart home devices like smart speakers, doorbells, security systems to open doors, switch on light, etc. This emerging trend is expected to increase the demand of smart home devices by approximately 40% through the forecast period.
"Key players are forming alliances with players that offer and deliver innovative and differentiated services in various industrial sectors. Thus, partnerships, collaborations, and acquisitions to enhance customer base and presence in the market is anticipated to be an emerging trend. Players are focusing on offering IoE cloud-based solutions that to maintain better security," says Report Analyst.
Increasing Penetration of Smart Devices is Spurring Market Growth
Penetration of smart devices like smartphones, smart watches, smart appliances, and others is increasing in various sectors such as healthcare, transportation, retail, manufacturing, and others.
According to estimates, the number of internet-connected devices or smart devices will reach approximately 50 Bn in 2020. Due to increasing penetration of smart devices the demand for IoE will skyrocket as it assigns digital identifier to smart devices, providing users, a new way to connect, communicate, and share. Smart devices such as smartphones help form an intelligent network that can be accessed and controlled online under IoE.
The IoE describes an environment where smart devices can sense the environment through the use of sensors to detect the status, process data, retrieve useful information, measure the condition, connect over public or private networks using standard protocol, and communicate over the internet and control the behavior adaptively.
The penetration of smartphone is increasing as smartphones are used for monitoring and controlling the process of smart home products. This will allow users to control power usage of different appliances, smartphone capabilities, and sensors, which will play an important role in identification, tracking, and localization. The number of smartphones worldwide exceeded 2.8 billion in 2019, which highlights tremendous scope for IoE in the near future.