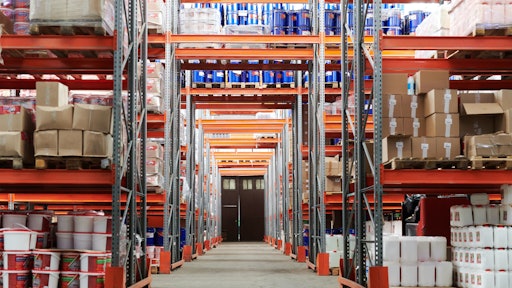 Pexels
 More than half of U.S. companies are increasingly open to invest in automation to survive changing market conditions brought about by the COVID-19 pandemic, according to a recent Honeywell study.
The 2020 Honeywell Intelligrated Automation Investment Study reveals that the e-commerce (66%); grocery, food and beverage (59%); and logistics (55%) industries are most willing to invest more in automation.
"The global pandemic caused a sudden and seismic shift in the global supply chain driving distribution centers to embrace remote operations and social distancing work processes," said Chris Feuell, Chief Marketing Officer at Honeywell Intelligrated. "Recent consumer studies have shown increased online purchases by 28% globally and buy online / pickup in store is expected to increase by more than 60% in 2020. Consumers want seamless integration between online and in-store shopping, buying and delivery experiences, and companies are adapting by deploying micro-fulfillment strategies, relying on automation solutions to improve speed and accuracy of order processing, fulfillment and delivery, and to optimize productivity and return on investment."
With social distancing becoming more common in the workplace, automation and connected solutions can help continue operations where traditional labor physically cannot. The use of robotic technology, guided work solutions and computer-controlled equipment is seen as very important by companies for future competitiveness. Warehouse execution software (48%), order picking technology (46%) and robotic solutions (44%) – currently three of the most widely implemented solutions – are most expected to receive further investment soon, according to the study. While these solutions are seen from the study to be essential to business success, the study reveals less than one-third of companies have scaled any of these solutions to date.
While nearly all companies have experienced positive business outcomes from automation solutions they have implemented, cost is by far the largest barrier to further investment, the study shows. More than half of the consumer-packaged goods industry sees the cost of implementation as a major barrier in further automation.
"To ensure successful design and implementation of automation, companies need to partner with an experienced provider who can integrate these technologies to ensure they get the best return on investment possible," Feuell said. "Companies are investing in technology to improve employee and customer safety, but these technologies, such as voice-guided solutions, and leveraging data-driven insights to make better operational decisions, are also easing the burden of tight turnaround times and leading to better customer interactions. There are several scalable solutions available where companies can see an immediate return on investment at a lower cost of entry."
From concept and integration to industry-leading lifecycle support services, Honeywell Intelligrated draws on its expanding portfolio and deep industry expertise to help the warehousing, distribution, fulfillment and consumer goods companies optimize and manage their entire fulfillment process.