Getty Images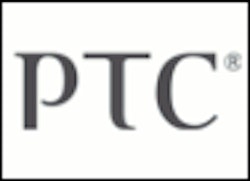 PTC and Boston Consulting Group (BCG) have published the results of a new survey of more than 200 executives from companies using Internet of Things (IoT) and/or augmented reality (AR) solutions. The report, entitled "Unleashing the Power of Data with IoT and Augmented Reality," found that fifty percent of survey respondents have already demonstrated the value of using IoT and AR, while more than eighty percent of the companies surveyed believe the technology will become the standard in their industry within five years.
"We are pleased to see how early IoT adopters are now implementing AR solutions to capture more value, and we look forward to continuing to help our customers on the progression of their digital transformation initiatives," says Jim Heppelmann, president and CEO, PTC.
The report looks at the value of IoT-AR solutions across more than 30 industrial, design, device management, organizational structure, and investment return use cases. It also provides an in-depth analysis of both a service parts repair scenario and a warehouse setting, displaying how a combined IoT-AR solution can augment, enhance, and revolutionize process management.
Employee connectivity and remote collaboration are especially critical during the COVID-19 crisis, when industrial companies must enable offsite and on-site employees to collaborate and maintain business continuity. IoT and AR can augment those efforts. To help organizations realize the benefits of AR during the COVID-19 crisis, PTC is offering versions of its Vuforia Chalk remote experience software to manufacturing organizations free of charge for a limited time.
"This report provides a full-scale look at the benefits that can be derived from IoT-AR integration," said Zia Yusuf, managing director and senior partner of Internet of Things projects, BCG. "We believe that the results of our survey and the findings of the report make clear that the integration of both technologies is crucial to achieving success in this highly digitized environment."