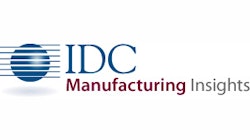 Framingham, MA April 25, 2002 The markets for customer relationship management services and logistics solutions are poised for expansion, according to recent studies from technology consultancy IDC.
Elevation and prioritization of the customer has been the primary focus of many corporate strategies over the last several years, IDC writes. Correspondingly, the market for customer relationship management (CRM)-related services has experienced substantial growth, with the worldwide CRM services market set to increase at a compound annual growth rate (CAGR) of 18.6 percent, reaching $45.5 billion in 2006.
The U.S. CRM services market is expected to total over $18 billion in 2006, a growth rate well above that of the overall U.S. IT services market.
One area of CRM that has experienced particularly strong growth is the market for outsourced customer care services. In almost all cases, a diverse array of players with varying niche or generalized offerings have been able to capitalize on this burgeoning market opportunity in the customer care services space. IDC says its research indicates that the worldwide customer care services market, consisting of customer care outsourcing and CRM consulting services, represented a $34.9 billion opportunity in 2001. IDC forecasts this market to reach $90.3 billion by 2006
"In the coming years, we expect this market opportunity to continue its path of expansion and growth into new arenas of service, said Brian Bingham, program manager of IDC's CRM and Customer Care Services research program. As a result, service providers can expect to see a furtherance in the revenue opportunities from clients in search of CRM strategy consultation and outsourced customer care services over the next five years.
On the logistics front, IDC is predicting that the worldwide logistics software applications market will continue to improve and gain momentum by 2004, with a growth rate of 30.1 percent.
Software companies providing well-targeted applications for specific functions that offer rapid implementation and measurable returns on investment (ROI) are expected to gain the most market share, IDC says.
"Software suppliers focusing their sales messages on immediate benefits to their customers and carefully developed ROI statistics will be most successful," said Gisela Wilson, director of IDC's Enterprise Applications program. "Those with a broad offering would do well to either modularize their products or to offer small solution bundles in attempt to reach a larger customer base and shorten their sales cycles."
The North American market is expected to maintain its dominance in the logistics software applications market, with only a slight decline in market share within IDC's five-year forecast period. Market growth will also be particularly strong in regions with rapid economic development that are relatively new to automated large-scale logistics operations.
According to IDC, market accelerators such as software applications improving operational efficiencies and the demand for deeper supply chain integration and visibility will contribute to the growth of this market.