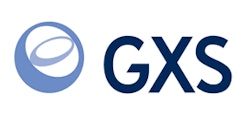 Gaithersburg, MD Ñ March 3, 2003 Ñ Global eXchange Services Inc. (GXS) announced it has been selected by FTD.COM, which is FTD Inc.'s direct-to-consumer provider of flowers and specialty gifts, to provide online document translation services.

According to the provider, its services are designed to enable FTD.COM to enhance its service to business and retail partners by providing quicker turn-around of electronic transactions such as invoices and purchase orders.

FTD.COM will use GXS's Network-Based Translation (NBT) to translate documents produced by its own proprietary back office systems into electronic data interchange (EDI) formats that meet the individual trading requirements of FTD.COM's partners. These partners, such as large retail chains, offer FTD.COM flowers and specialty gifts to their customers supported by FTD.COM's Web sites and call centers.

"One of the key values of outsourcing is that it allows e-commerce customers such as FTD.COM to focus maximum IT resources on their core business mission," said Steven Scala, vice president of marketing for GXS. "Using our hosted NBT service enables FTD.COM to expedite supply chain processes, while at the same time applying additional resources to enhance customer service."