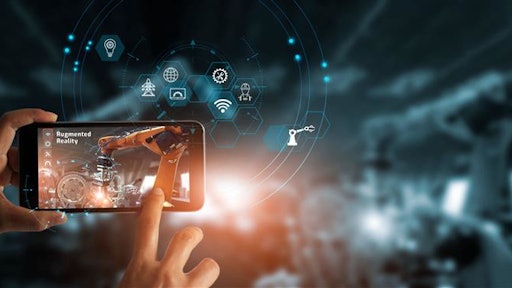 ipopba/Adobe Stock
ZVerse, Inc. releases an automated-assisted conversation solution that is able to take 2D technical drawing files and turn them into 3D Computer Aided Designs (CAD) to help optimize maintenance, repair and overhaul (MRO). The innovation came for a need to solve a problem in the digital manufacturing and on-demand MRO industries, which is a lack of 3D digital files, says the solutions provider.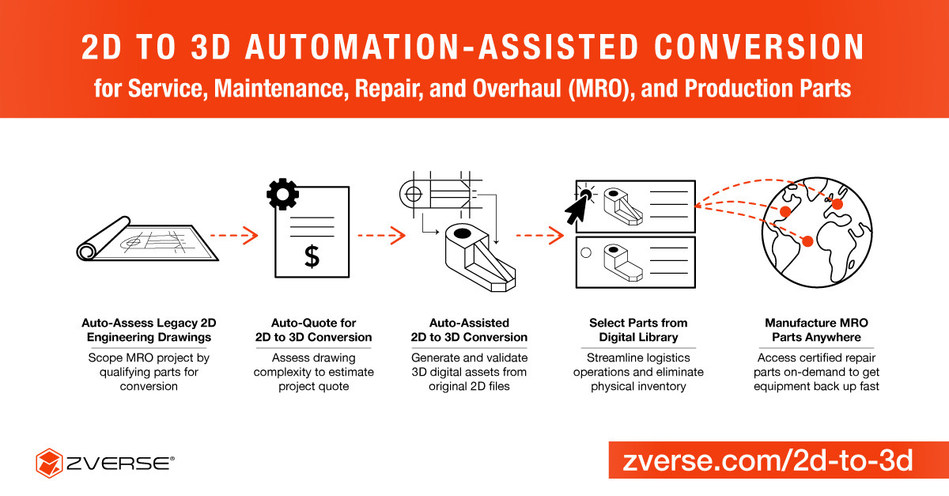 ZVerse

Per PR Newswire: 
For supply chain, advanced manufacturing, sustainability, and field service teams at OEM and industrial organizations seeking to increase deployed and fleet equipment uptime, this breakthrough assesses original 2D engineering files to generate a rapid 2D to 3D conversion project quote, then creates 3D manufacturing assets that can be stored in a digital library. Field and repair technicians can then quickly access files to request and manufacture a part from anywhere with a secure network connection.
ZVerse's 2D to 3D automation enables manufacturing engineers and industrial designers to speed the legacy file conversion process for MRO parts, resulting in project time and cost savings while delivering reliable geometric accuracy. ZVerse's solution maximizes customer operations resources by eliminating the foundational step of re-drawing part geometries at current manufacturing software standards, resulting in an average 35-50% reduction in comparative project time.