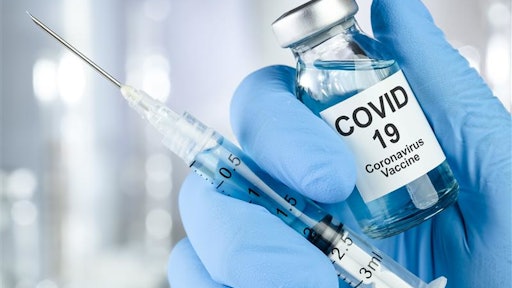 Leigh Prather
Vaccination distribution to protect against COVID-19 gets a technological boost in the hopes to accelerate speed, create a more standardized process, ensure authenticity and safety and certify social equality, meaning that all socio-economic segments have equal access. CargoChain, Inc. and FileVision work together to release VaxTracks, a blockchain solution specifically for the COVID-19 vaccine rollout. The companies say that the solution creates an immutable chain of custody for the COVID-19 vaccines as well as a patient self-service registration and proof of immunity.
Click here to hear more about how blockchain can be used in the vaccine rollout:
Per GlobeNewswire:
VaxTracks will be available in February 2021

CargoChain

is one of the few supply chain solutions that has blockchain as an integral working part of its platform. All events are recorded on-chain, following the execution of a smart contract as cargo changes hands, while rich cargo data is stored off-chain.

CargoChain's

blockchain architecture provides immutable proof of all cargo events at any given point in time as cargo moves along the supply chain.
"VaxTracks is designed to support the COVID-19 vaccine process with speed, standardization, safety and social equality," says Jonathan Colehower, chief executive officer, CargoChain. "The blockchain-enabled solution guarantees that patients and providers can verify the authenticity and safety of the vaccine, improving public trust and lifting overall participation. VaxTracks provides national and local authorities as well as pharmaceutical companies and healthcare organizations access to verifiable evidence of product supply, condition, location and socially equitable distribution."