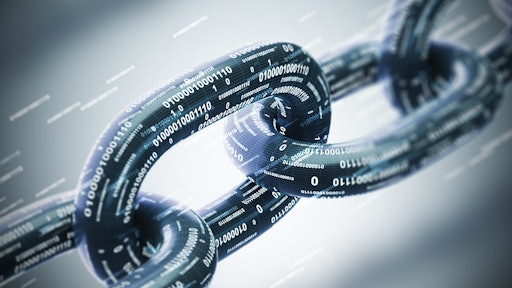 Blockchain is saving supply chains around $450 billion in logistics-related costs in Western Europe, according to a new study from Cointelegraph Consulting and Swiss enterprise blockchain firm Insolar.
The study found that blockchain technology can reduce supply chain related costs for businesses between 0.4-0.8%.
"94% of supply chain leaders say digital transformation will fundamentally alter supply chain management. In the transition to industry 4.0, industrial business can expect a 25% gross increase in [Return on Capital Employed] by 2035," the report says.
Currently, businesses are struggling to manage their supply chains, with 60% of respondents saying that they overpay their supply chain vendors. Meanwhile, 70% of firms have "visibility gaps" between the initial supplier and internal clients' systems, making tracking of supply chain sources challenging.
Meanwhile, technological solutions such as ERP and traditional databases are ill-equipped to address current supply chain issues because nearly 80% of enterprise data is siloed and prone to reduce integrity.
"The database approach fails to provide an inherent share of data related to the supply chain, which is crucial for counterparties that do not trust each other to obtain information about a certain product, its price, delivery conditions, etc. The information is not always up to date from some parties, and some data may be hidden," the study says.