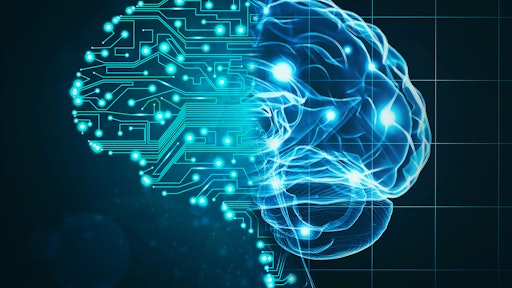 Getty Images
The "Artificial Intelligence (AI) in Supply Chain Management (SCM) Market: AI in SCM by Technology, Solution, Management Function (Automation, Planning and Logistics, Inventory, Fleet, Freight, Risk), and Region 2019-2024 report found that the global supply chain management market by AI-as-a-Service will reach $1.3 billion by 2024.
Modern supply chains represent complex systems of organizations, people, activities, information, and resources involved in moving a product or service from supplier to customer. Supply Chain Management (SCM) solutions are typically manifest in software architecture and systems that facilitate the flow of information among different functions within and between enterprise organizations.
Leading SCM solutions catalyze information sharing across organizational units and geographical locations, enabling decision-makers to have an enterprise-wide view of the information needed in a timely, reliable and consistent fashion. Various forms of Artificial Intelligence (AI) are being integrated into SCM solution to improve everything from process automation to providing greater visibility into static and real-time data as well as related management information systems.In addition to fully automated decision making, AI systems are also leveraging various forms of cognitive computing to optimize the combined efforts of artificial and human intelligence.
For example, AI in SCM is enabling improved supply chain automation through the use of virtual assistants, which are used both internally (within a given enterprise) as well as between supply chain members (e.g. customer-supplier chains).
Report Coverage
This research evaluates how AI is revamping the operational process and facilitating cost-effective supply chain solutions. It provides analysis of leading companies and solutions that are leveraging AI in their supply chains and those they manage on behalf of others, with evaluation of key strengths and weaknesses of these solutions. The report also provides a view into the future of AI in supply chain management.
The report provides detailed analysis and forecasts for AI in SCM by solution (Platforms, Software, and AI as a Service), solution components (Hardware, Software, Services), management function (Automation, Planning and Logistics, Inventory Management, Fleet Management, Freight Brokerage, Risk Management and Dispute Resolution), AI technologies (Cognitive Computing, Computer Vision, Context-aware Computing, Natural Language Processing, and Machine Learning), and industry verticals (Aerospace, Automotive, Consumer Goods, Healthcare, Manufacturing, and others).
"Artificial Intelligence (AI) in Supply Chain Management (SCM) Market: AI in SCM by Technology, Solution, Management Function (Automation, Planning and Logistics, Inventory, Fleet, Freight, Risk), and Region 2019-2024" report has been added to ResearchAndMarkets.com's offering.Select Findings" data-reactid="11">Select Findings
The Global AI in SCM Market by AI-as-a-Service will reach $1.3 Billion by 2024
AI in SCM for the healthcare industry in North America will reach $183B USD by 2024
Combination of AI and IoT in supply chains will improve operational flow and efficiency
AI supported supply chains become 45% more effective at on-time delivery with fewer errors