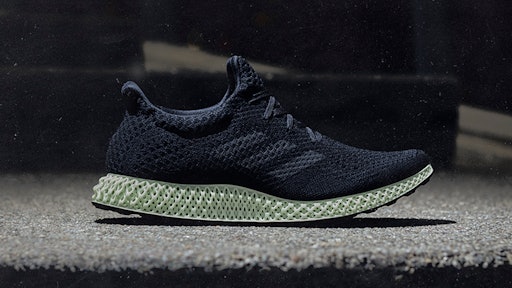 Adidas and Carbon have partnered together to create the Futurecraft 4D sneaker, made solely from 3D printing.
According to Tech Crunch, the secret behind the shoe's success is Carbon's cloud-based software tool. By using a primitive CAD and defining certain mechanical properties, the product gets manufactured right before your eyes.
Futurecraft 4D production is still extremely limited, Tech Crunch reports. However, Adidas is hopeful that it'll ramp up in the coming years. In the future, the company could reduce stock in its warehouses, and eventually have micro-factories instead of having micro-distribution centers.
3D-printing allows designers to optimize the structure of the shoe for different sports and bodies, Tech Crunch reports. The printing process can also be more sustainable for Adidas as it partly allows users to use corn-based material.
To read the full original article, please click here.