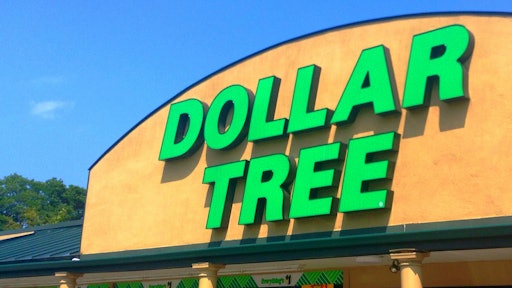 Dollar stores just aren't having the same appeal to consumers that they once did. Walmart and Target are luring customers in right when they walk through the door with their own dollar section. One thing that big box stores have over dollar stores is having an e-commerce presence. And in a world that is becoming more and more digital, an online presence is crucial.
Bloomberg reports that Target's quarterly results reflected comparable digital sales growth of 41 percent, and Walmart showed a 40 percent year-over-year increase in e-commerce sales.
Not having a strong, or any, e-commerce presence will hurt dollar stores. Stores like Dollar Tree and Dollar General reported sales that were not better than expected. Without having the option to buy things online, many consumers are looking the other way, turning to options like Amazon or Wish.
Bloomberg reports that Dollar Tree shares were down 12 percent on Thursday, and Dollar General was down 2.2 percent.