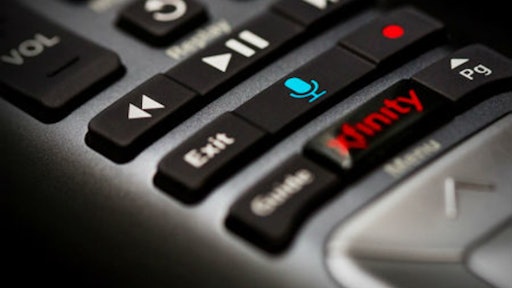 Comcast and Tile have partnered together to enable Xfinity customers use their Xfinity X1 Voice Remote to locate Tile devices anywhere and see the results on their television. This the latest attempt Comcast has made toward home automation.
In a survey by Ensure Home Insurance, results found that a person spends more than 60 hours a year looking for misplaced items. Tile uses Bluetooth tracking to help users locate their items everyday. Tile's trackers can be attached to any item, and if a X1 customer misplaces something they can say, "Xfinity Home where are my keys?" and it will display the last known location and address of the missing Tile on their television screen.
"This is a home automation partnership that helps solve real-life problems," said Sri Solur, Senior Vice President, Comcast Cable. "Now, when a child arrives home from school, a parent can simply say, 'Xfinity Home where's Sam's backpack?' into their voice remote and see that it was left at school. This is just one of the many peace of mind features we are making available to our customers on our evolving home automation platform."
So far only Xfinity Home customers with the X1 voice remote will be able to utilize the new service by downloading the Xfinity Home app. Comcast and Tile plan to expand eligibility to all Xfinity Internet customers later this year.