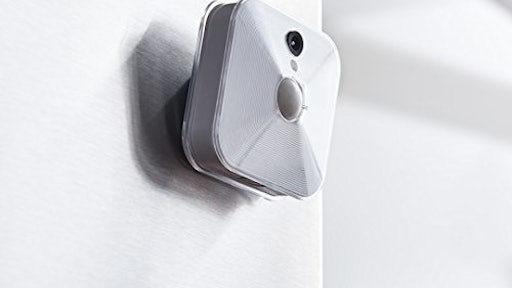 In a primarily quiet deal, Amazon acquired the maker of Blink home security cameras for $90 million. The deal focuses in on how Amazon wants to do more than just sell the product.
The deal has drawn little media attention because it was assumed that Blink was going to be a part of Amazon's strategy for Amazon Key, a new delivery program where people can set up a smart lock and surveillance camera so they can have their packages delivered inside their home. The goal of Amazon Key is to help prevent package fraud and theft. However, the online retailer is exploring chip options outside of Amazon Key.
The chips that are exclusive to Blink could help lower production costs and lengthen battery life. Blink cameras are said to run two years on a single pair of AA lithium batteries. The new technology could help improve Amazon services like The Cloud Cam and Echo which currently need a plug-in power source to operate.
To read the full original article, please click here.