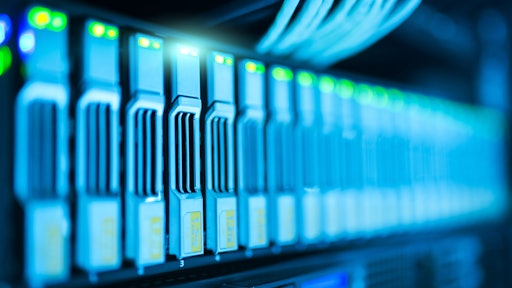 Pexels
Risk is not only inevitable; it's consequential. This principle holds even when the net effect of the action taken is beneficial. Whether it takes the form of a new implementation or an upgrade to existing infrastructure, emerging technology is particularly susceptible to risk.
These risks grow exponentially as global financial and political environments become more complex and interconnected. Conservative leadership may prefer to cling to familiar legacy systems rather than invest in digital transformation, yet choosing not to reckon with technological advancements in one's industry poses risks of its own. Ultimately, outdated systems threaten any organization's ability to remain competitive and maintain market share.
Emerging technologies in logistics and supply chain management harness the power of Robotic Process Automation (RPA) and Artificial Intelligence (AI) to streamline business processes. These cutting-edge systems have the potential to increase operational efficiency and productivity, reduce costly data-entry errors, improve the customer experience, and strengthen relationships with suppliers. How so?
AI's unprecedented processing power allows businesses to extract hidden value from their unstructured data, while rapidly adapting to multiple (and frequently unfamiliar) formats and standards. For example, automating order-to-cash and procure-to-pay processes increases processing speed and accuracy with the ability to scale up — or down — as needed without affecting headcount.
This is to say nothing of the robust data collection and reporting flexibility of which AI is capable. Real-time, relevant data is unlocked from its silos and becomes visible and accessible, allowing decision-makers to optimize operations and better manage growth.
Moreover, assigning time-consuming and repetitive manual tasks to RPA systems frees up employees to spend their time performing higher-value tasks that require creative problem-solving skills AI has yet to develop, such as educating customers and upselling products. In other words, automation grants a company's people new opportunities to focus on the macro rather than the micro. The positive impact this deployment of human resources can have on the business is matched only by the improvements in employee job satisfaction that typically follow.
Embracing such automation is critical to any organization's survival in the current technological environment. However, a poorly planned system rollout can only compound the risks that come with innovation. Implementing new software may cause delays and process errors that disrupt transactions with vendors and customers. In addition to causing frustration within the organization, a bug-plagued rollout can irreparably damage an organization's reputation and drive customers to the competition. Finally, more advanced systems also present new security and compliance concerns with which an organization's risk management group may be ill-prepared to cope.
Leveraging automation safely requires a rollout that follows a carefully developed timeline and a plan for managing risk at every step, from vetting solutions to implementing and optimizing their functionality.
1. Select the right solution
Even the most thoughtfully developed plan cannot prevent disruptions caused by choosing the wrong technology. Although each organization will have its own unique needs and requirements, the ideal (i.e., least risky) system will achieve an optimal balance of technology and human interaction in support of order management, procurement, document delivery, and both accounts receivable (AR) and accounts payable (AP) functions. Additionally, this system will be user-friendly as well as interoperable with the organization's existing ERP software.
RPA solutions for global supply chains require special considerations as well. Regulatory climates change from market to market, yet the ideal automation solution will be compliant with each. For example, in order to clamp down on tax evasion, more and more governments worldwide are mandating that businesses file copies of e-invoices with various agencies, bureaus and authorities.
Certification requirements, fair trade concerns, data security and data privacy, and other ethical considerations add further complexities. The risk associated with legal violations run the gamut from embargoes to sanctions. Comprehensive systems developed by knowledgeable, proactive vendors who have demonstrated experience in translating legal rules into compliant, extensible and scalable business processes can be invaluable in mitigating such risks. In short, organizations must be confident that the technology in which they choose to invest is backed by the competence of technical experts who also understand the specific business environments in which they operate.
2. Communicate with internal stakeholders
A communications plan is not only essential to managing the risks associated with digital transformation, but also provides the visibility necessary for a successful implementation. Affected personnel must be kept in the loop concerning timelines and receive the training they need to feel comfortable with new systems as they are brought online.
A comprehensive communications plan will address three key questions:
Who will disseminate information and keep stakeholders informed of system changes and implementation milestones?
How will stakeholders be informed (e.g., memos, meetings, etc.), and how often will they be updated as changes are implemented?
What checks and balances will be put in place to ensure that all risks are being appropriately evaluated and adequately communicated?
IT personnel may have the expertise to handle basic communications, but they may not possess the HR skills necessary to train the employees tasked with learning new processes. Employees who have years of service may be apprehensive and even mistrustful to the point of hindering a smooth rollout. These valued employees need to understand and be enthusiastic about the benefits of the new system. Some personnel may even need reassurance that they are not losing their jobs to a robot.
The ideal communications leader appreciates that internal stakeholders can best identify the pain points legacy systems inflict upon the organization — and which automation solutions are most likely to resolve those issues. Leadership can pinpoint these critical stakeholders by consulting the org chart and identifying the people and teams involved in each phase of the processes to be automated.
Leadership must think beyond established hierarchies. That is, leadership should look for stakeholders above, below, and on the same level as the implementation team. They should also request regular feedback from stakeholders so that concerns and glitches can be addressed before they create additional complications.
3. Bring external stakeholders onboard
To avoid service disruptions during the business process automation rollout, leadership should extend comparable transparency outside their organization's four walls. Most suppliers demand a high level of visibility when receiving orders and collecting payments. Most will welcome technological upgrades, provided the new systems are compatible with their preferred platforms.
On the selling end, customers want immediate acknowledgment when making a purchase and have come to expect on-demand order tracking functionality. Moreover, the rise of e-commerce has trained these customers to be fluent in omnichannel communications. Whether they have a specific customer service issue or simply wish to keep informed on the status of their order, these customers will use live chat, email, SMS, etc., both independently and in various combinations.
The ideal automation solution will facilitate an organization's external communications plan via exceptional UI/UX. Priority should be assigned to features such as status dashboards, structured search results, clear escalation policies and procedures, and mobile-first help features.
While automation technology can eliminate the inefficiencies associated with many tasks traditionally performed by human operators, a company's employees remain the most crucial factor in both nurturing relationships with suppliers and customers and maximizing opportunities for business growth.
A successful automation rollout must:
Address the human element by seeking input from stakeholders;
Establish and maintain clear communication channels;
Explain the benefits of RPA and AI;
Reassure personnel that their jobs are secure;
And offer training so system users will feel comfortable making the best use of the new technology.
Stressing these points in the implementation plan will go a long way toward mitigating the risks — to everything from process disruption to compliance to security to brand favorability — that come with system upgrades.