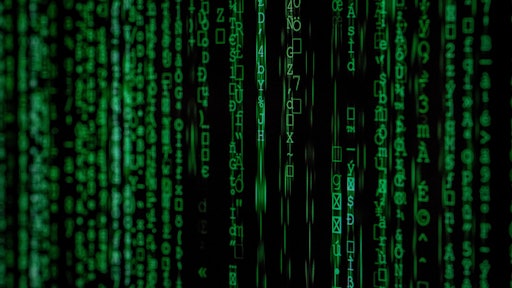 Pexels
The transformation of the retail landscape has seen an exciting rise in technologies coming to the fore, powerfully supercharging the shopping experience for customers. For example, Amazon Go is a new type of grocery store that eliminates the need for checkouts - shoppers just grab what they need and go, making the previously mundane experience of grocery shopping easy and straightforward. In fashion retail, smart mirrors which allow fashion shoppers to try on clothes virtually and access more information about the products are today becoming a reality.
Beyond making shopping more convenient in the ways described above, to truly satisfy their customers, retailers must also ensure that they can deliver what their consumers want, when and where they want them. Otherwise consumers will be frustrated, and customer loyalty will decline, no matter how convenient the shopping experience is, if shoppers cannot find the products they are looking for in a timely fashion.
Delivering On Customer Expectations
Ensuring customer experience is supported with on time, in full delivery requires investment into the technology that transforms supply chain management from a slow, manual process, to a new digital benchmark, which in turn, enables rapid and accurate decision making. Investment in supply chain digitization will pay for itself by ensuring there is substance behind the curated and stylish experience retailers are beginning to offer. Without having the right stock available to consumers, retailers will struggle to see a return on investment from the powerful customer-facing technologies they are implementing.
Fortunately, data from the latest research conducted by Gravity Supply Chain, shows that the majority of retailers agree digitization is essential in overcoming the key industry challenges such as increasing speed to market, and supporting omnichannel strategies. Those retailers that have completed digitization projects in their supply chains, say they are in full control, yet unfortunately only 14 percent of retailers say they have embraced this necessary move and subsequently undergone full digitization.
The market research report which gathered insights from 500 retail executives across the U.S. and the U.K also uncovered the main factors seen to be blocking digitization. Let's explore how retailers can overcome the top five barriers highlighted in the report:
Top Five Barriers to Supply Chain Digitization
Costs involved
A digital platform that instantly collects and analyzes real time data from across your supply chain network allows businesses to make quick, informed decisions and react to opportunities and risks as they happen. This opportunity protects the bottom line from getting impacted by supply chain risks and provides more chances to increase profitability.
With a cloud based SaaS platform, there are no servers to own, operate, or maintain, and you can plug-in, and engage your supply chain quickly, and economically. Furthermore, digitization of the entire supply chain needn't happen in a single stage. By digitizing in phases, the most critical areas can get addressed first. Once the benefits and returns are evident, retailers can move on to the next phase of digitization. It is vital to ensure the chosen SaaS platform supports this modular approach by allowing you to pick and choose combinations of solutions suitable to your business needs.
Lack of skills in house
It's a common misconception that digitizing the supply chain or managing a digitized or semi-digitized (hybrid) supply chain requires a substantial new set of skills. SaaS platforms are designed to be simple and easy to use. The right platform should be as simple to use as a social media platform which means it must feature a user interface (UI) designed to enable supply chain professionals to work more quickly and productively. Simplicity, consistency, and user intuitiveness should be the core design principles of a reliable SaaS supply chain management solution.
Changing company culture
Changing company culture may sound like an enormous challenge, but it merely comes down to encouraging employees working across every stage of the supply chain to collaborate better, and this is entirely plausible with a platform that provides a holistic view of real time data from the end-to-end supply chain. A platform that does this will provide those working at each stage of the supply chain with access to critical data, encouraging better communication and collaboration, which leads on to the next perceived barrier.
Maintaining communication and collaboration
In manual supply chain management, communication and collaboration are inhibited by lack of visibility because the data passes through different silos representing each stage of the supply chain. A cloud hosted platform that eliminates these silos by pulling data from across the supply and provides chat and messaging functionality (much like you would find on a popular social media platform) improves communication and efficiency at every step through greater visualization.
This functionality enables supply chain professionals to connect and collaborate with all stakeholders in the supply chain as well as professionals outside of their network, and this encourages conversation and the sharing of ideas, allowing retailers to stay up to date with latest supply chain, trade, and technology developments. It can even act as a tool for finding new business partners, suppliers, service providers, and experts.
Integration of various systems
A supply chain management platform must integrate with the information technology systems used by retailers. Some platforms demand high integration costs and the time it takes to integrate various systems can be lengthy. However, this isn't always the case! A platform worth investing in will easily integrate with existing systems without demanding more cost and time than you are prepared to commit. The appropriate platform should seamlessly integrate existing systems including ERPs, constantly pulling live data from their data points into one single dashboard that provides a holistic view of the end-to-end supply chain.
While supply digitization projects may on the surface seem overwhelming in terms of the cost, time and resources involved, these barriers can easily get overcome by investing in the right platform. A cloud based SaaS platform that gets built around greater user experience with simple integration, and a constant feed of real time data, will drive better decision making, and enable retailers to drive up profits and improve customer loyalty in an age of growing consumer demands.