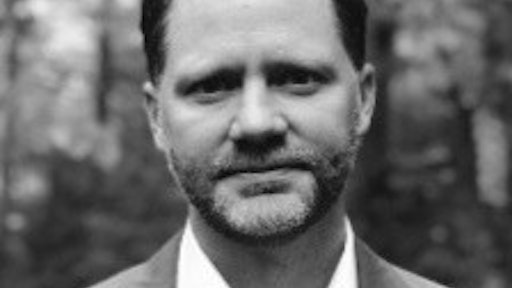 Amazon has long demonstrated its innovative supply chain services, setting an unprecedented standard for others in logistics. However, the company has abundant capital, allowing more opportunity to make major investments and take greater risks. With that, Amazon recently announced that it has ordered 20,000 Mercedes-Benz Sprinter vans to use in its last-mile delivery program. The company is aiming to ensure a capacity to deliver customer orders by heavily investing upfront and allowing small businesses to lease the Amazon-branded vans for deliveries through other 3PLs. This will both aid in the last-mile delivery business and reduce its reliance on partners like USPS and FedEx.
This announcement comes at a time where the driver shortage and e-commerce demands are at an all-time high and supply chain and logistics providers are desperately searching for solutions. Not all supply chain players have the funds to support innovative solutions like this sprinter van investment, though. They face the same pressure from their own customers to deliver products quickly and efficiently. As a result, smaller supply chain providers are now facing the challenge of competing with Amazon's 48 hour promise to Prime Members, without equivalent funds to support their innovative pursuits.
Creativity is required of these competitors, especially where last-mile delivery is concerned. Below are a few affordable methods that competing logistics companies can employ to address aggressive e-commerce demands.
1. Let Amazon Pave a Pathway
The first piece that smaller logistics companies should recognize is that competing with Amazon does not mean mimicking Amazon. These providers can look at the road Amazon has paved as an entry way for their business, rather than trying to build another highway right next door. For example, Amazon paved a pathway with the United States Post Office. The modern tech-giant partnered with the age-old service, whose business was otherwise dwindling due to the digitization of communication, and offered an avenue to fill up truck capacity, and bring convenience to consumers. Now the doors are open for other logistics players to enter into the USPS market. While Amazon is buying up Sprinter Vans, there will now be unused capacity in USPS truckloads that other smaller providers can employ at an affordable rate.
2. Make More Frequent Deliveries…and Really Pack Them Full
It takes careful planning and strategic reorganization, but both customer service and cost management can improve significantly by narrowing down delivery windows and making them more frequent. Providers should have or implement a system that will continuously re-adjust transportation routes and schedules to optimize truckloads and efficiency. The best way to ensure customer satisfaction (which is the ultimate driver of ROI) is to provide efficient and on-time deliveries—and to offer visibility to customers throughout the process. This can be achieved with proper technologies that will fill truckloads to capacity and augment last-mile routes to ensure efficiency.
3. Repurpose Storefronts as Distribution Centers
With its sprinter van fleet purchase, Amazon is honing-in on a solution to fulfill the actual delivery of its large volume of packages. However, some logistics providers simply need a place to store the inventory that is a little "closer to home." In other words, a large part of timely e-commerce fulfillment comes from having a distribution center (DC) in close proximity to customers. In recent years, we have seen large logistics providers opening smaller, more localized DCs near major urban areas. This is a way of shortening the last mile, but it does not necessarily come at a low cost.
An alternative solution, and what many retailers and some grocers are turning to, is repurposing existing storefront space to act as a DC. It's no secret that online shopping is now dominating the fashion industry, so retailers have less need to showcase clothing in their physical stores. Excess space in storage and in store can be used to collect and turnaround product for distribution, just like a DC.
Keeping up with the Amazons of the supply chain is trying, but even more difficult is ensuring customer satisfaction with the precedent they set. However, with creativity and flexibility, it is possible to achieve. Take a look at where large industry players have paved a pathway and see if there is an affordable entryway for you; hone-in on the last mile and work to ensure exceptional customer service; and otherwise, look to where there is unused, existing space and repurpose it to be useful. The supply chain is complex but fulfilling customer desires doesn't have to be.