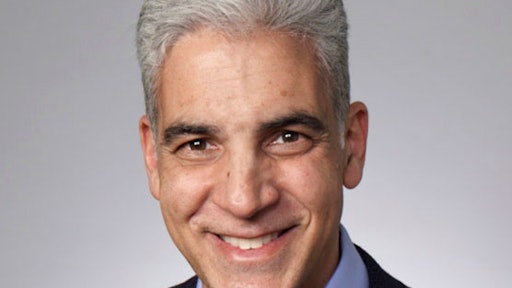 Change comes at you fast.
Every year more and more change gets packed into the business cycle. Yet, the last 10 years stand out in terms of the scope and the speed at which change has occurred.
Companies are being transformed by customer expectations, emerging technologies, globalized innovation and competition.
All industries are experiencing an increase in consumer expectations, whether it be for quicker delivery or lower prices, businesses must respond with products and services that meet their needs. Product-price-service mismatch and slow delivery can cripple a company. Speed is the new competitive differentiator.
It seems cliché to highlight technology as creating change. However, the emergence of new technologies is driving a new cycle of digital transformation that will have a profound and lasting impact on the business landscape. Data is everywhere. Software and sensors are merging with cloud services, harvesting new and greater streams of data. Companies are in a race to deploy artificial intelligence (AI) and machine learning to interpret the data to create valuable insights, better services and new products. The promise and the peril of emerging technologies is either a potent challenge or a richly rewarding pursuit.
Globalized innovation and competition may be the most powerful force hitting businesses today. The world is a highly interconnected space, meaning things are made and sold everywhere, but also that innovation and competition can come from anywhere. Businesses that create and maintain deep and lasting partnerships throughout their value chains will be best positioned to spot changes, pick-up new ideas and fend off global rivals.
These forces challenge companies to be more nimble, adaptive and innovative in delivering products, services and experiences on a globalized scale.
Welcome to the Acceleration Economy
We define the Acceleration Economy as a world of challenges and opportunities. A place where the critical issues of innovation, design, production, quality and productivity are managed head-on and at high speed.
The Acceleration Economy is where companies collaborate across networks and bring new products to the market faster. It is where disruptive change is met with innovation and where technological adoption secures a lasting market presence.
In fact, digital transformation is the source of competitive advantage and disruption in the Acceleration Economy. In a study led by IDC, entitled Surviving Supply Chain Disruption – Digitally Transforming from Innovation to Execution, there's greater focus and effort to understand how companies can best prepare for and stay ahead of the competition in this new world. The study found that two-thirds of supply chain executives surveyed recognize that they must embrace digital transformation or their businesses will fail.
The Acceleration Economy requires five new guiding principles in order to meet customer expectations, leverage emerging technologies and compete at a global scale:
1. Transform or risk relevance: Companies that will triumph in their industry segments will do so based on new and digitally-enabled products, services, infrastructures and supply chains that their competitors cannot immediately match ­– there's no going back. Those that don't will struggle.
The IDC study concludes, 35 percent of supply chain executives believe a current digital transformation-enabled competitor would have gained a competitive advantage in their markets within the next year, and 32 percent felt it would be an external digitally enabled competitor. Extend the timeline to five years and it's 62 percent and 56 percent.
2. Extend innovation: Few companies have R&D resources and capabilities sufficient enough to meet their future needs for new products. To accelerate and succeed, companies first must eliminate silos. Today's supply chains have to be dynamic and flexible, seamlessly integrated with engineering, manufacturing, planning and execution. Through close collaboration with partners, companies should maximize their innovation capabilities and shorten product development cycles.
3. Expect to be challenged: Technological innovation is quickly becoming available to all players in an industry. While that is good news for challengers, it is often destabilizing for incumbents.
As IDC points out, new technologies are a catalyst for supply chain evolution. New technologies are pushing the current capabilities of the supply chain – and creating openings for digitally-native competitors.
4. Put quality and efficiency hand-in-hand: Customers want innovative, high quality products, but faster and at a lower cost. Digital transformation means quality and productivity are not in conflict and can be delivered to bring a product to the market.
5. Make flexibility imperative: Supply Chains need to keep pace and be sufficiently agile to capture fleeting opportunities or to mitigate fast-moving risks.
Data from IDC indicates that new technology has surpassed growth, cost savings and customer retention as the leading driver for change. Manufacturers are now starting to view new technology as the biggest driver, un-tapping the potential they have and the opportunities that digital transformation presents.
Digital transformation can accelerate if it becomes a single-minded priority. For manufacturers the choice is clear: build partnerships and alliances that leverage innovation and collaborate within supply chains while collecting and analyzing data. By adapting, companies will gain the ability to meet the growing expectations of customers with improved efficiency and higher quality.