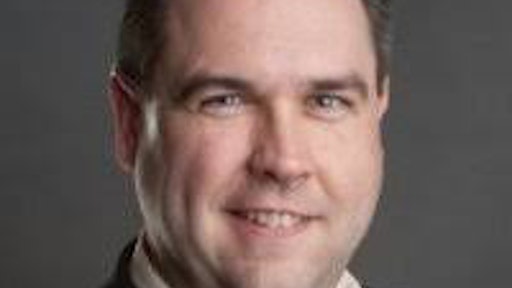 Many supply chain firms, retail and warehousing organizations faced with growing demand to cut costs and improve productivity are now looking toward modern mobility solutions to help them achieve these objectives.
According to a recent VDC Research study, "Taking Advantage of Apps and App Modernization in Warehousing," 56 percent of organizations reported that they plan to upgrade their existing fleet of mobile devices as their current devices near end-of-life. Of those, 35 percent said that the upgrades are being driven by the imminent end-of-life of existing mobile platforms, including Microsoft Windows Mobile, Windows CE and Windows Embedded Handheld.
Stepping up to modern mobility with Android can provide retailers and logistics organizations with an edge over the competition by driving productivity gains through speed and agility. However, migration can also be challenging, and it requires careful planning and consideration.
If you are a supply chain firm or warehouse that is contemplating the move to Android, here are four steps that can help you to better ensure a successful deployment.
1) Migrate existing telnet and web apps.
Have you ever gotten a new laptop only to also find out that it is the first time you'll be using a newer or different operating system? You try to figure out all the nuances of the new hardware, likely thinking, "Where did this icon go? How do I get to get to the Control Panel? Where is this folder?" Refreshing mobility solutions in the supply chain or warehouse is no different.
With many businesses deploying Android-based mobile devices for the first time, workers are learning a new hardware and operating system platform. Imagine asking workers to learn these new devices, a new operating system and new mobile applications at the same time – all without losing a step in their productivity.
Android adoption should be carefully paced and begin with the hardware deployment. Instead of migrating to new apps and interfaces right away, you should load your existing telnet or web applications onto the new Android devices. As a result, your users will have the ability to adjust to new hardware, while still having access to the applications they are most familiar with.
2) Optimize workflows.
With each and every warehouse application that is migrated to Android, there's a new opportunity to improve upon or transform your user experience. While mobile initiatives are a top priority for many supply chain and warehousing organizations, it is important for you to recognize that developers on staff typically do not have the luxury of devoting all of their time to just developing mobile applications.
Once existing telnet and web applications have been placed on workers' Android devices, there's a period of time where workers are still getting used to their new hardware. This gives your developers the opportunity to work behind the scenes on enhancements to the apps, fine tuning them for more power and greater productivity.
3) Modernize your mobile interface.
It's amazing what a new coat of paint can do. It can brighten a room. The new appearance can refresh our outlook and re-energize us. It can make us take notice of things in the environment we hadn't noticed before. Modernization of the user interface can do the same for your mobile apps.
With modernization, you can begin unlocking the power of your new Android-based mobile computers through a touch-driven interface for those existing telnet or web applications. This includes the ability to make data stand-out with bold, highlighted text so workers spend less time looking at screens and more time filling totes. Plus, it can include screens that look and work similar to the experience workers know from their personal devices, which can speed training.
4) Enable speech commands.
Voice technology is playing a more significant role in our daily lives. Five years ago, it was great to be able to voice-dial my smartphone while in my car. Over the past few years, Siri, Cortana, Alexa and more have become guests in our home, helping us accomplish tasks that used to be done by keystrokes. We can now simply speak to search Google, play music and buy products. The ease at which we're using speech is saving us time, helping us multi-task, and sometimes, even helping keep us safe (no texting while driving – you can now voice dictate your texts!).
Throughout the supply chain, the power of speech has been delivering these very same benefits for years. By voice-enabling telnet and web applications, you can reap even bigger productivity gains.
The bottom line is that migrating to new mobile technology can drive enormous growth opportunities throughout the supply chain from warehousing organizations to retailers. With a little planning and preparation, mobility can also help you ship faster, strengthen your customer satisfaction, and may even help to reduce your bottom line while improving operating margins.