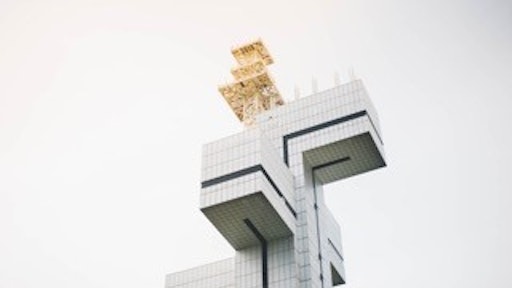 It's not unusual for an order to pass through multiple different systems and supply chain partners before it reaches its customer. Expectations have been shifting rapidly toward speedier deliveries and more precise time slots. As companies try to meet those expectations and expand into new markets, most have turned to outsourcing to meet their needs.
A PwC survey of 209 companies found that 74 percent feel the number of entities in the supply chain has increased in the last three years and 95 percent agree that discrepancies between those entities have been on the rise. Finding a way to tame complexity and exert some control is crucial and that's where the right control tower can help.
Complexity makes fulfilment challenging
The need to fulfill orders on-time and in-full (OTIF) must be balanced with the cost to do so. But meeting customer expectations is essential for customer retention, which is the backbone of any successful business.
Unfortunately, most current systems are ill-equipped to manage the complete delivery process. You might be able to dig into warehousing, purchase orders or transportation, but everything remains in separate siloes. To orchestrate each customer order journey most effectively, you need a complete overview and the power to make changes at a granular level in real-time.
The technology waters are further muddied by mergers and acquisitions, which often cause disruption as you try to integrate different systems into a working whole. Limitations in visibility can cause terrible capacity constraints that aren't clear during the planning phase.
Actionable end-to-end visibility is vital
Establishing oversight and complete visibility into your supply chain is an important first step, but the real value lies in connecting all the external data and making it actionable. If a problem arises, your planning team should be alerted and empowered to act immediately to mitigate the issue.
Achieving end-to-end visibility is tough. A full 70 percent of 623 supply chain professionals surveyed by GEODIS described their supply chain as "very or extremely complex," and just 6 percent claimed to have achieved supply chain visibility. Granular insight into every step of your process coupled with the power to make changes requires a real-time executional control tower.
What to look for in a Control Tower
Not every control tower is created equal, so it's important to assess what you require. For example, an analytical control tower will help you consolidate data and visualize your process, which can be valuable for long-term planning, but it won't give you true agility. An operational control tower couples the analytics with the ability to act in real-time, giving flexibility to ensure that your customer experience is always good.
End-to-end visibility must be a part of any control tower you select, and that should include insights into every step of an order's journey. Maximum flexibility is going to be desirable to give you as many choices as possible for inbound, outbound and aftermarket order flows. For many businesses, it's important to factor in reverse logistics, repairs and return policies. There are lots of opportunities to maximize efficiency when you're flexible.
If you want to act swiftly, then you can't rely on providers reacting to requests and updates. You must establish ownership to be truly agile. Don't forget to consider future growth. You must assess the difficulty and disruption involved in integrating the control tower with your existing systems. Make sure that it can play nicely with your legacy systems, but also with the latest technologies and those that will come along tomorrow.
Building a partnership
Finding the right control tower is about identifying the right partner. Map your business flows and strategy, and then seek out a partner that's aligned with your goals. They should offer up suggestions on how you can expand your base and boost customer retention. You should also make sure that your business will be a priority for them.
While 80 percent of respondents to MHI's 2017 survey believe the digital supply chain will be the dominant model within five years, only 16 percent feel it's happening today. A good control tower is a prerequisite for digital supply chain success that will help you extract more value and gain a competitive edge.