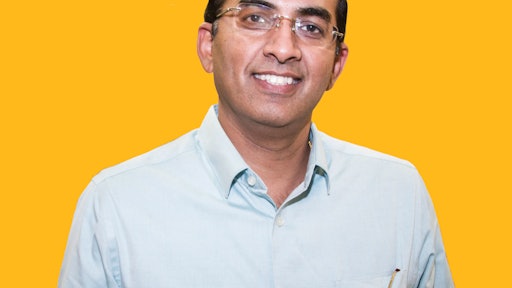 Security has always been a challenge for supply chain professionals. They've been dealing with issues like theft, damage, contamination and piracy, both in terms of their goods, as well as the intellectual property of their products. Innovative technological solutions and the Internet of Things (IoT) can help you deal with the usual suspects, but the solutions come with their own set of caveats too.
Issues with integration, connectivity, integrity and data security could bring down a digital supply chain if you don't think IoT through.
Sifting through streams of information to derive insights and actionable information, with the proper context, separates a truly modern supply chain from the mules. While firms will need to have a bespoke IoT strategy for security, here are some guidelines you can use to ensure that your strategy is water-tight.
Assess Your Current Supply Chain's Processes and Level of Digitization: Folding IoT into a flawed supply chain won't help.
Do you already have an ERP? Have you already implemented any systems like RFID or GPS vehicle tracking? What insights are you currently getting in real-time?
Once you assess the level of data granularity that you already have, you will be able to identify the right IoT systems. Also, it is important that the IoT solutions you plan to implement do not work in silos. They must work in sync with your existing system to provide you with holistic visibility about your supply chain security.
Identify Your Security Priorities and Their Associated Risks: They'll determine your plan's scope and deployment strategy.
Is your warehouse, last mile or entire supply chain the most prone to a security breach? Knowing which part of your supply chain is most vulnerable will help you assess the costs of deploying IoT technology, and where you should start.
Consider Everyone in Your Chain of Custody: Partners must be part of your plan.
Implementing IoT technology won't yield dividends unless it's pervasive. Security systems in a supply chain go beyond the four walls of your enterprise. You need your suppliers and distributors to work with it. The technology or hardware you're deploying should be as easy as possible to integrate, handle and plug into existing SOPs that the people in your network are accustomed to.
Secure Granular Visibility: The truck may seem safe, but what about the 'things' inside the trailer?
Monitor at a "consignment-level" throughout your supply chain, not just your fleet. Security concerns should also go beyond just your shipment logistics. It should include your warehouse and supply chain assets like pallets as well.
To accurately pinpoint the causes of security breaches, you need more than just location. Data on the condition of your shipment, route deviations, tamper and external factors such as the weather will help you make more informed decisions.
Ensure Connectivity: Smart devices are useless without it.
Your end-to-end visibility solution's technology should be resilient to inevitable anomalies, such as poor reception, power outages or the pitfalls of multi-modal supply chains like rough weather or black spots; to say nothing of enterprising and ingenious thieves.
You should also make sure your tracking solutions are remotely configurable and have an "always on" mode. This feature is vital when you're tracking down a shipment that's misplaced or stolen. The "always on" mode helped Roambee recover $30,000 worth of property and unearth a network of thieves within 48 hours.
Deploy Cautiously: A supercharged supply chain can amplify risk.
Ensure a Gradual Roll-out — Test for inefficiency and weakness at each stage and deploy in phases.
Plan the Reverse Logistics or Ensure the Reliable Disposal of IoT Devices. Make sure your trackers and sensors are retrieved after use on a shipment so they don't turn into sunk costs or harm the environment.
Develop your "A Game": Actionable information is useless when not acted upon.
Your overhaul shouldn't begin and end with deploying an IoT-enabled system. You need to capitalize on it to boost supply chain efficiencies and your bottom line.
Timely action is just as important as actionable data. You should gear up to address anomalies promptly and mitigate them before they disrupt your supply chain or snowball into something worse, like lost revenue or liabilities.
Secure Your Security Solution: It's a brave new world.
Digitization could expose unmoderated and sensitive data streams to unintended recipients, with unfortunate consequences. Modern systems, with their seamless integration and effortless data exchange, make it easier to lose control of sensitive data that could leave your company exposed.
You need to ensure:
Authentication — you will be walking a fine line with your data as you make it more accessible while limiting its exposure, especially when there's scope for data leaks or compromise due to third-party involvement or BYOD systems.
Authenticity — you need unquestionable data and information because you can't afford to make a bad call based on bad info.
Data Backup — Ensure your data is always backed up on multiple servers and doesn't get destroyed easily. 21CFR Part 11 regulations prescribe 8 years of data storage as a best practice.
Don't Second-guess Yourself — Check with an Expert
Most IoT deployments are cross-functional. They involve the use of both hardware and software, and are not always readily compatible with existing systems.
Since you are deploying IoT to improve visibility and make your decisions data-driven, you cannot afford to have any blind spots in your data or leave room for error in the analytics that inform your decision-making.
Ultimately, bad data or poor intelligence can lead to negative business decisions. Hence, consulting an expert about your IoT deployment should also be part of your strategy.