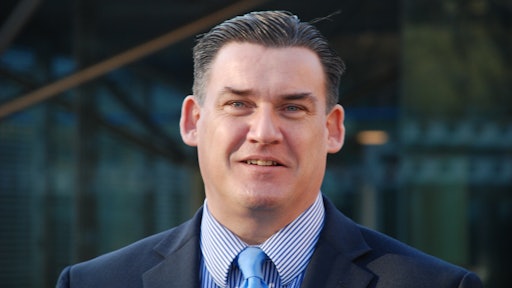 Sustainability in the supply chain affects business resilience, reputation and relationships across business segments. In the food and grocery industry, the strategic importance of sustainability continues to become even more critical as the industry is being challenged and challenges itself to reduce its impact on the environment.
While companies may start a supply chain sustainability journey for a host of reasons, the most important driver is the need to comply with laws and regulations, and international principles for sustainable business conduct. Second, organizations increasingly are taking actions that facilitate better social, economic and environmental impacts. As a result, while driven primarily for business reasons, companies realize additional benefits from the conservation of resources, optimization of processes, product innovation, cost savings, increased productivity and the promotion of corporate values.
The United Nations Global Compact, a practical framework for the development, implementation, and disclosure of sustainability policies and practices, led to the development of voluntary Food and Agriculture Business Principles (FAB Principles). These define well-functioning and sustainable global food and agriculture systems, and promote a common understanding of the resources, ecosystem services, and socio-economic impacts needed to build resilience into these systems and the markets served. The FAB Principles address food security, health and nutrition, environmental responsibility, economic viability and shared value, human rights, good governance and accountability, and access and transfer of knowledge, skills and technology.
At LINKFRESH, we believe that organizations must align their policies and practices with the FAB Principles to meet the critical global need for food security and sustainable agriculture. To achieve this and to secure quantifiable business benefits, companies must embrace enterprise resource planning (ERP) technology solutions.
While each of these principles benefits from sophisticated whole chain ERP solutions, the sixth principle cannot be realized without ERP technology. This principle states: Businesses should promote access to information, knowledge and skills for more sustainable food and agricultural systems.
State-of-the-art modern information technology and whole chain ERP systems are virtually the only tools that can drive the successful achievement of supply chain sustainability goals, specifically in planning, inventory management, paper reduction, quality, traceability, logistics and more. These ERP solutions give a business a strong competitive edge, improve customer service, and boost the efficiency of employees and operational processes.
Efficient Paper-Free Operations
ERP solutions automatically collect data electronically, simplifying sharing, analysis and decision-making on critical business processes, like hazard analysis and critical control point (HACCP) policy requirements, quality assurance, planning, inventory management, and traceability and supply chain audits. This data provides real-time business intelligence reporting, key performance indicators (KPIs) and dashboards.
Paper-free, custom-designed software systems ensure that information is available virtually instantaneously at every step of the process and that it can be shared immediately with the wider workforce. With this caliber of ERP system, management is empowered to strategically manage business decisions and, when needed, to take rapid, pre-emptive actions to head off potential customer relationship issues, such as a quality problem, order shortage or delivery issues. More importantly, the data can be analyzed in minutes, providing customers with detailed information on produce origins and final destinations, which are essential for a comprehensive product recall procedure.
Supply and Demand Planning
ERP solutions can process electronic data interchange (EDI) order files overnight without human intervention. This is vital in an industry that needs to accommodate rapid changes in customer requirements against very short order lead times. Changes needed to raw material supplies or production orders are made automatically to ensure that deliveries can be fulfilled.
Food supply chain companies are beginning to use third-party data to augment their own ERP data to help with forecast planning. External data sources for weather forecasting help predict demand. For example, upcoming hot weekend weather can indicate the demand for barbeque meat will increase. Conversely, cold weather can mean the demand for casserole meat will increase. Combining this forecast data with historical ERP data increases the accuracy and ease of planning.
Inventory Management
ERP solutions provide sophisticated inventory management capabilities that speed processes and reduce overhead. For example, electronically processing load manifests accelerate raw material intake and required quality control checks. Electronically collecting and storing information on every inventory movement in the ERP system using barcode scanning eliminates the need for paper-based records and labor-intensive data entry. Rules can be set within the ERP system to manage variables, such as required storage conditions or consumption criteria for selecting which raw material is used for which orders. This is particularly important for minimizing waste in which raw product has a limited shelf life.
ERP inventory management processes speed and simplify the identification of unused or unsold inventory, allowing businesses to find alternative routes to market and significantly reducing waste.
Quality Control and Labeling
Electronically storing customers' quality and labeling requirements in the ERP system automates their use during production and dispatch, ensuring that the correct grade of raw materials are consumed, the correct packaging is used, and the correct labels are produced and applied. Automating required quality testing lets staff complete quality control tasks using handheld devices, reducing the number of rejected deliveries due to quality or labeling issues. This reduces waste, minimizes rework and reduces the financial impact—including fines and penalties—of a returned delivery.
Logistics and Route Optimization
ERP software helps optimize the use of available cargo space by automating trailer load planning and ensuring that the transportation conditions meet the required specifications. With ERP, delivery routes are optimized for speed and efficiency, guaranteeing that trailers do not run empty, reducing waste from spoilage and lessening the impact on the environment.
Initiatives like the UN Global Compact and the FAB Principles are important drivers in creating sustainable supply chains in the food industry. However, without sophisticated software, powerful whole chain ERP solutions would fail to meet the specific needs of the food industry and its quest for supply chain sustainability. With sophisticated software, the FAB model can be replicated easily across industries and globally sustainable supply chains will become a reality of everyday business.
Companies in this article