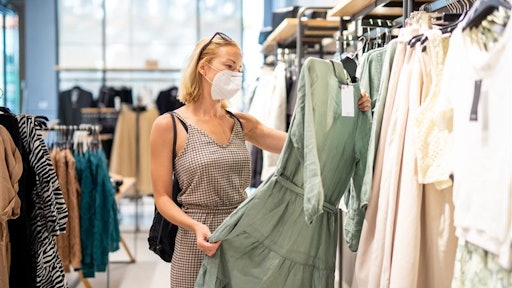 kasto - adobe stock -
Many omnichannel brands are still looking at e-commerce as one of many priorities for retail. In reality, it should be the priority. In a post-pandemic landscape, lack of commitment to a digital-first approach forces various sales channels to compete against each other to the detriment of a brand. A battle erupts over investment, inventory, marketing efforts and workforce resources, which leads to significant data silos and low omnichannel revenue output.
The Coronavirus disease (COVID-19) pandemic has driven the shift toward e-commerce, yet its growth has been sustained by ever-increasing consumer expectations. 2020 has proven the need for dynamic e-commerce operations, as evidenced by this holiday season, where U.S. shoppers spent $10.8 billion on Cyber Monday, setting a record for the largest U.S. internet shopping day ever.
The customer experience must be the central tenet for all brands in 2021. The retail changes that occurred in 2020 have made e-commerce the highest and most important expression of a brand. A digital-first approach to retail is now required to create frictionless experiences across channels. More and more, the first (and sometimes only) interaction consumers have with your brand is through the digital space. To create a seamless and synonymous retail experience across all channels, brands must turn their primary focus to the digital space.
Reinventing physical retail
The traditional brick-and-mortar store model is dead. Relying on your main street or high street store to drive the bulk of retail sales will no longer cut it. Instead, physical retail is being reinvented to play a larger role in a brand's digital strategy.
The future store will not look like its past counterparts, instead designed with the digital-first shopper in mind. Brick-and-mortar must be re-engineered to serve the new functions and expectations the pandemic has fueled, including expanded buy-online/pick-up in-store (BOPIS) functionality and micro-fulfillment capabilities. Storefronts will need to be lean and agile, emphasizing fulfilling online orders and efficient local pickup and delivery services.
The concept of multi-node or regional fulfillment will become table stakes with brick-and-mortar serving a new function to streamline the last-mile of e-commerce orders. A brand's entire product line must be available at any given time in multiple regions. This requires unlocking the challenge of inventory transparency and retooling their order management system and supply chain operations to ensure seamless omnichannel experiences. The flagship store will now be online, as e-commerce will be the first touchpoint consumers make with your brand, with physical locations now focused on streamlining the last mile.
Every brand needs a CXO
Despite all of these shifts impacting retail, there is one constant -- a clear focus on the customer experience. Thus, in 2021, every brand should prioritize the role of a chief experience officer (CXO). This helps to unify all the different business functions and sales channels in perfect harmony, creating one seamless end-user experience. Brands now must map out unique customer journeys at scale for every different type of shopper, including consumers of varying age brackets, demographics, regions and income levels. All require new levels of personalization that are now possible with the digital-first approach. In 2021, consumers will expect innovations within e-commerce, coupled with the familiarity of brick-and-mortar.
A CXO can drive this change, ensuring consumers are supported on their unique journeys at every digital and physical touchpoint. For example, look for more extensive adoption from both brands and consumers of immersive virtual reality/augmented reality technologies to offer shoppers the ability to "virtually" try on clothes or conduct a beauty consultation via video. Then, offer seamless online checkout and quick delivery or local pick-up options.
A CXO combines innovation and operations to make seamless shopping a reality across all channels. This brings together all business functions to deliver great digital experiences, efficient physical delivery, and consistent customer support and communication at each step of the way. An extreme level of personalization will be the difference-maker for brands to stand out from big-box marketplaces and win over more customers.
The rise of retail tourism
Navigating later into 2021, once the COVID-19 vaccine has hopefully been more widely distributed, we should see a form of resurgence of brick-and-mortar. Consumers will have nostalgia for physical retail experiences of the past, like an afternoon at Tiffany's or a shopping spree at the mall.
While they will look forward to these pre-pandemic activities, they will also subconsciously pull toward the great leaps retail has made in 2020. It is up to brands to strike the balance between nostalgia and innovation to offer shoppers the comforts of old, with new options like BOPIS or contactless checkout. This will usher in the rise of retailtainment, as physical shopping becomes more of an activity or novelty compared to e-commerce. Stores will become a blend of micro-distribution centers and entertainment venues.
Keep up with changing consumer expectations
Looking ahead in the New Year, it is clear retail brands still have their work cut out to see sustainable growth from this past year's e-commerce surge. 2020 served as the catalyst for change, shifting consumer behaviors more in five months than the previous five years. However, a digital flagship and digital-first roadmap will ensure brands can meet these ever-changing expectations.