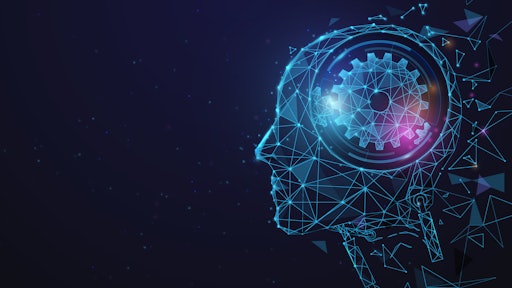 pickup - stock.adobe.com
This year, unforeseen disruptions forced companies to accelerate their digital transformation efforts at an even greater pace than they had planned—implementing initiatives in a matter of days that would normally take weeks (even years). And, limited in-person interactions have completely changed the way retailers engage with customers. The stakes, however, remain high as customers expect extraordinary experiences. And, companies want to have customer experiences that induce buying. From the moment a customer decides to purchase, down the supply chain to the time it arrives at their doorstep, business-to-consumer companies need to leverage data analytics and insights to forecast and guide them through disruptions to ultimately exceed customer expectations. Companies must first have a comprehensive data strategy, then use data analytics and insights collected across the supply chain and continue to evaluate and optimize to push their business forward despite disruptions.
Navigate and enhance the supply chain with a clear data strategy
With the rapid pace of change and high customer expectations, do you have the time to create or evaluate your data strategy? Make the time. Strategy drives execution. Before you can glean insights from your data, you need a modern data strategy. It maps your business objectives, needs and priorities you're trying to solve for with your data. It ensures future technology decisions and business activities are sound and aligned with your enterprise goals. Establishing a data strategy—and reviewing it regularly—not only paves the way to informed decision-making and successful business outcomes, but also positions your organization to competitively thrive, even during disruptions.
Why do you want to create a data strategy? What are your business goals? What key insights are you looking for? What data do you have access to? What data do you need? What tools are you using? These are just some of the questions to ask as you develop your data strategy. Look for synergies throughout your organization and understand what each business unit is trying to solve for to help inform your data strategy. Having a strategy and then creating visibility into your supply chain will enable you to forecast and adapt.
Embed data analytics into your supply chain process to respond quickly to potential disruption
Over the past year, for many companies, problems were exposed that they may or may not have known were there. Or, they knew there were issues on peak performance days but not every day. Data analytics can be used to inform process adjustments in the supply chain.
When disruption occurs that cannot be forecasted—like a pandemic or natural disaster—the supply chain is significantly impacted, especially if organizations do not have a clearly defined data strategy. Much of what caused the supply chain disruptions this year can be attributed to the bullwhip effect, which is a distribution channel phenomenon where demand forecasts yield supply chain inefficiencies. It refers to increasing swings in inventory in response to shifts in consumer demand as one moves further up the supply chain. When demand unexpectedly increases, it not only affects processing plants and suppliers, but it also affects the retailers and, ultimately, the end customer. Businesses operating with a traditional replenishment cycle struggle in these scenarios. For example, some grocers, who regularly monitor fluctuations in inventory and forecasting demands to ensure they don't have too much or too little of each product, struggled this year. Those who were successful, however, had technologies, such as transportation management and warehouse management systems, to enhance visibility and create logistical efficiencies across their supply chain. Nevertheless, many may have had visibility across their own supply chain, but that visibility may have ended at their suppliers, causing them to place orders for products that are unknowingly unavailable. And, what about the customer? To give greater visibility to online customers, particularly for those buy-online-pick-up-in-store (BOPIS) customers, brick-and-mortar stores need to reconcile inventory with warehouses.
As you consider your data strategy, factor in how you can access and analyze a multitude of data sources across the end-to-end supply chain—emphasizing the critical importance of data quality, availability and management. Where are there bottlenecks? What problems or business challenges lie within your individual lines of your supply chain? What about your suppliers' supply chain? How are you monitoring warehouse inventory? Building data analytics into the end-to-end supply chain will allow you adapt—no matter the disruption. But, remember, responding to disruption by leveraging data analytics is a journey—not a point-in-time type of activity.
Maximize the value of your data strategy to transform
Finding insights within your data will enable improvements in processes, sourcing and procurement—ultimately paving the way for a more transparent and intelligent supply chain. As the world can rapidly change, businesses can utilize their data analytics to adjust. But, how can you continually optimize and maximize the value of your data strategy?
· Don't try to boil the ocean. Simply put, don't be overly ambitious. "Data strategy" encompasses a lot, from data warehouse management, cloud analytics, IoT, big data management to data governance and quality, AI and advanced analytics. Don't try to accomplish all these things at once. Business intelligence projects don't have to be massive. You can find success by first focusing on a niche problem and solution.
· Identify quick wins (or quick failures). Data strategies can yield quick results without a large investment and budget considerations. Once you identify the use cases that provide quick wins, voice that success. When your business decision-makers see and engage with these wins, you demonstrate value and build momentum—as well as grow and advance your goals (and budget). This justifies the time and effort that will go into further analytics initiatives. You're on the right data track if you can identify your quick wins or quick failures with the ability and desire to adjust.
· Don't set it and forget it. Putting together a data strategy is not an activity to set and forget. It's a very iterative process, and it's critical to review on a consistent basis. Priorities change, tools change and technologies change. And customer behaviors change—look at 2020 and the sharp increase in purchasing at-home workout equipment and streaming services. The only constant is change. Establish procedures for regular quality assurance of your data to prepare for those changes. This will allow you to monitor progress and adapt as needed.
While many organizations once viewed data as supporting business decisions, data has evolved into a mission-critical business asset and can be the catalyst for digital strategies. Data analytics is driving the future across all industries but particularly in manufacturing and supply chain. Whether it's a push toward self-sustaining manufacturing locally, automated quality, predictive maintenance or intelligent supply management—organizations need to modernize their data strategy to align with current market conditions and pivot to navigate disruption, while also plan for a future of uncertainty.