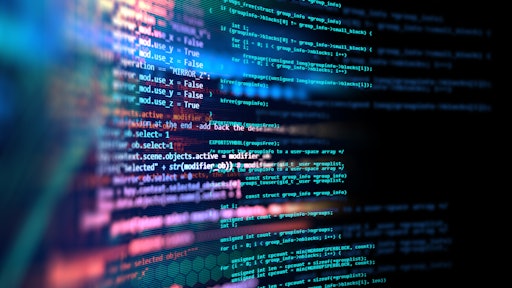 monsitj - stock.adobe.com
Even before the Coronavirus disease (COVID-19) pandemic took hold in the United States, the adoption of Industry 4.0 technologies that could transform manufacturers' operations was on the rise due a growing need for increased connectivity, visibility and resiliency throughout supply chains. The recent MPI 2020 Industry 4.0 Study notes that 83% of manufacturing leaders describe Industry 4.0 as "extremely or very important" to their companies and 56% thinks that "Industry 4.0 will have a significant impact" in the next five years. Now, months into the pandemic, the industry is adopting Industry 4.0 at an even higher rate as manufacturers work to ensure that their supply chains are resilient and can weather further disruptions as a result of the virus down the line. According to McKinsey, 39% of industry leaders have implemented digital solutions by creating a digital command center to increase end-to-end supply-chain transparency, and around a quarter are fast-tracking the implementation of automation programs to address worker shortages due to COVID-19.
As companies nationwide continue to work through the pandemic, there are several advantages associated with implementing digital solutions that manufacturers should consider to augment their operations and guard against future disruption.
Here are just a few that Industry 4.0 solutions can help with:
Accessing suppliers more easily
New technologies have made it easier than ever for manufacturers to connect with a wide variety of suppliers all over the world. When COVID-19 started to take hold and countries went into varying states of lockdown, many traditional supply-demand relationships were impacted. Depending on the industry and location of suppliers, many manufacturers were unable to secure the goods they needed to operate and had to quickly find alternative suppliers. Thankfully, digital tools exist for supplier discovery. Whether available through procurement websites or tools embedded in enterprise resource planning (ERP) solutions, digital solutions empower the rapid identification of backup supply and new solutions.
Developing products remotely
While COVID-19 has created challenges for many, some have seized the opportunity to develop new products to address the shifting market needs. Industry 4.0 solutions make the product development process easier by enabling team members to work remotely to a far greater extent. Between software that ensures the efficient transfer of CAD files to algorithms that can automatically inspect the quality of a design, teams don't have to be in the same room to execute the key actions that inform great product development. Moreover, leveraging cloud storage for solutions can effectively ensure the most up to date information is being transferred and distributed to all necessary team members. On top of these obvious efficiency benefits, there's naturally the health benefits as well. By keeping team members remote, opportunities for the spread of infectious disease is significantly reduced.
Maintaining consistent and efficient workflows
With COVID-19 cases on the rise, having certain staff out sick has posed major challenges to manufacturing operations. With that said, using Industry 4.0 management solutions, workflows can be more effectively managed to ensure that workers being out doesn't mean the line goes down. Such items as digital task lists and job routers can ensure that a program stays on track and parts stay to spec. By putting those task lists in the cloud, tribal knowledge that would otherwise be lost by not collaborating in person is effectively shared.
Tighten production feedback loops
One of the biggest issues that manufacturers have faced is a general lack of real-time insights into different aspects of the manufacturing process. For manufacturers that aren't utilizing digital solutions to monitor different stages of manufacturing, it is not until a product is completed that they realize there was an issue with a certain part in a machine that could have been resolved earlier. This results in wasted product and ultimately poorly affects the manufacturers bottom line. This issue can be solved by implementing a comprehensive feedback loop. Manufacturers can implement software solutions that utilize machine learning and sophisticated algorithms to pull data in real time from machines, making it easy for shop managers to identify and correct potential issues faster and more effectively.
Reduce personnel contact on the floor
Throughout the pandemic, limiting person to person contact has been essential and manufacturers have scrambled to keep operations running smoothly while at the same time keeping workers from coming in too close contact. This can be addressed by increasingly mechanizing or automating shop operations and implementing a remote monitoring system. Mechanizing more operations means less people on the floor and consequently fewer workers coming into close contact with one another. A remote monitoring system enables managers to monitor operations from anywhere, so they don't have to be physically present to ensure operations are running smoothly. With minimal in-person contact between teams, workers can be kept safe and the chances of an outbreak are greatly reduced.
While the pandemic has presented an entirely new set of challenges for manufacturers, many of these challenges can be overcome with the implementation of Industry 4.0 solutions. Those manufacturers that take advantage of the digital solutions available to them will be better positioned than those that do not. By maintaining the ability to move as fast as they did pre-pandemic and in fact identifying ways to actually increase productivity, they can emerge from this challenging time in an enviable position.