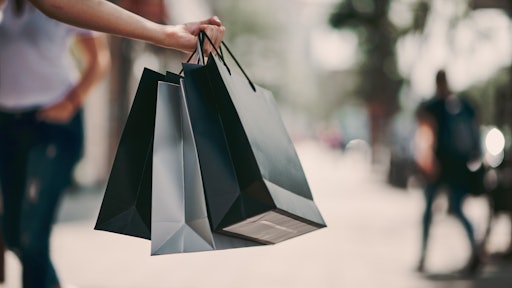 chika_milan - Adobe Stock
This holiday shopping season is shaping up to be unlike any experienced seen before. Amazon's Prime Day marked the unofficial start of the holiday shopping season, and most major retailers are following suit with weeks of holiday promotions starting this month. E-commerce sales will certainly set new records, but the Coronavirus disease (COVID-19), high unemployment rates and economic uncertainty make this holiday season impossible to predict.
After a dismal spring and summer, retailers can't afford to be left with a lot of unsold inventory on Dec. 26. The key to winning this holiday season will be turning inventory into cash in the fastest, most profitable manner, and to do this, retailers must have much more agile supply chains than ever before.
That's why retailers are spending 29% of their overall IT budgets on improving supply chain technology, according to the RIS Supply Chain Technology Study 2020. Digitalization is a key part of this, and it's no surprise that this is such a significant priority for retail supply chain executives. Digital supply chains provide the resiliency, agility and speed that retailers need by bringing together all the systems, applications, processes, information and users in a supply chain in a single digital platform. Emerging technologies such as artificial intelligence (AI), blockchain and Internet of Things can help them execute decisions based on changes in customer demand faster, reduce markdowns and out-of-stocks and improve profit margins.
These are critical technologies that winning retailers will master during the holiday season and beyond. With a digital supply chain platform, they can realize benefits that include the following:
Take advantage of supply chain visibility
Supply chain visibility and transparency are essential for an agile, resilient supply chain. After all, if you can't instantly "see" what's happening, it's impossible to react. Without a digital platform, retailers are forced to rely on out-of-date information from disparate systems, spreadsheets, faxes and email.
However, a digital supply chain provides the visibility retailers need to understand the full impact of a crisis such as coronavirus, as well as ongoing concerns such as looming shortages or overstocks on merchandise and raw material bans. They can access up-to-the-minute information on the status of open production and inbound shipments and quickly adjust. This can allow retailers to take advantage of holiday sales trends; for example, if a popular style is selling out much faster than expected, a brand could quickly produce more and expedite the shipment.
Use postponement to delay production decisions
Digital platforms allow companies to postpone final production decisions until the last minute, so they can respond to the latest trends and improve sell-through. And, when demand changes, retailers can respond quickly. Retailers that were able to cancel orders, redeploy raw materials or quickly adjust production quantities fared much better during COVID-19, and they will perform much better during the holiday season and other peak shopping periods. Postponement and just-in-time manufacturing techniques allow companies to redirect manufacturing capacity to replenish perennial best-sellers or shift materials to different styles as needed.
Sense and response to changes in demand
An optimal retail strategy has always been about achieving a near-perfect alignment of supply and demand, and this is especially important during the holidays. It's an elusive goal, but digital supply chains make it possible. Retailers can quickly analyze sales data and other key trends in order to predict customer demand.
This is an area where AI plays an increasingly important role. With so much change happening so quickly, it is impossible to analyze, evaluate, and react quickly enough, regardless of how many humans are working on the problem. AI can help analyze the massive amounts of streaming data that can become outdated in just a few days. The monthly and weekly planning cycles that retailers have relied on are a thing of the past. Future success hinges on continuous demand sensing and connected, AI-enabled supply chain execution. Without it, companies will fail.
Omnichannel inventory visibility and fulfillment
One of the keys to strong holiday sales is to ensure that product is available in the right quantities at every location. A digital supply chain will provide unified visibility to the available inventory in each channel, allowing retailers to quickly move their inventory to the channels and stores that have the greatest demand. The use of store-based fulfillment has soared during the pandemic, and it's a trend that is accelerating. It's important for retailers to position inventory in the right locations, so they fulfill demand quickly and efficiently, enabling curbside pickup or shipping from a nearby store in order to minimize shipping costs.
Technology will be one of the keys to retailers' success during the holiday and beyond, but the results are difficult to predict. It's a safe bet that the winners will be the retailers and brands that can best harness the power of a digitalized supply chain.