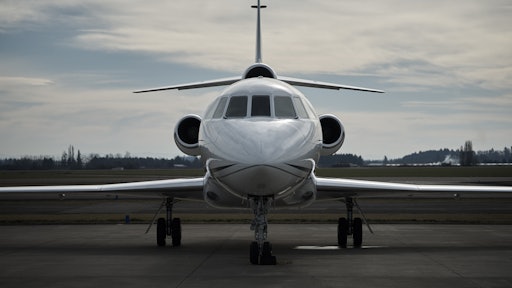 If nothing else, the Coronavirus disease (COVID-19) pandemic revealed just how unprepared many shippers, transportation companies and third-party logistics (3PL) firms were for the unexpected. The chaos that beset the supply chain as the pandemic took grip of the world, region by region, made many supply and demand chain executives realize that traditional processes no longer suffice. They simply do not offer the flexibility, agility and real-time information necessary for dealing with unprecedented "what if" scenarios.
At the same, the more astute executives – the supply chain leaders – learned just how valuable digital processes were and can be during periods of high market disruption and volatility. Digitization of the supply chain has become a mantra for many who are starting to realize the advantages derived across core business operations and to their bottom line. It has never been more important than now to gain greater knowledge into how advanced technologies such as artificial intelligence (AI), machine learning and prescriptive algorithms applied to digitize the supply chain can significantly enhance operations, reduce costs, improve customer relationships and deliver a competitive edge.
What supply chain executives say about digitization
A recent Oxford Economics report found that an elite 12% of 1,000 supply chain executives from around the world reported that they currently have "more resilient supply chains, higher levels of innovation, customer and employee satisfaction, and growth numbers" than other respondents in the report. These supply chain leaders attributed their greater resilience than others to the fact that their "supply chains are a competitive differentiator" due to their ability to capture real-time data leveraging AI and predictive analytics. Their views are consistent with what many organizations that have embraced supply chain digitization are finding. By applying integrated logistics to gain real-time visibility into the supply chain, better balancing their response to supply and demand fluctuations, and communicating more proactively with their customers and partners, these executives are able to compete more effectively. This is particularly true when supply chain disruptions occur and they are faced with new challenges ranging from demand drops and surges, supply shortages and inventory control challenges.
The pandemic has clearly caused the needle to move and more supply chain professionals are looking to advance their business model to a more digital, integrated and collaborative one versus the manual, silo-like transactional one they had been using. The 2021 3PL Study, conducted by the Council of Supply Chain Management Professionals, found that 71% of shippers and 83% of 3PLs are being proactive in identifying macro-environmental changes and in turn, looking for ways to improve their supply chain capabilities. This same study revealed that 92% of 3PL users and 96% of 3PL providers believe that supply chains are advancing to become more integrated and complex networks. As part of this supply chain evolution, a majority of the shippers in this study reported already deploying technologies such as 3PL dashboards and solutions to capture real-time data to better plan core areas including supply, demand, sales/operations and capacity.
Despite the growing affirmation of digitization for the supply chain, there remains resistance. Switching over from manual to digital process is no longer a matter of choice, but rather a matter of survival. Think Blockbuster vs. Netflix, Nokia vs. iPhone, land phone lines vs. mobile – the list goes on exemplifying what happens to those organizations that refuse to get on board with new technologies. They are left behind after failing to make themselves more efficient and competitive.
Generally, the resistance to digitization and moving traditional workflows to digital workflows falls in line with resistance to change in general which lives in the culture of many organizations and a lack of clear vision. The supply chain industry has been active for such a long time that the decision for change can bring denial. Often, however, change is thrust upon an industry and organizations simply have to get onboard or they will be unable to compete. Some have compared supply chain digitization to electronic data interchange (EDI), which large organizations began requiring their suppliers to use. It's very likely that operating on a digital platform will soon become a requirement for doing business with many organizations. For some Fortune 50 and 100 companies, these processes require adaptation across the full cycle of the supply chain. Therefore, it becomes essential that stakeholders adapt to these processes and integrate them over a single flow of data. Advanced manifest system filing, customs brokerage formalities and airway bills are just some examples of processes that have already gone digital for most service providers. Expect this to become more widespread and to occur at an accelerating pace.
End-to-end digital platforms at work
Today's leading-edge end-to-end digital supply chain platforms drive real-time operational decisions. They provide access to instant shipping rates and optimum routes to achieve the best and fastest bookings. These platforms facilitate real-time shipment tracking, visible through a digital global map. When shipment delays or disruptions are noted, they can be instantly flagged and customers promptly notified. This eliminates multiple phone calls and emails and provides for a much more responsive customer service. Digital supply chain platforms also optimize other functions such as paperless document sharing and storage and the easy uploading and sharing of commercial documents and reports. They further help businesses gain a competitive edge by operating as a fully connected, fully integrated digital logistics eco-system through, which new partnerships and collaborations can seamlessly form and new business opportunities captured. Advanced digital platforms help organizations become more resilient and able to withstand the unexpected. These organizations become empowered by real-time insights, assisted decision making and smart analytics to increase their operational efficiency, customer-centered focus and overall resiliency.
Getting onboard the digital platform
Going digital requires planning and certain considerations. Timeframes are organization-centric and reflect a company's available resources, abilities and leaders. To securely and effectively use a digital supply chain, there are certain steps to take which fall into four key categories. They are the: foundation, departmental functional alignment, core systematic integration and vendor integration. Without the foundation where the organization has a clear plan and brings that plan to life successfully, nothing can be achieved. The departments or "pieces" of the supply chain need to flow together flawlessly. Then, the digital integration of the departments' systems must be on par with full data integrity. Once the departments are aligned, the extension of this structure (achieved through a common protocol such as EDI to customers/vendors) to have a full seamless 360-degree digital supply chain can be achieved. To realize true optimization, the organization should have several components in place ready to integrate as a single ecosystem from the internal management team to vendor selection and even waste integration. Additionally, it is important that the organization understand and embrace the continuous improvement concept in order to effectively work with others digitally.
When all of these elements come together and supply chain digitization is fully embraced, the return on investment can be enormous and the ability to withstand even the most unpredictable and unstable market conditions attainable.