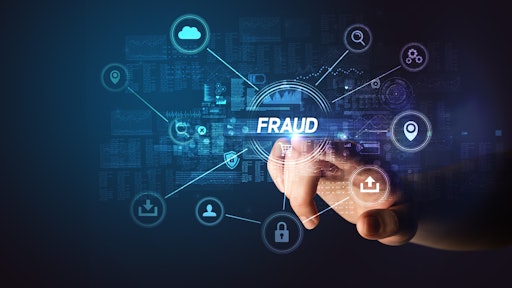 AdobeStock_328682040
Supply chain vulnerabilities and over-reliance on other nation states have undermined and crippled our ability to test and deliver care in the United States effectively and safely, but the nation's fragmented healthcare system wasn't the only industry to buckle. Other industries were disrupted due to manufacturing delays, lack of supplies and demand volatility, prompting industries to revisit their continuity plans and rethink manufacturing procedures, supply chains and service level agreements (SLAs).
Over the last several decades, supply chains have made major strides in shifting from a traditional siloed approach, with limited visibility across nodes and functions, to become more integrated and agile with an increasing influx of data and information. However, they are still complex ecosystems that are susceptible to blips and present major operational challenges, where production can be easily interrupted, service is negatively impacted, and costs can quickly escalate.
Put supply chain data to work
The pandemic has brought to life the many needed improvements to be made in the way supply chains are managed and operated to deliver the resilience, responsiveness and agility needed in the modern digitally-enabled economy.
The future of successful supply chains rests on connecting the vast amount of data available and orchestrating it in a way which enables agile ways of working and responsive operations through faster, impactful predictive and proactive decision-making.
Here's why data is such a crucial asset in managing and monitoring supply chains, as well as the considerations to keep in mind in order to ensure business continuity and safeguard against future disruptions.
Embrace data transparency and awareness
Every node and link in a supply chain continuously generates data, adding up to massive volumes of valuable information that can be used to monitor the health of the entire physical and digital supply chain ecosystem.
Integrating disparate data from all available internal and external sources combined with automated analytics capabilities will enable new transformational approaches to optimize and operate the supply chain. Approaches based on new agile ways of working and insight driven business processes will deliver significant efficiencies and increased responsiveness to disruptions in supply, delays in production and changing demand patterns.
Having the right data analytics platform in place is critical to provide the visibility, transparency, and insights across the entire supply chain to ensure manufacturers have the right materials and retailers have the right products at the correct locations, on-time, in the most cost-effective way. As was the case with the Coronavirus disease (COVID-19) pandemic, where for example, toilet paper sales soared 112% in March from the year prior, if certain products are being consumed faster than planned or even in the event of product failure, manufacturers and retailers need to know as quickly as possible to take corrective actions.
Greater transparency and line of sight across shipping and logistics processes enables supply team analysts to design a resilient yet agile supply chain with responsive operational capability to react to disruption. Allowing potential operational gaps or risks and the associated business impacts to be automatically identified while simulating the best courses of action to mitigate risks while balancing service and costs.
Recognize real-time data as an asset
While supply chain management has embraced becoming more data-driven, it has, however, traditionally struggled operationally to be responsive and agile. Even in relatively normal circumstances, it has resulted in companies falling short of predicting or keeping up with supply and demand. The unexpectedness of COVID-19 has exposed this as a weakness, impacting the industry at a global level and at disorienting speeds.
Companies that recognize the power of data and analytics and use them to optimize planning and operational processes to proactively manage unforeseen supply and demand volatility to maximize service to their customers will lead the competition in the future.
Turn one-time practice into ongoing procedure
The pandemic has upended how supply chains operate. Companies have been forced to scramble to collect and analyze the data needed to address critical shortages, spikes in demand and even at-risk suppliers. Many are now revising their strategies to embrace the power of data and analytics to transform the way they manage their supply chain through exceptional circumstances.
However, the search for and understanding of data cannot be a one-time instance. Organizations must always invest the time and effort to operationalize analytical capabilities and integrate them into the supply chain planning and operational processes, during any circumstance. Automated forecasting algorithms have been unable to respond to the impacts of the pandemic and will drive excess or under stock without considerable manual intervention.
Companies that have embraced real-time data analytics as necessary procedure will be able to identify and address outlying factors and manage the year-to-year, week-to-week and day-to-day anomalies generated by the pandemic.
By leveraging data as a crucial asset in the supply chain, companies can better identify and understand actionable priorities and safeguard against future disruptive events while mastering the "New Normal."
Now is the time for companies to embrace and effectively utilize data and analytics in the supply chain to be better prepared for any future crises. This will provide a broader view of what's happened in the past few months and determine what the trigger signals are that predict these types of situations, making companies more effective themselves and more responsive to their customer needs.